An Officer May Have Driven His Van Around Flooded Road Barriers, Killing Two Detained Mental Health Patients
Deputies tried to rescue the women "for a long period of time," but were unable to open the door as floodwaters rose rapidly, officials said.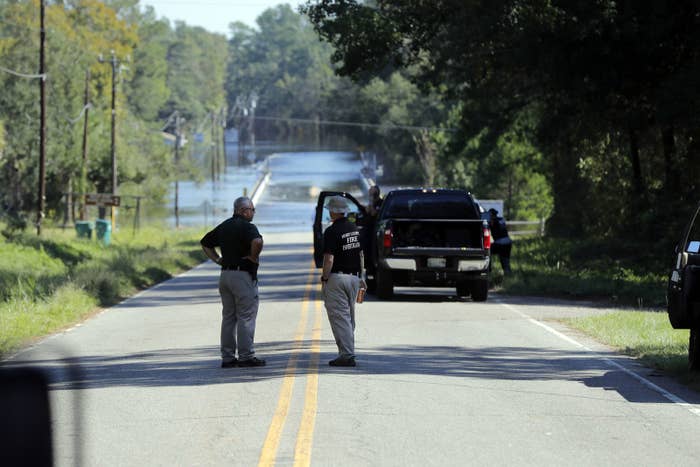 The law enforcement officer behind the wheel of the van overtaken by floodwaters Tuesday in South Carolina, killing two women who were being transported to a mental health facility, may have driven around barriers, the local sheriff said.

The Horry County Sheriff's Office was transporting the two women from facilities in Conway — just north of Charleston along South Carolina's coast — to a hospital farther inland when the vehicle came across a flooded roadway, Sheriff Phillip Thompson said.
The vehicle was traveling west on Highway 76 in Marion County around half a mile from the Little Pee Dee River when it was swept away.

When asked by a reporter if the deputy driving the van drove around a barrier before being submerged, Thompson said, "It can be assumed that he did."
"It hasn't been confirmed to me that they did [drive around barrier]," Thompson said. "But here's my question. There are barriers there. It can be assumed that he did. Once we find out for sure we need to ascertain why they did."
The sheriff added that deputies have access to information on all road blockages and closures, as well as checkpoints.
A map of road conditions on the South Carolina Department of Transportation website indicates that as of Wednesday, Highway 76 in Marion County — where the incident took place — is closed in both directions.
Representatives for the Department of Transportation, the South Carolina Emergency Management Division, and the South Carolina Law Enforcement Division did not tell BuzzFeed News when that portion of the highway was closed.
The two deputies tried to rescue the women "for a long period of time," but were unable to open the door as floodwaters rose rapidly, Thompson said, adding that there was one door for the section of the van in which the victims were located.
"They got out and tried to open the van to get the ladies out," Thompson said. "They were unable to do so. I'm not sure if it was the way the van was positioned, against a guardrail, or if it was pressure from the water, but unfortunately, they were not able to get the van doors open and get the ladies out."
By the time first responders arrived at the scene, the van had been completely submerged and the deputies were rescued from the top of the vehicle.
Thompson identified the two deputies as Joshua Bishop and Stephen Flood. They have been placed on administrative leave. Flood is a 10-year veteran of the department, and Bishop has been with the agency for six years.
Rescue divers finally recovered the submerged vehicle Wednesday evening after an extensive search involving multiple agencies. The bodies will be taken to Charleston for an autopsy, according to the Marion County Coroner.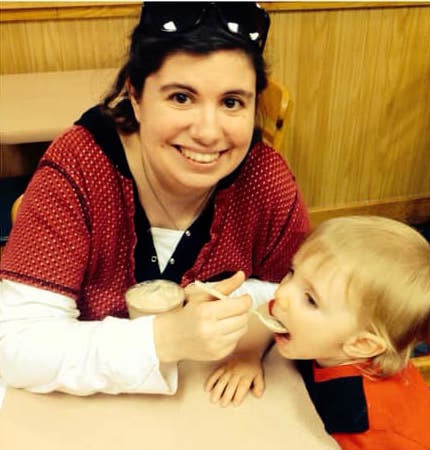 The victims were earlier identified as Wendy Newton, 45, and Nicolette Green, 43. Officers had a court order to transport the women from the Waccamaw Center for Mental Health and a Loris mental health facility to centers in Darlington and Lancaster.
Green's family issued a statement demanding answers.
"Why did the deputies drive through flooded waters?" the statement reads. "What happened to 'Turn Around. Don't Drown'? Gross negligence has robbed two families of their loved ones. We want those who are responsible to be held accountable. These women were not inmates or criminals. They were women who voluntarily sought help. They trusted the hospitals and the sheriff deputies with their lives and that trust was abused. We want answers."
Green was the mother of three living children and had one child who died from bone cancer. She had had depression for the last 20 years, her sister wrote on Facebook.
"Our only comfort is that we know she is in Heaven with her son and that she is now at peace," she wrote.
It is standard protocol in South Carolina for law enforcement officers to carry out the transfer. The Sheriff's Office said deputies escorted 1,200 mental health patients last year, traveling up to 40,000 miles.
"In the State of South Carolina, when an individual has been duly certified by a physician as posing an imminent risk of harm to him or herself by virtue of mental illness and is subject of an involuntary emergency admission, by law such individuals are transported by law enforcement to whichever designated hospital has agreed to admit him or her," a statement from the state's Department of Mental Health states.
Thompson said he does not believe the women were restrained in the back of the vehicle.
"In a situation like this, if they are not combative or having issues, and I understand they were not, so the possibility is they weren't but I don't know for sure ... but I don't think so," he said.
Thom Berry, the spokesperson from the South Carolina State Law Enforcement Division, later confirmed the women were not handcuffed or shackled.

Thompson added that there are three investigations into the incident being conducted by the South Carolina Law Enforcement Division, South Carolina Highway Patrol, and an internal investigation by the Horry County Sheriff's Office.
CORRECTION
Wendy Newton's name was misspelled in an earlier version of this post.