Tens of thousands of people participated in a silent march in Argentina on Wednesday to honor Alberto Nisman — who was investigating the country's 1994 terror attack — and demand answers about how he died.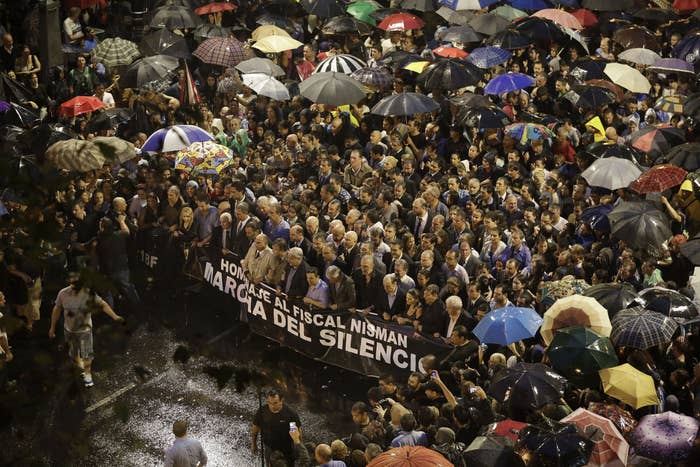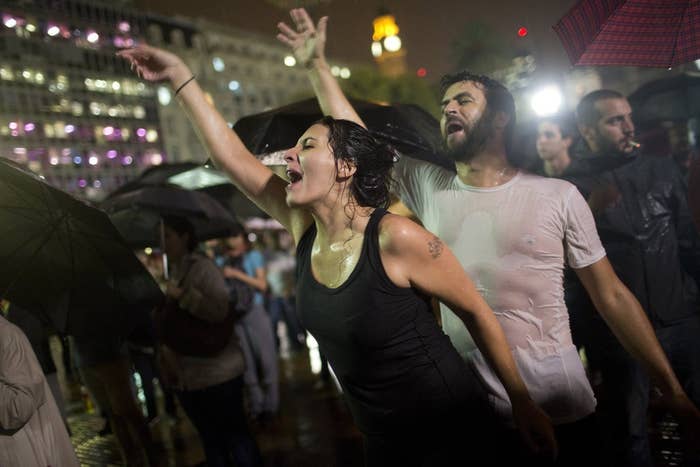 The action was organized by prosecutors.
Police officers patrolling the march within a five-block perimeter weren't allowed to carry weapons in order to avoid "provocations," Argentina's Security Chief Sergio Berni said Tuesday. He said he respects the demonstration but views it as politically charged against President Cristina Fernández de Kirchner's administration.
As the Associate Press reported:
In a case that has posed one of the strongest challenges to President Cristina Fernandez, protesters waved Argentine flags and carried white signs with black letters that read "Justice!" and "Truth!" Many also carried umbrellas to repel a burst of summer rain.

Blanca Perez, 81, said she believed Nisman had been murdered, and the government needed to account for what happened.

"If we don't have justice, we won't have liberty," she said. "The government has lost control of the situation."
Nisman alleged that Fernández and her administration protected Iranians accused of bombing a Jewish community center in Buenos Aires that killed 85 people in 1994. The prosecutor was found dead from a gunshot wound in his apartment in Jan. 18, shortly after submitting a report claiming Kirchner struck a deal with Iranian officials to cover up the bombing in exchange for trade benefits.
Fernández denied the allegations and claims Nisman was misled by intelligence sources.