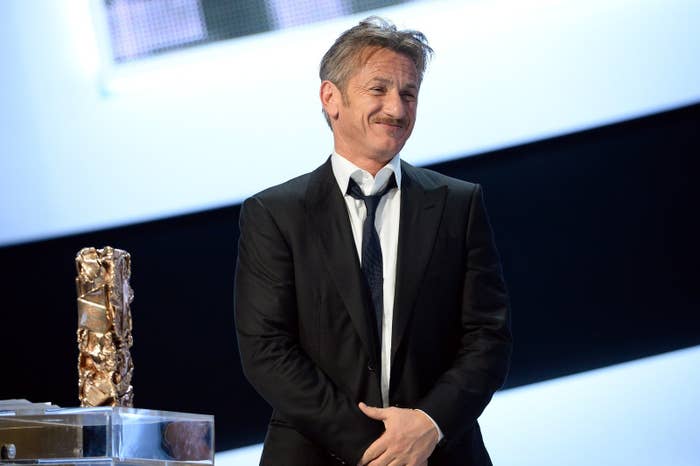 Actor Sean Penn filed a $10 million defamation lawsuit Tuesday against Empire creator Lee Daniels false accused him of violence against women.
The complaint, filed in New York Superior Court, claims that in a recent interview withThe Hollywood Reporter, Daniels compared Empire star Terrence Howard – who is accused of hitting his wife – to Penn, who was reportedly accused of domestic abuse against his then-wife, Madonna. The Los Angeles District Attorney's office told BuzzFeed News on Tuesday that Penn was never charged with a felony.
"That poor boy, [Terrence] ain't done nothing different than Marlon Brando or Sean Penn, and all of a sudden he's some f-in demon," Daniels told The Hollywood Reporter.
According to the suit, Penn "will no longer tolerate the reckless and malicious behavior of others, who seek to aggrandize themselves or their projects at his expense."
While Penn has had some run ins with the law, he has never been arrested or convicted of domestic violence, according to the lawsuit.
"As asserted in the lawsuit, there is also a critical issue at stake here, which is the malicious and reckless repetition of rumors and innuendo at the expense of others," Penn's lawyer Mathew Rosengart said in a statement to BuzzFeed News provided by the actor's publicist Mara Buxbaum. "Sean has been subjected to false, baseless, and reckless attacks for years, and this is only the most recent example."
"Penn (unlike Howard) has never been arrested, much less convicted, for domestic violence, as his ex-wives (including Madonna) would confirm and attest," the suit reads.
In the complaint, Penn calls Daniels' statements "egregious" and added that the director, who was nominated for an Academy Award for the film Precious, acknowledges Howard's guilt and "also seems to condone Howard's reported misconduct."
The suit goes on to claim that Daniels' statements are a part of a campaign to profit and strengthen the Empire brand.
Buxbaum did not provide addition comment other than to say "the complaint speaks for itself."
Calls to Daniels' lawyers were not immediately returned.