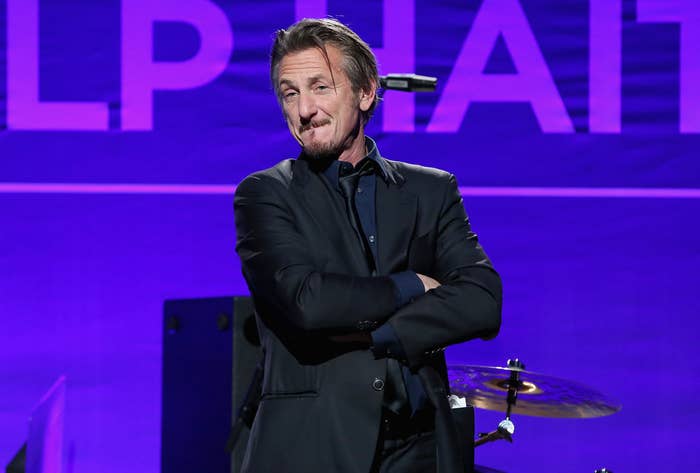 Sean Penn says he has nothing to hide regarding photos published in a Mexican newspaper that appear to show the actor and actress Kate del Castillo being monitored in the lead-up to their interview with fugitive drug lord Joaquin "El Chapo" Guzman.
In his first public comments since the interview and story were published Saturday in Rolling Stone, Penn told the Associated Press that he had concerns that his trip was being monitored by authorities, but that ultimately, he had no regrets.
"I've got nothin' to hide," he said via email.
On Monday, Mexican newspaper El Universal published 10 photographs that appear to show Penn and Castillo at an airport. The photos were taken by Mexican agents using a telephoto lens, the AP reported.
According to CNN, Mexican officials now want to question Penn about his October visit with El Chapo for the Rolling Stone story.
The story discloses that names were changed, locations were left out, and Guzman had to approve the article before publication. In the email exchange with the AP, Penn did not respond to questions on whether it was appropriate for him to submit the story for Guzman's approval.