Rockettes Won't Be Forced To Perform At Inauguration, Owner Says
An email from the dancers' union AGVA, published by Broadway World said that full time employees are "obligated" to participate in the performance at the upcoming presidential inauguration, causing reaction from some dancers who are not happy about the gig.
The Rockettes, who will be performing at Donald Trump's inauguration next month, "are never told they have to perform at a particular event," MSG Entertainment said in a statement Friday after reports circulated that the dancers would be required to participate in the performance.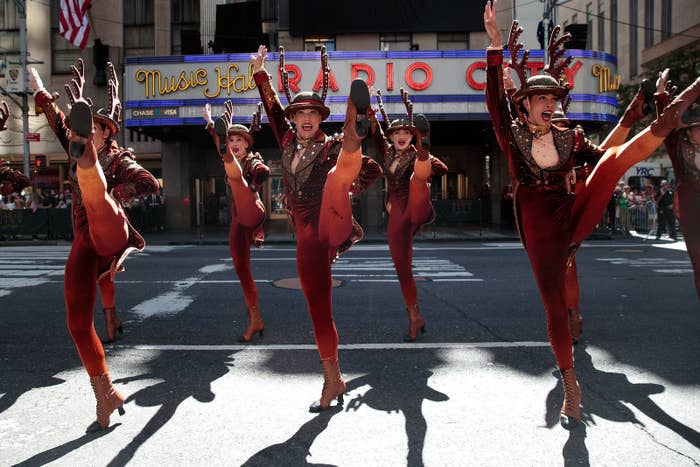 MSG Entertainment — the owner of the dance company — announced Thursday that the Rockettes were picked to perform during the inauguration festivities.
"The Radio City Rockettes, an original American brand, have performed at Radio City Music Hall since 1932 and, as treasured American icons, have taken part in some of the nation's most illustrious events such as Super Bowl halftime shows, Macy's Thanksgiving Day parades and presidential inaugurations, including in 2001 and 2005. We are honored that the Rockettes have again been asked to perform in the upcoming inauguration festivities," executive chairman of The Madison Square Garden Company James Dolan said in a statement.
The dancers' union, AGVA, reportedly sent an email saying "any talk of boycotting the event is invalid," according to BroadwayWorld, after some dancers expressed disappointment in the performance. It went on to say, "If you are not full time, you do not have to sign up to do this work. If you are full time, you are obligated."
"We have been made aware of what is going on Facebook and other social media, however, this does not change anything unless Radio City has a change of heart," the email reads according to BroadwayWorld. "The ranting of the public is just that, ranting. Everyone has a right to an opinion, but this does not change your employment status for those who are full time."

"It is a job, and all of you should consider it an honor, no matter who is being sworn in. The election is over and this country will not survive if it remains divided."
To read the full letter, click here. Messages to AGVA were not immediately returned.
Rockette Phoebe Pearl wrote that she felt "embarrassed and disappointed" that the Rockettes will be performing at the presidential inauguration, according to The Hollywood Reporter.
Pearl — whose Instagram is private — has reportedly deleted the post.
"I usually don't use social media to make a political stand but I feel overwhelmed with emotion," Pearl wrote. "Finding out that it has been decided for us that Rockettes will be performing at the presidential inauguration makes me feel embarrassed and disappointed. The women I work with are intelligent and are full of love and the decision of performing for a man that stands for everything we're against is appalling. I am speaking for just myself but please know that after we found out this news, we have been performing with tears in our eyes and heavy hearts. We will not be forced! #notmypresident"
However, the MSG Entertainment said that not only do The Rockettes voluntarily sign up to perform at the inauguration, but they've already had more dancers sign up than they have slots available.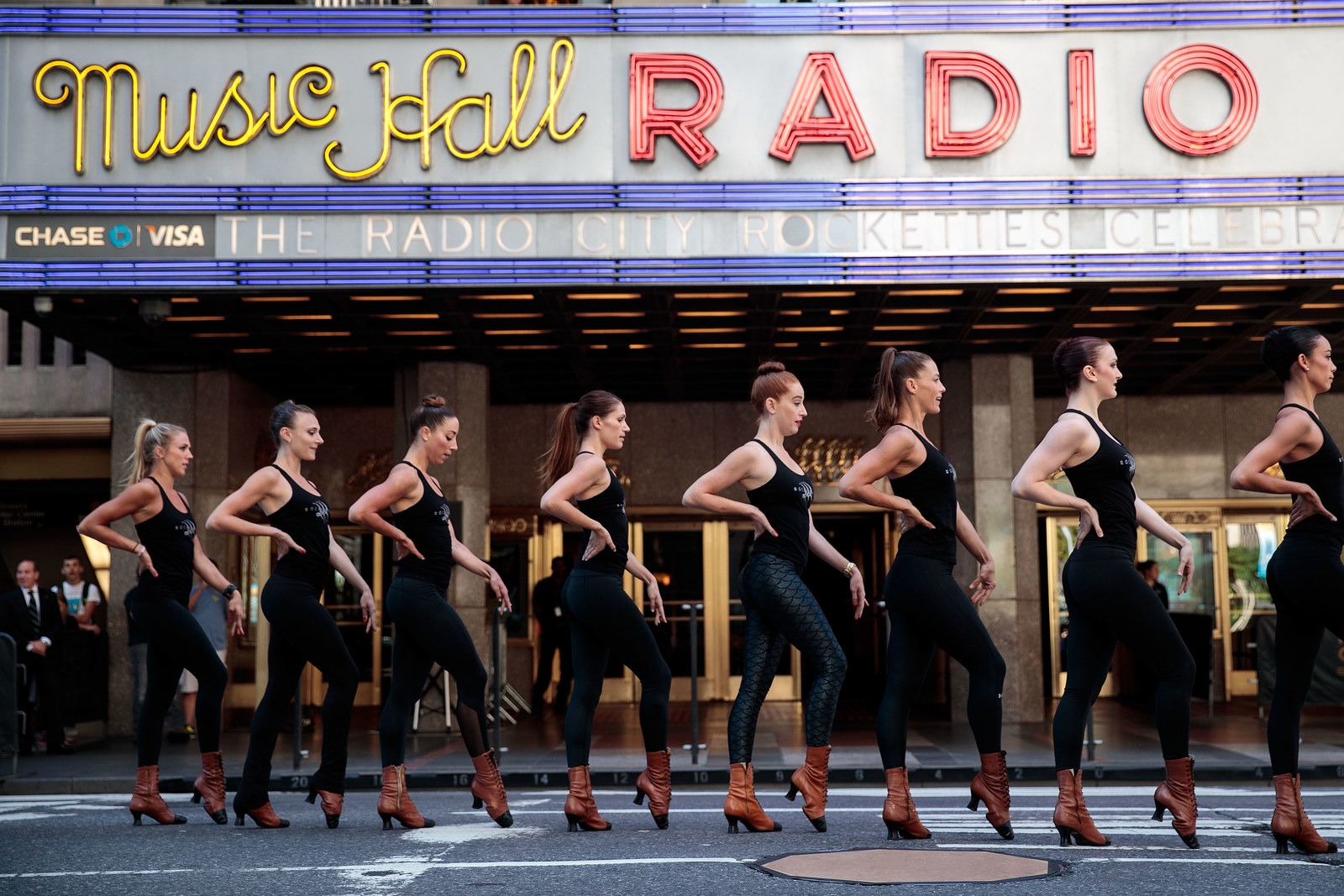 "For a Rockette to be considered for an event, they must voluntarily sign up and are never told they have to perform at a particular event, including the inaugural," a spokesperson for the company said in a statement. "It is always their choice. In fact, for the coming inauguration, we had more Rockettes request to participate than we have slots available. We eagerly await the inaugural celebrations."
AGVA released a statement Friday evening confirming that participation in the inauguration is voluntary — even for year-round Rockettes who are typically contractually obligated to perform at scheduled events.

MSG's announcement that the Rockettes were being included in the presidential inaugural has brought up legitimate concern among our Members, the theatrical community and the public at large.

We took this very seriously and immediately contacted Radio City for a meeting to address this volatile situation. This is always the first course of action in a labor-management issue or dispute. Fortunately, the company has agreed that ALL participation in this particular event will be voluntary.

We are greatly relieved and hope to work with our Members to inform them and alleviate the anxiety and fears that this has caused.

There has also been a considerable amount of misinformation about the union's position. The union never "demanded" that the Rockettes perform at the inauguration. A message was sent to the Rockettes last evening that stated the terms of their contract. There is a small group of year round Rockettes who are contractually obligated to perform at scheduled events throughout the year.

We are pleased that Radio City has agreed that for those Rockettes with year-round employment, participation in this event will be voluntary as well.