Robert Durst's Hearing Postponed After FBI Agents Don't Show Up
The millionaire was scheduled to appear in a Louisiana courtroom Thursday. He was arrested there on charges he murdered his best friend in Los Angeles about 15 years ago.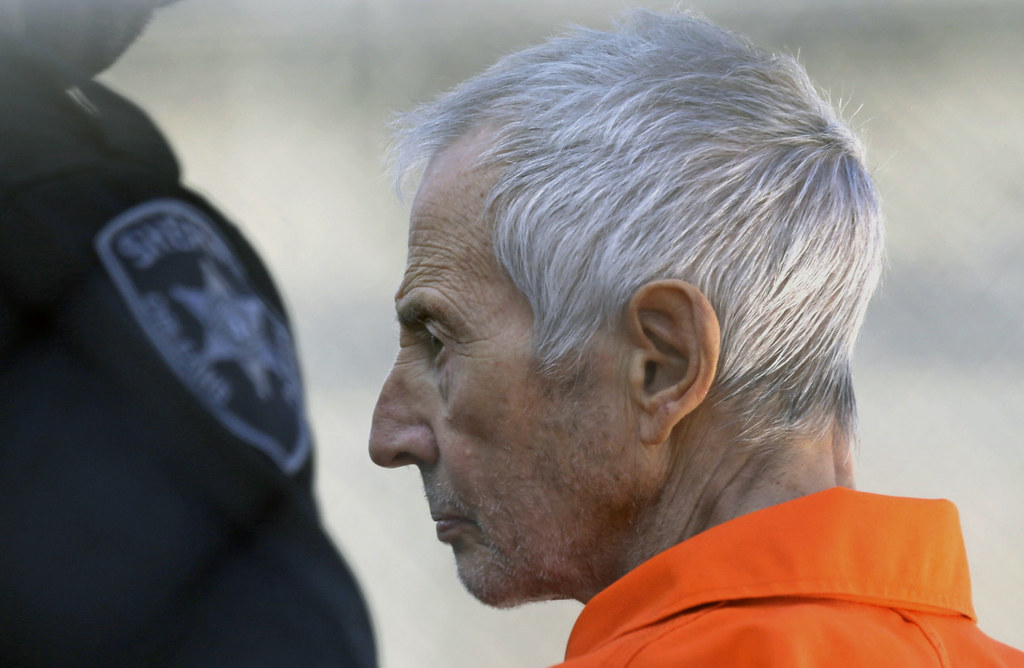 A court hearing for the millionaire Manhattan real estate heir was postponed until next week after Federal Bureau of Investigation agents subpoenaed by the defense did not show up to the courthouse.
Lawyers for Robert Durst were expected to argue that the FBI agents illegally searched his New Orleans hotel room before he was arrested in March.
Durst's attorneys filed a motion claiming FBI agents "rummaged" through Durst's New Orleans hotel room without a warrant and police officers covered it up, according to the Associated Press. The 71-year-old man faces drug and firearm possession charges and is scheduled for a hearing Thursday.
"[T]hose items were actually discovered by the FBI in a warrantless search of Mr. Durst's hotel room, preceded by a warrantless detention and arrest, long before the search warrant was issued," according to the motion, provided to the AP by Durst's lawyers.
"We needed more time ... to make sure our employees are well prepared to take that stand," said Assistant U.S. Attorney Duane Evans, according to NBCNews.
"It doesn't take any time to prepare to tell the truth," Dick DeGuerin, Durst's lawyer replied.
A day before Durst's March 15 arrest, an FBI agent searched his hotel room prior to a judge signing an arrest warrant, Orleans Parish district attorney's investigator Jim O'Hern testified at Durst's bail hearing. O'Hern said this was done for the safekeeping of the belongings.
Such a search is not supported by FBI policy or court rulings "and the state cannot expect the Court to take this justification seriously," the motion said. Instead, his attorneys argued that FBI agents should have removed and secured Durst's things.
Durst was the subject of the six-part HBO documentary The Jinx, which examined his life and the crimes he's accused of committing. In the last episode, which aired the day after Durst's arrest, filmmaker Andrew Jarecki confronted Durst with evidence that he had killed his best friend, Susan Berman in 2000. Durst denied the accusation but after the interview Durst went to the bathroom still wearing a microphone and said, "What the hell did I do? Killed them all, of course."
Durst's attorneys also asked a judge to subpoena all video surveillance from the New Orleans Marriott Hotel and Los Angeles Police Department as well as Fox News' Jeanine Pirro, a former New York prosecutor who investigated Durst when his first wife disappeared in 1982.