Rev. Clementa Pinckney's Call To Preach Came Early
Rev. Clementa Pinckney was one of the nine victims fatally shot Wednesday night inside the Emanuel AME church in Charleston, South Carolina.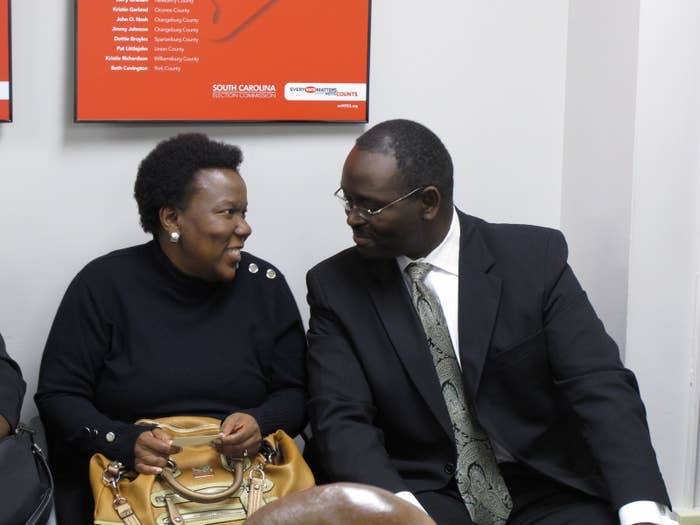 The call to preach came early for Rev. Clementa Pinckney, who was one of the nine victims fatally shot Wednesday night when a gunman opened fire inside the Emanuel AME church in Charleston, South Carolina.
Pinckney received his first appointment to pastor when he was 18 years old, according to the church's website. By age 23 he was elected to the South Carolina House of Representatives and by 27, he became South Carolina's youngest state senator.
"I think my age is an advantage," he told the Post and Courier at the time, pointing out other young men who excelled at a young age such Jesus Christ, Martin Luther King Jr., Beethoven, and Mozart. "I'm not set in my ways and not set in old ways. Just like slavery needed to die out, old ideas need to die out. Being young allows me to be open-minded."
Pinckney, 41, was born in 1973 in Jasper County, South Carolina. His parents divorced when he was in the fourth grade. Four generations of AME pastors are on his mother's side of the family. He attended Allen University, where he received a degree in business administration. While in college he served as freshman class president, student body president, and senior class president, according to AME's website. He received a master's degree in public administration from the University of South Carolina. According to the 2001 Post and Courier profile, his favorite authors include Tom Clancy, Charles Dickens, and J.K. Rowling.
"I see my public life as a extension of my ministry," he told the Post and Courier. "I believe in a progressive, holistic ministry where you are mentally, politically and socio-economically involved. Faith is not just getting you to heaven."
Following the death of Walter Scott, an unarmed black man shot by a police officer in April, Pinckney worked to pass a bill mandating all officers wear body cameras, Rev. Joseph Darby of Beaufort AME Church told NBC News.

"He has sponsored progressive legislation, played a key role in us just getting body camera legislation passed," Darby told MSNBC. "He was a very caring and competent pastor and he was a very brave man. And brave men sometimes die very difficult deaths."
Rev. Al Sharpton, who worked with Pinckney following Scott's death, released a statement saying, "It is chilling to me that just over two months ago while I was in North Charleston over the police shooting of Walter Scott, I'm reminded that Rev. Pinckney was among the clergy who stood with me at that occasion and now he has fallen victim to senseless violence."
Pinckney's seat in the statehouse was covered in black cloth on Thursday.
"I always felt God had called me to serve within the church because of what the church stands for," Pinckney told the Post and Courier in 2010. "This has always been home."
He is survived by his wife Jennifer and his two children Eliana and Malana.
Friends and colleagues of Pinckney remembered him in a video tribute.