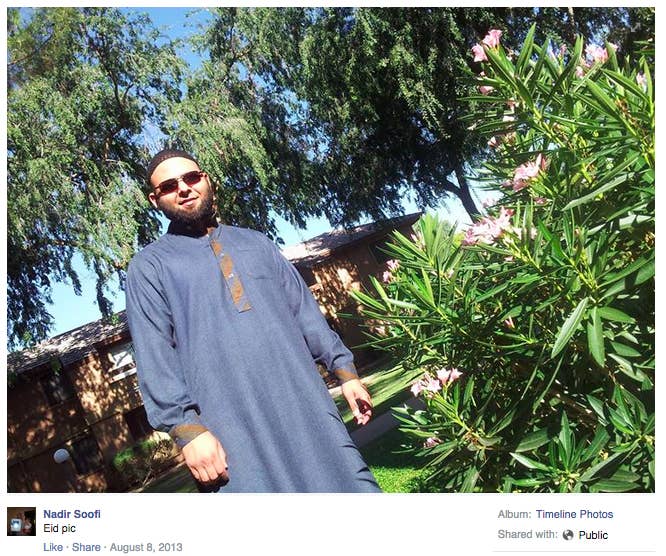 The two gunmen who opened fire Sunday outside a Texas event inviting people to draw the prophet Muhammad were identified Monday as Elton Simpson and Nadir Soofi, roommates from Phoenix, Arizona.
In a press conference Monday morning, Garland Police Department public information officer Joe Harn said the two gunmen were at the exhibit "to shoot people."
Simpson was investigated by the FBI for terrorism five years ago. He was convicted for lying to federal agents about plans to travel to Africa.
Simpson, who was identified as an American Muslim, was indicted in January 2010 for making false statements to FBI agents. They claimed Simpson said he did not have plans to travel to Somalia despite an FBI informant recording a conversation indicating otherwise. The indictment also charged that the statement involved international and domestic terrorism, "for the purpose of engaging in violent jihad."
Simpson waived his right to trial by jury and instead elected to have a bench trial. He was sentenced to three years' probation.
Years before the deadly shooting or catching the attention of FBI agents, Simpson played guard for a junior college in Prescott, Arizona.
Jeff Renegar, the former assistant coach for Yavapai College in the 2002-2003 season, told The Daily Courier Simpson for that year's conference championship team.
Simpson was not a starting player for the team, but earned a spot as a walk-on. He appeared in 34 games, averaged 3.4 points, 1.6 rebounds and 2.4 assists, according to The Daily Courier.
Yavapai College confirmed to the paper that a student of the same name attended the school that year.
Renegar told The Daily Courier he recognized Simpson's name when he heard news of the Garland shooting, and recognized Simpson when his photo was shown.
He described Simpson during that season as a "loner" who ate meals by himself.
"I would never have thought that he would be part of anything like this," he told the paper.
Simpson attended the Islamic Community Center of Phoenix for years, said its president, Usama Shami.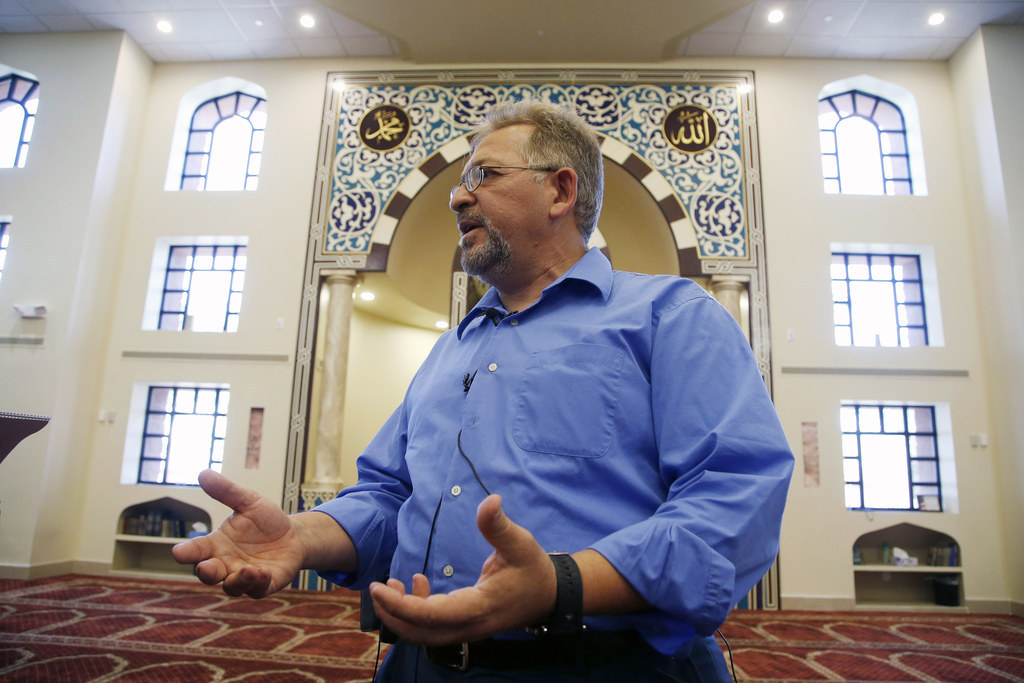 In an interview with ABC News, his father Dunston Simpson said his son had "made a bad choice."
He acknowledged he and his son had some "serious differences," but he had spoken to him about three weeks ago, ABC News reported. His son had been working at a dental office and had been a good kid, he said.
The motivation for Sunday's shooting and how it was planned remains under investigation. But one Twitter user who had vocally supported ISIS posted a message referencing the attack 20 minutes before the shooting took place.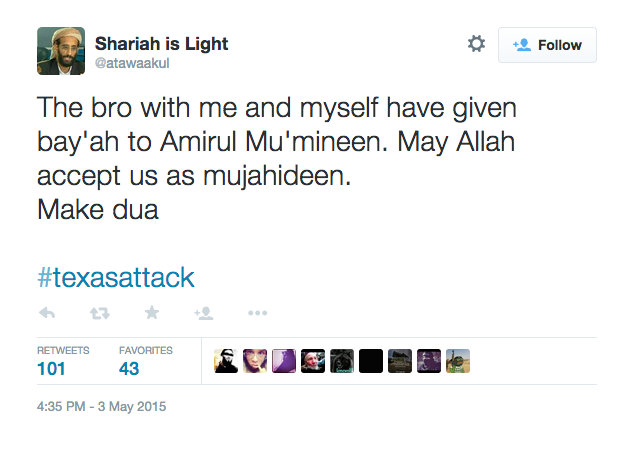 One law enforcement source told the New York Times that investigators believe the account belonged to Simpson. The FBI did not comment in response to inquiries about the account by BuzzFeed News.
Previous posts did not include information that could identify Simpson by name. One encouraged other ISIS supporters to hide their beliefs from loved ones.

Another suggested he considered the possibility of a federal raid of his home.

In a statement released by a Phoenix law firm, Simpson's family said they did not understand how the shooting had happened.
In a statement released late Monday by Phoenix law firm Osborn Maledon, Simpson's family said it is "struggling to understand" how the incident happened.
"We are sure many people in this country are curious to know if we had any idea of Elton's plans," said the statement from Osborn Maledon, which was obtained by the AP. "To that we say, without question, we did not."
The family also said they were in shock, and they would pray for everyone affected by the "senseless violence."
Nadir Soofi, Simpson's roommate, was identified as the second gunman in the attack, according to the Washington Post, citing law enforcement officials.
According to Soofi's Facebook page, he studied at the University of Utah, and had lived in Islamabad, Pakistan, and Salt Lake City before moving to Phoenix.
From 2010-2013, he ran a halal pizza shop next door to a hookah lounge in Phoenix. The restaurant changed ownership after two lawsuits regarding the screening of UFC and boxing matches. More recently, he had a carpet cleaning business.
In a Facebook post from 2012, Soofi shared a story about the anti-Islamic ads posted in NYC by Pamela Geller, the activist who funded Sunday's "Draw Muhammad" event.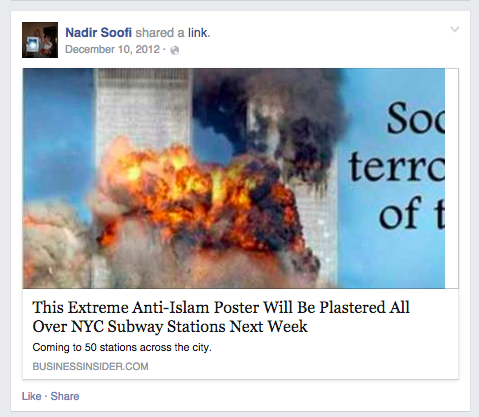 Soofi also shared images of Anwar Al-Awlaki.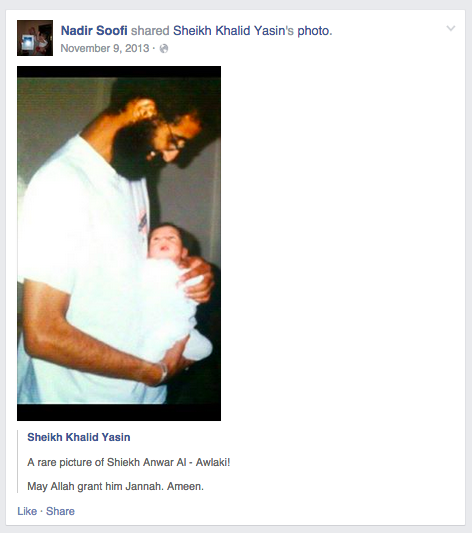 But his mother told the Dallas Morning News that she couldn't understand why her son would be involved in violence.
Sharon Soofi said her son was an observant Muslim and interested in Middle East politics. But he was raised as a "normal" American, and he had an 8-year-old son.
"He put his son above everything, I thought," she told the Dallas Morning News. The hard thing is to comprehend is why he would do this and leave an eight-year-old son behind."