Prison Worker Charged With Aiding Jailbreak Says Inmates Threatened Husband, Sexually Assaulted Her
In her second interview with the Today Show, Joyce Mitchell added that she never had a romantic relationship with either David Sweat or Richard Matt, who escaped from a New York state prison this summer.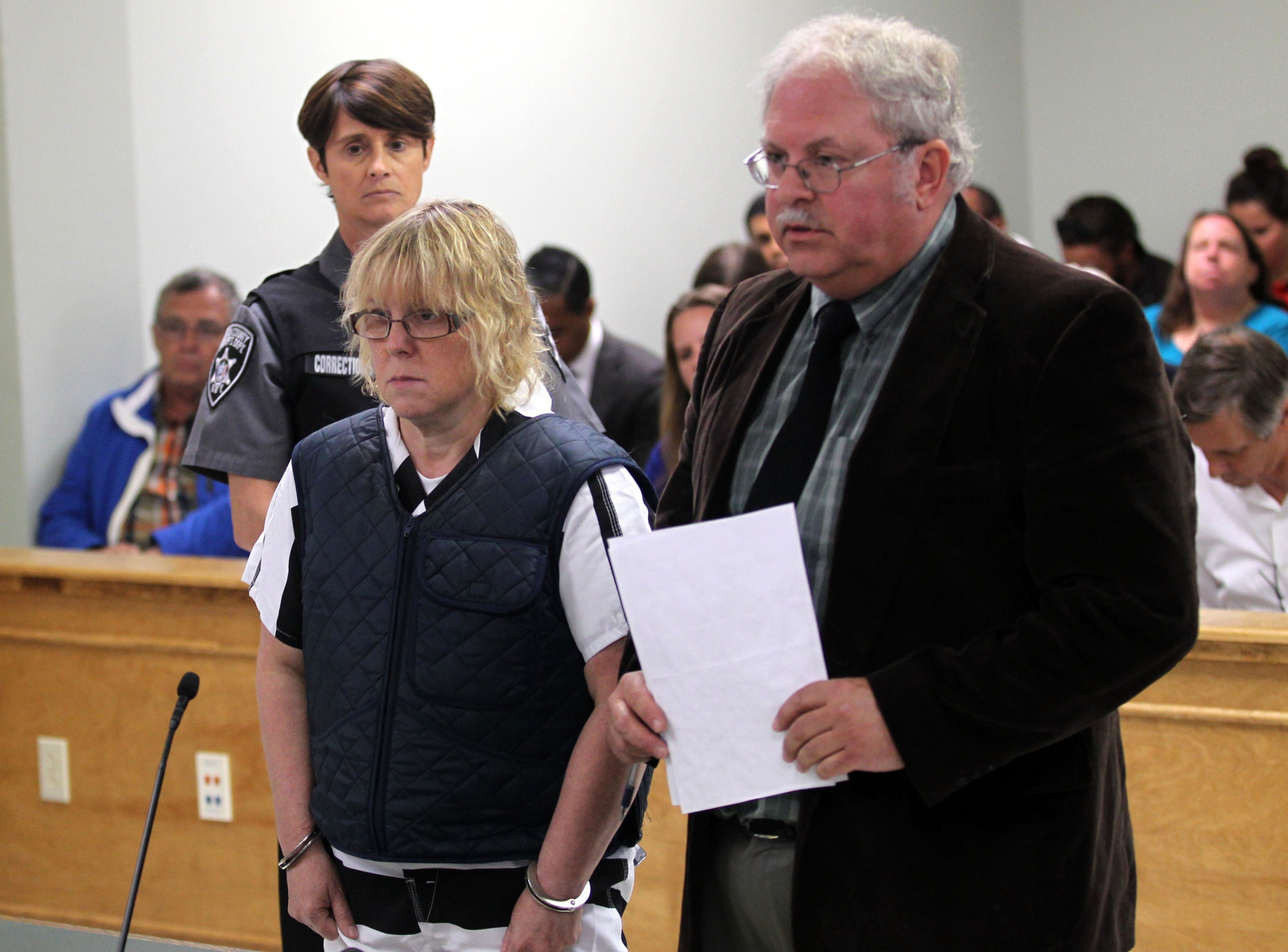 Former New York state prison seamstress Joyce Mitchell, accused of helping two convicted murderers escape a high-security facility in June, continued her interview with the Today Show's Matt Lauer on Friday.
Mitchell alleged that inmates David Sweat and Richard Matt had threatened to harm her family.
"I didn't know if they would come looking for my husband and do something to him. So I didn't let my husband out of my sight," she told Matt Lauer on Friday.
Lauer then asked if Mitchell feared that Sweat and Matt, once they had successfully escaped, would kill or harm civilians.
"I was scared, very scared that it would happen," she said. "And I prayed, and prayed, and prayed that they would get caught and no one would get hurt."

Mitchell believed that if the inmates got caught by police, they would name her as an accomplice.
"I knew that they would blame me for what happened," she said.
She also said that even though she'd told the inmates that she would meet them on the other side of a manhole once they escaped, "I had no intentions of ever showing up."
"I'm so sorry for everything that everyone has went through because of me," she said through tears.
"I would take it all back if I could, but I can't. But I'm not the monster that everyone thinks I am. I'm really not. I'm just somebody that got caught up in something that she couldn't get out of."

Watch the second part of the interview here:
The interview was a continuation of a sit-down that first aired Monday. Mitchell, 51, said that the two inmates took advantage of her weaknesses. She said she never had consensual sexual contact with either and that one of them sexually assaulted her.
In an interview from jail, Mitchell recounted how David Sweat and Richard Matt gained her trust during a time when she felt depressed and that her husband did not love her anymore.
"Their attention made me feel good," she said. "Everyone tells me I'm way too nice."
She said that despite Matt telling her he loved her, she never had consensual sexual contact with the men.
"It started off as a flirtation thing but that's all it ever was," she said. "There was never any actual sexual intercourse. Mr. Matt grabbed me and kissed me a few times. And then there was one point where he… wanted me to perform oral sex on him and I said no, but when I said no, he grabbed my head and pushed me down."
Mitchell said she first started sneaking treats – such as cookies and brownies – into the prison for Sweat and Matt.
"I was [nervous]," she said. "They're supposed to check our bags every morning when you come in and when you go out, but they never did."
Mitchell said she then started sneaking in tools. The men would even update her on the progress of their jailbreak.
When asked why she never went to the police to report the men, Mitchell said she knew she was in over her head.
"I had to keep going with what they were saying," she said.
After a three-week manhunt, Matt was shot and killed by officials and Sweat was shot and arrested.