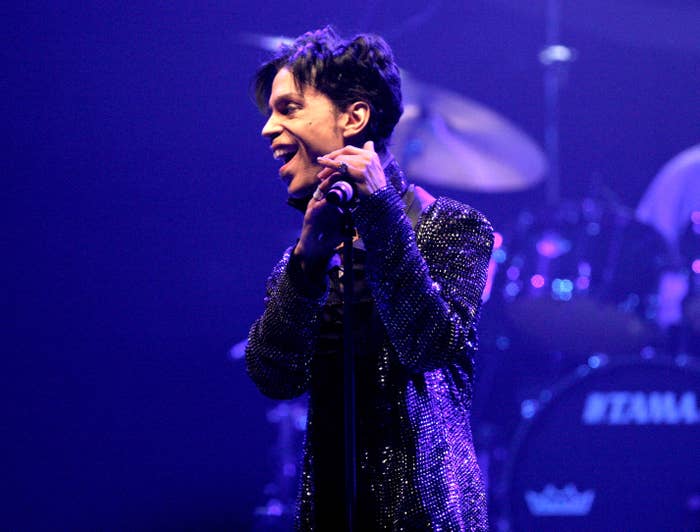 The man who found Prince dead at his home in Minnesota had been sent to start emergency treatment for addiction to painkillers but arrived too late, his attorney said Wednesday.
A day before Prince was found dead in his elevator, the music icon's associates had called Howard Kornfeld, a prominent expert in opioid addiction treatment who runs Recovery Without Walls in California, saying he was "dealing with a grave medical emergency," the doctor's attorney, William Mauzy, told reporters.
The account of what happened — first reported by the Star Tribune — is the most detailed timeline of the hours leading up to Prince's death.
Mauzy told reporters at a news conference that Kornfeld was unable to drop everything and immediately fly out to the Paisley Park property, so he sent his son, Andrew Kornfeld, who also works at Recovery Without Walls.
Andrew Kornfeld's role was to evaluate Prince's health and devise an emergency treatment plan. He also had buprenorphine — what many experts call the best choice to help addicts get off painkillers since it has a low risk of addiction and overdose — but arrived too late to administer it.
After Andrew Kornfeld arrived in Minnesota the next morning on Thursday, Mauzy said, he went to straight to Paisley Park. However, Prince's representatives were unable to locate the singer, setting off a search that led to the elevator.
That is when Andrew Kornfeld dialed 911, but according to a transcript of the call, he struggled to convey Prince's address since he was unfamiliar with the area, Mauzy said.
"Um, we're at Prince's house," Andrew Kornfeld told the 911 dispatcher. "Um, so we're, we're in Minneapolis, Minnesota, and we are at the home of Prince."
Paisley Park is actually located in Chanhassen. However, Mauzy said his client is immune from prosecution under Minnesota's Good Samaritan law.
Prince's official autopsy and toxicology results aren't expected for several more weeks.