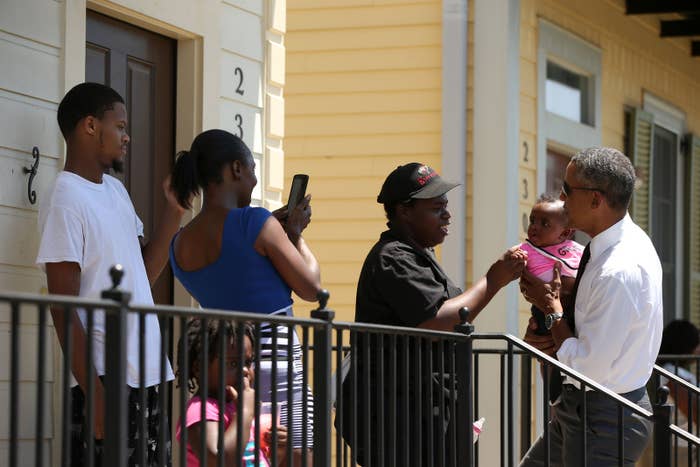 Shortly after landing in New Orleans Thursday to remember the 10th anniversary of Hurricane Katrina, President Obama visited Tremé, a historic black neighborhood that was devastated by the storm and whose residents are still rebuilding.
The visit was part of a daylong tour of the city that has had great successes and setbacks in the decade after Katrina. His trip was scheduled to include a discussion on resilience measures with local and federal officials and a speech about the "region's rebirth," the White House said.
Obama landed in New Orleans around 1:30 p.m. and was greeted by Gov. Bobby Jindal and Mayor Mitch Landrieu. U.S Rep. Cedric Richmond, a Democrat for the region, flew with him.
"On the plane down here today I was begging for more money from the president," Richmond said.
The president worked the crowd on the tarmac, shaking hands and greeting people.

In Tremé and the Lower 9th Ward, residents described the president's visit as bittersweet.
"I'm just glad to hear tell he's come to New Orleans," said Arthur Hewitt, 91, as he stood across the street from the Andrew P. Sanchez & Copelin-Byrd Multi-Service Center, in the Lower 9th Ward, where Obama will deliver his speech.
But the excitement of seeing Obama for Hewitt and his daughter, Dora, was tempered: After Obama leaves, a demolition crew is scheduled to begin bulldozing their family home to make way for a new CVS.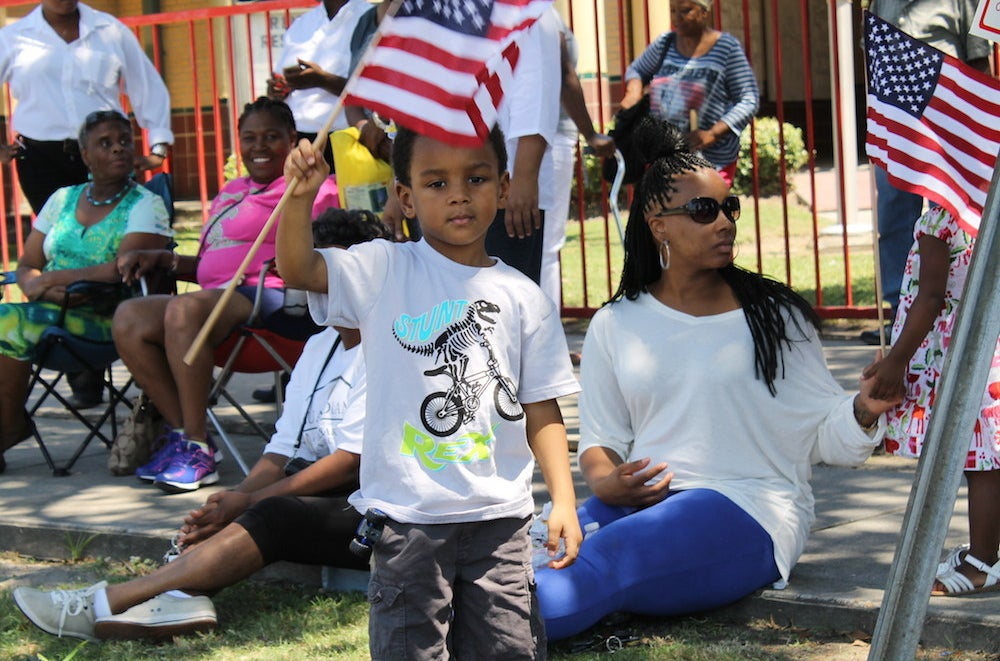 "It's bittersweet for us. Because we've been here all our lives," said Dora Hewitt, a 54-year-old nurse. Still, Hewitt acknowledged that for a community long neglected by government and business alike, the arrival of the CVS isn't necessarily a bad thing. "Change is good. The community needs it," she said.
Others, however, were skeptical of whether Obama's visit would accomplish much. "The only time they make a big deal about the 9th Ward is when a big dignitary comes through," says Carl Baham.
Although the Lower 9th Ward had become a symbol of Katrina's devastation following the storm, it has struggled to reclaim itself from the wreckage. Less than a fifth of the pre-storm population remains there, huge sections of the neighborhood remain deserted, and investment in the neighborhood has been slow coming.
"These are the people who work downtown in the hotels that keep people coming. But they only care … when a dignitary is in town. When they leave, who's going to stay and get things done?" Hewitt said.
The president also met with residents who have rebuilt their lives over the past 10 years.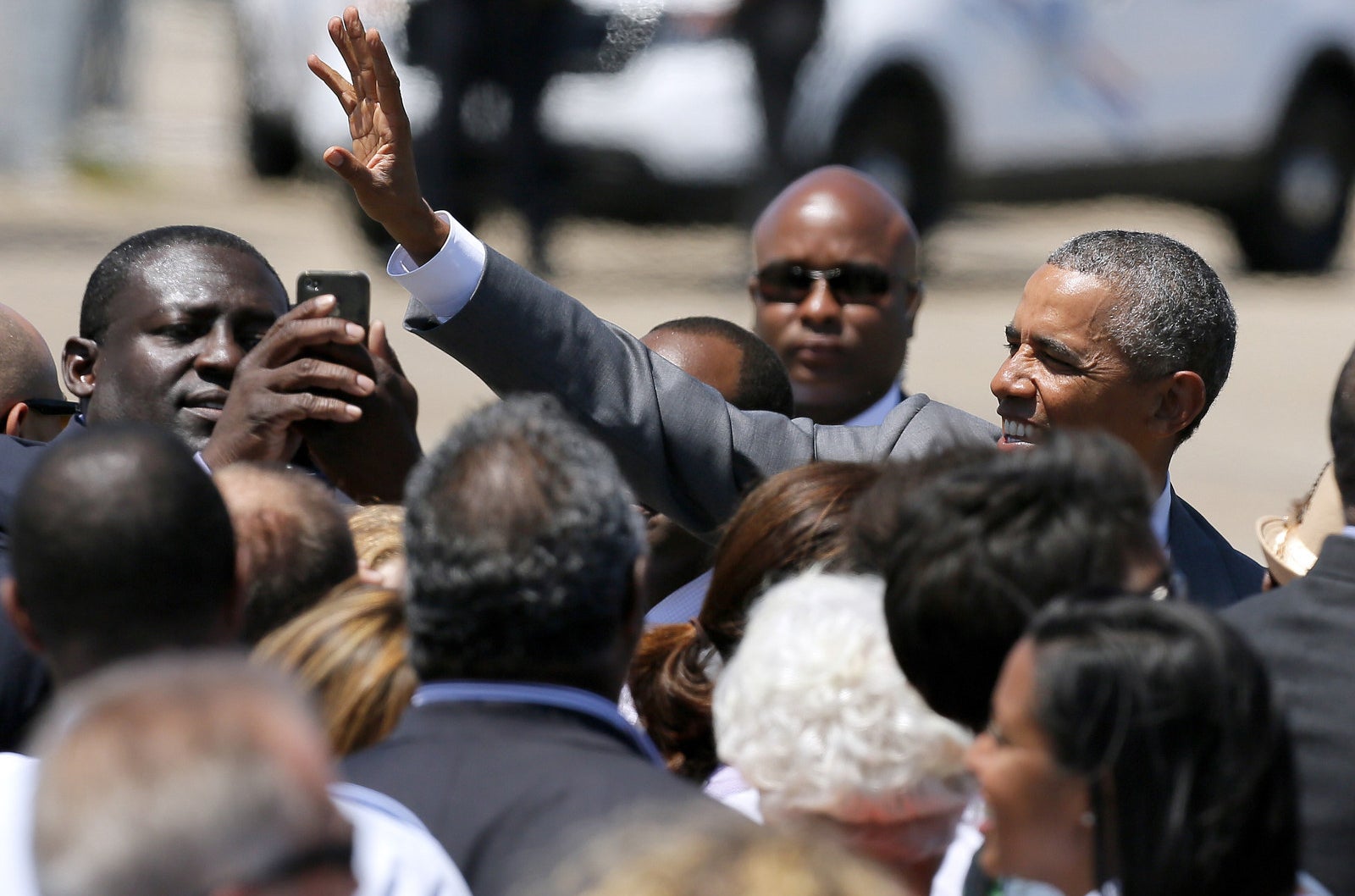 Obama arrives in New Orleans.
"An estimated 21% fewer residents currently live in Tremé than before Hurricane Katrina," a White House official said. New housing is under construction where a 900-home development was demolished, though the project faces funding issues, the official said.
When Obama arrived, with sleeves rolled up, he walked toward a small cheering gaggle of people.
On one street, which featured two neat rows of new pastel-colored homes, Obama noticed a toddler with pink and white ribbons asleep on her mother's shoulder. "Look at how excited this little girl is to meet the president!" he said.
At another home, Leah Chase, 92 — who owns Dooky Chase restaurant with her husband, Edgar Chase Jr. — told the president how proud she was of him.

"He's done a good job. He knew it was going to be a rough road. He handled it. And that's all you have to do: handle what's handed to you," she told reporters later.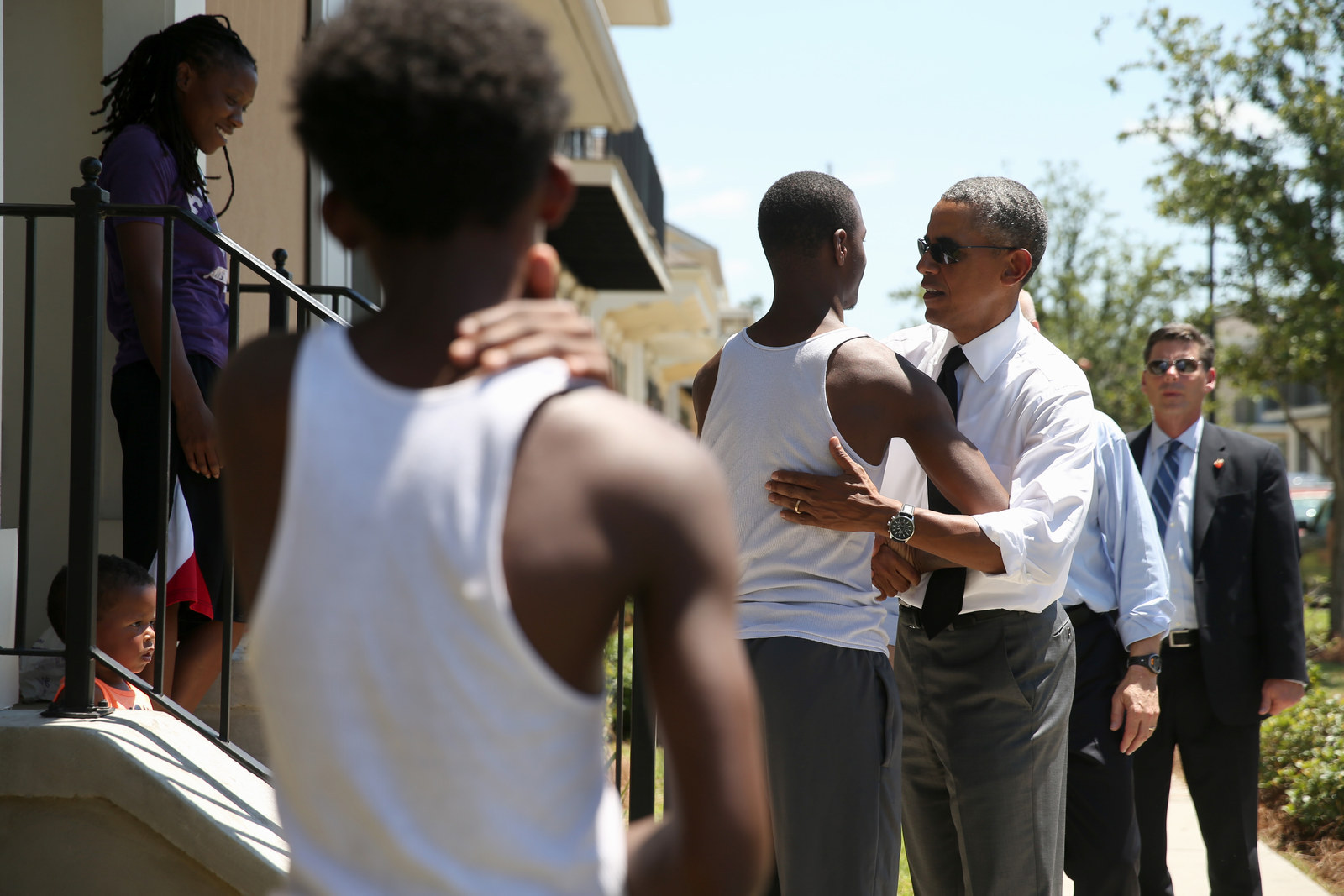 Read more of BuzzFeed News's Katrina anniversary coverage: