Prep School Sexual Assault Convict Owen Labrie Is Released On Bail
The judge had revoked the former student's bail for violating his curfew.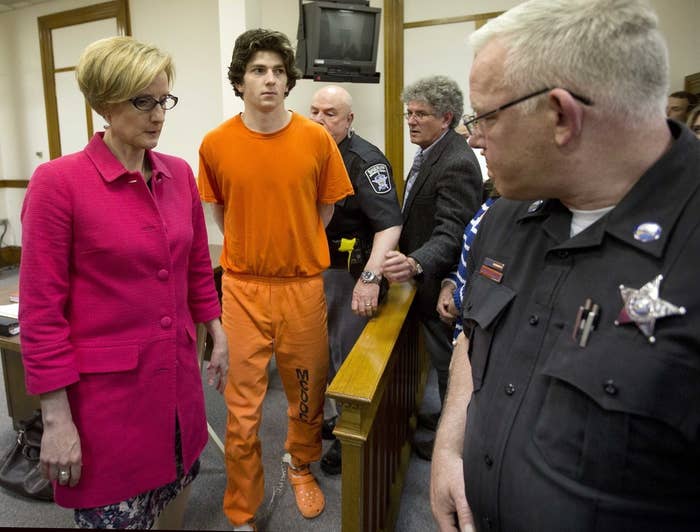 Owen Labrie, the former student at the elite St. Paul's School in New Hampshire who was convicted of sexually assaulting a 15-year-old classmate, was released on bail Tuesday as he appeals his verdict.
Labrie, now 20, was convicted in 2015 of luring the 15-year-old freshman — who was under the age of consent — to the top of a building on campus in May 2014 and sexually assaulting her.
He was found guilty on three charges of misdemeanor sexual assault and one felony charge and sentenced to one year in jail. He was out on bail pending an appeal, but in March, a judge sent him back to jail for violating his curfew, which required him to be in his mother's Tunbridge, Vermont, home between the hours of 5 p.m. and 8 a.m.
Labrie was placed in solitary confinement and spent one to three hours outside his cell, his attorney, Jaye Rancourt said according to the Boston Globe.
"It was very clear his safety was in question," Rancourt said. "He's gone through a wave of emotion, from being sad about his situation, being scared, being nervous, being bored at times."
Rancourt went on to say that prison had a profound impact on her client, and that if released, he would not pose a danger to the public because the two months he spent in prison was eye-opening.
"For someone who's never been incarcerated one hour, two months can be a very long time," she said, according to the Globe.
Labrie will also be subject to GPS monitoring while released.