Powerful Cyclone Causes Severe Flooding In War-Torn Yemen
Cyclone Chapala is the strongest storm to hit the area, which has been devastated by a civil war, in decades.
Tropical Cyclone Chapala made landfall in Mukalla, Yemen's fifth-largest city, Tuesday. The storm, which is equivalent to a Category 1 hurricane in strength, sent thousands of people seeking shelter, according to AccuWeather.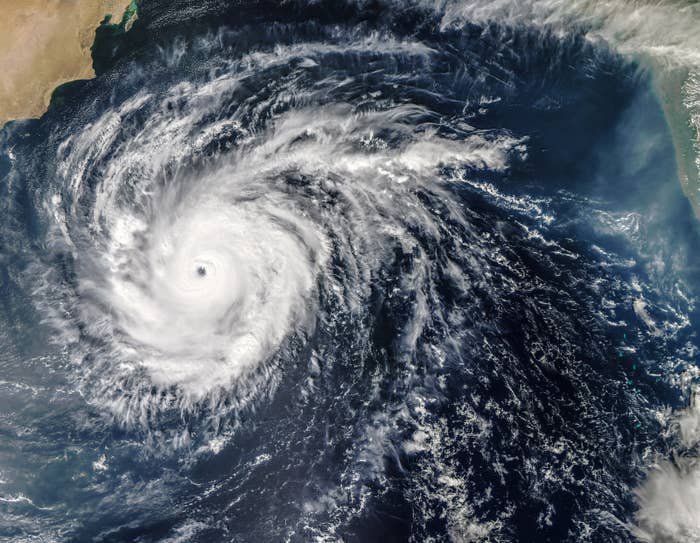 The storm has already wreaked havoc on the war-torn country, with heavy rains leading to devastating flash flooding. AccuWeather said that through Wednesday the country can expect to see 6 to 12 inches of rain, which is more than a year's worth of rainfall.
"Chapala became the second strongest cyclone on record in the Arabian Sea," according to AccuWeather Senior Meteorologist Jason Nicholls. "The pressure of Chapala was 922 mb, close to the lowest pressure of Gonu, 920 mb, in 2007."
The storm, the largest to hit the country in decades according to The Guardian, devastated the nation, which is struggling with an ongoing civil war.
Cars were submerged in water and dozens of families fled to hospitals, fearing rock slides.
As of Wednesday morning, there was no official report of injuries.
The UN's Office for the Coordination of Humanitarian Affairs said there region where the cyclone made landfall has a population of 1.8 million people, 1.4 million of whom are already considered in need of humanitarian support.
The U.N.'s Office for Disaster Reduction said the storm originated in the Indian Ocean on Oct. 28 and intensified over the next several days to become the strongest tropical cyclone in the ocean.