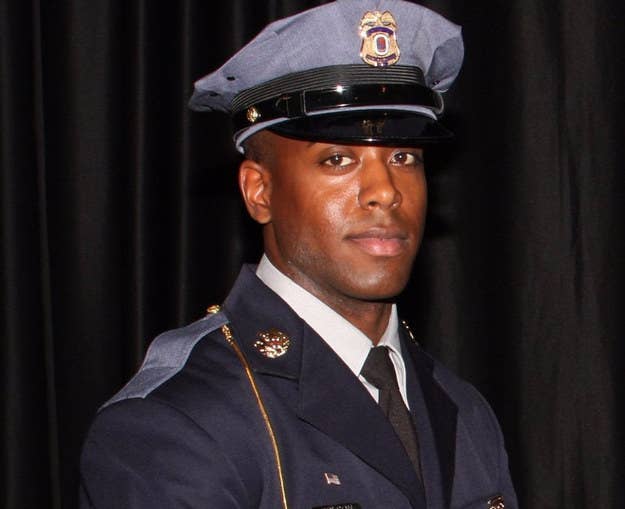 The Maryland police officer who died Sunday during a shootout with a gunman who opened fire on a police station was actually killed by a bullet from another officer who mistook his coworker for the suspect, Prince George's County Police Chief Hank Stawinski III said.
Officer Jacai Colson was in plainclothes when Michael Ford began shooting outside a police station in Landover, police said, adding Ford was allegedly trying to commit "suicide by cop."
Stawinski said in a press conference Wednesday that the officer who fired the shot that killed Colson "deliberately aimed at him." The officer involved in the shooting has not provided a statement yet, Stawinski said.
Ford was shot in the attack and is expected to survive his injuries. He has been charged with 25 counts, including second-degree murder in the death of Colson, according to the Washington Post.
His brothers, Malik and Elijah Ford, who captured video of Sunday's shooting on their cellphoones, were charged with first-degree murder, assault, conspiracy to commit murder among other charges. They are being held without bond.
Stawinski said there was no malice involved in the officer's shooting, and said he concluded that the officer who fired at Colson mistook him for the suspect. "I do not believe for a second that a police officer intentionally fired at another police officer," Stawinski said at Wednesday's press conference.