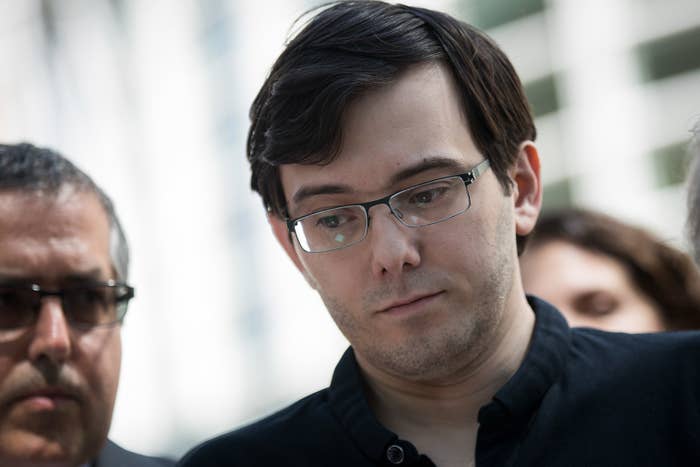 Martin Shkreli, the former pharmaceutical executive known as "Pharma Bro," was sentenced to seven years in prison Friday for lying to investors of his failed hedge fund.

Shkreli — who gained notoriety in 2015 for his decision to raise the price of life-saving drug Daraprim — was convicted in August on two counts of securities fraud for lying to investors of his failed hedge fund, and one count of conspiracy to commit securities fraud. He was acquitted of five other charges.
A month later, Shkreli's bail was revoked after he said on Facebook he'd pay $5,000 for strands of Hillary Clinton's hair. He has been in prison awaiting sentencing ever since.
In a tearful statement in court Friday, Shkreli apologized, saying he was never motivated by money.
"I wanted to grow my stature and reputation," he said.
He added that he's the only person to blame, saying "I took down Martin Shkreli with my shameful and wrong actions."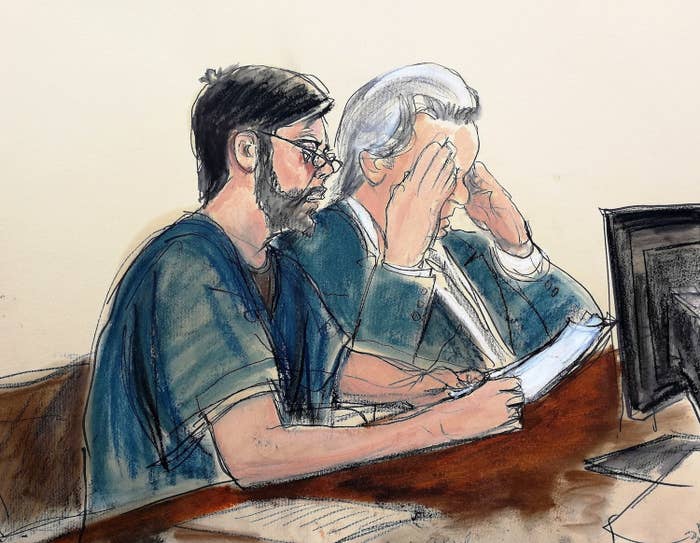 During the sentencing, Shkreli's attorney Benjamin Brafman told US District Judge Kiyo Matsumoto that the 15-year sentence prosecutors sought "would not be appropriate."

"He shouldn't be sentenced simply for being Martin Shkreli," Brafman said. "I'm old enough to be his father. There are times I want to hug him ... There are times when I want to punch him in the face."
Brafman went on to say that Shkreli "may have some degree of social awkwardness," but is "an interesting man with great potential."
The government argued that their recommendation for Shkreli to be sentenced to 15 years behind bars is not an arbitrary number. Shkreli is a convicted criminal, prosecutor Jacquelyn Kasulis said, whose fraud schemes took place over five years.
"What motivates Martin Shkreli is his own image," Kasulis said. "He can't just be an average person who fails, like the rest of us...He needs to be mythical, he needs to be larger than life. That image is his mansion, his Maserati."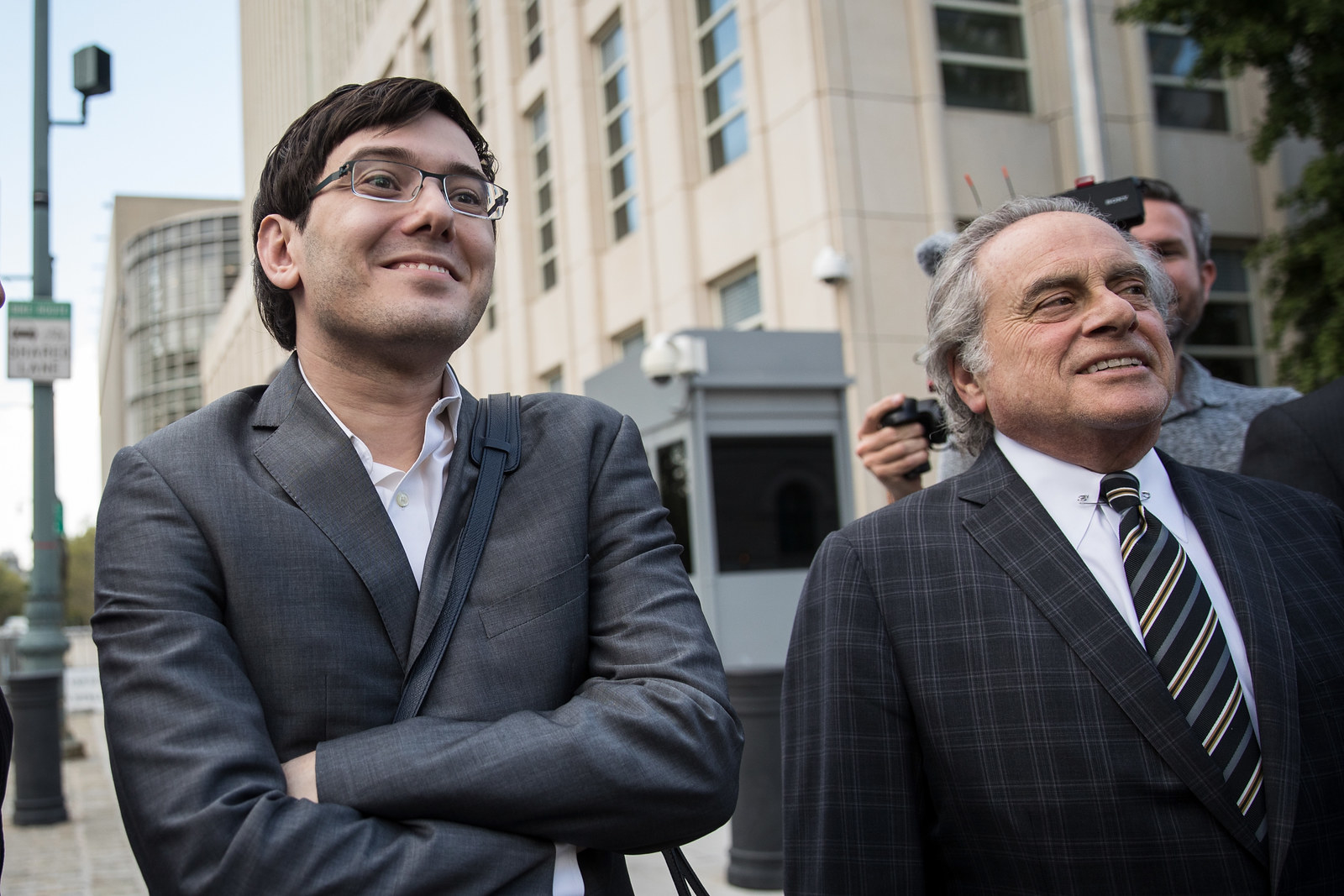 Shkreli was charged in 2015 with using the assets of new companies to pay off debts from his failed hedge fund, MSMB Capital Management. Prosecutors claimed that with regulators and auditors breathing down their necks, Shkreli and lawyer Evan Greebel used cash and stock from Retrophin — a publicly traded pharmaceutical company he founded in 2011 — to satisfy claims from his hedge fund investors.

Throughout it all, Shkreli was accused of doctoring financial reports to dupe investors and officials.
Shkreli, though, was eventually acquitted of defrauding Retrophin out of millions of dollars, after which he called his prosecution "a witch hunt of epic proportions."
On the Monday before his sentencing, Shkreli was ordered to forfeit almost $7.4 million. His assets include a Picasso painting, $5 million in a personal trading account, and a one-of-a-kind Wu-Tang Clan album, as well as an unreleased Lil Wayne album.
During closing arguments in August, Assistant US Attorney Alixandra Smith told jurors that Shkreli told "lies upon lies" to trick his investors out of millions.

"Depending on which investors he is talking to, he changes the story," she said. "The defendant was making these misrepresentation because he knew by saying these things he would get people to give him money."

Brafman, Shkreli's attorney, argued that the complaints from the investors are "rich people BS."
CORRECTION
Jacquelyn Kasulis's name was misspelled in an earlier version of this post.