PBS Suspends "Finding Your Roots" Citing Ben Affleck's Influence
The actor pressured the show's producers to leave out details about an ancestor of his who owned slaves.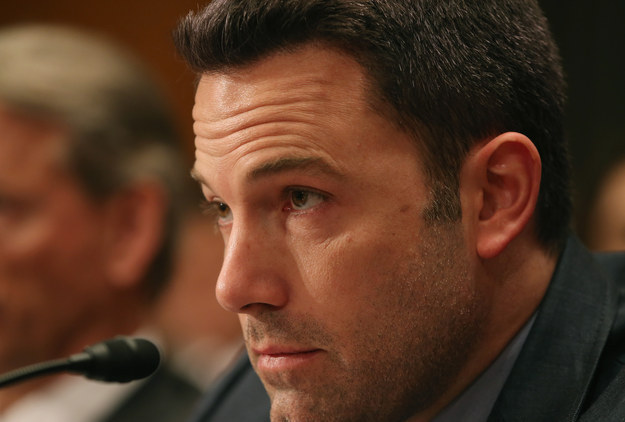 Following an investigation stemming from hacked Sony emails, PBS announced it is suspending the next season of Finding Your Roots.
PBS cited "improper influence" by Ben Affleck, who pressured producers of the genealogy series to leave out details about an ancestor who owned slaves. The episode, which aired in October 2014, did not include these facts.
In a statement released on its website, PBS announced that it will not air the show's third season until staffing changes are made.
It was revealed in the hacked Sony emails that Henry Louis Gates Jr., the show's host, informed a Sony executive that Affleck asked to omit the details about his ancestors slave ownership.
These reports marked the first time that either PBS or WNET learned of this request, according to the statement.
"We've never had anyone ever try to censor or edit what we found," Gates wrote to Michael Lynton in 2014, according to the New York Times, adding that this would violate PBS rules. "Once we open the door to censorship, we lose control of the brand."
As part of the staffing changes, PBS will hire a fact checker and an independent genealogist. It will also remove Affleck's episode from all forms of distribution including on-air, digital platforms, and home video.
Affleck addressed the issue in April, writing on Facebook that he felt "embarrassed" when he discovered he was related to slave owners.
"I didn't want any television show about my family to include a guy who owned slaves," he wrote.