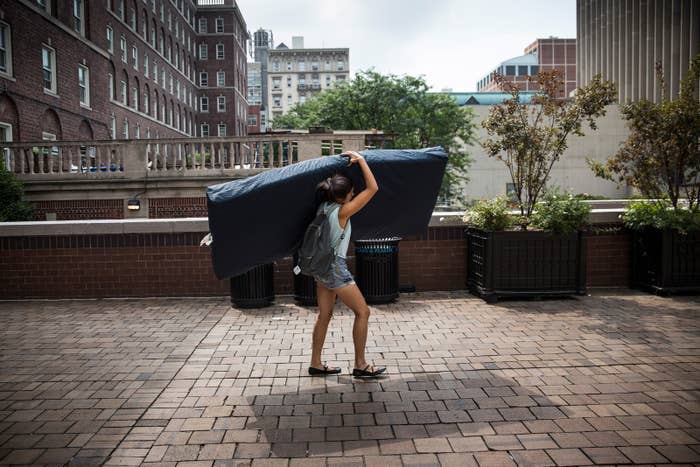 The video is once again working on "Ceci N'est Pas Un Viol" Monday morning, after it was disabled by a cyber attack on Friday.
The Columbia University graduate who carried her mattress around campus as a protest against her alleged sexual assault told BuzzFeed News Friday that a DDoS attack disabled the website of her latest art project, "Ceci N'est Pas Un Viol" (French for "This Is Not Rape") – a film that she said alludes to her rape.
Emma Sulkowicz said a DDoS attack – which is an attempt to make a website unavailable by overwhelming it with traffic from multiple sources – is partly the reason her site is not working. As of Friday afternoon, the video on the site is still down.
In the video, posted June 4, Sulkowicz is seen having sex with a man who slaps her, chokes her, rips off his condom, and has violent sex in what looks like a dorm room.
Sulkowicz writes on the website that the video is not a reenactment of rape. "It's not about one night in August, 2012," she wrote referencing to the day she reported being raped by Paul Nungesser.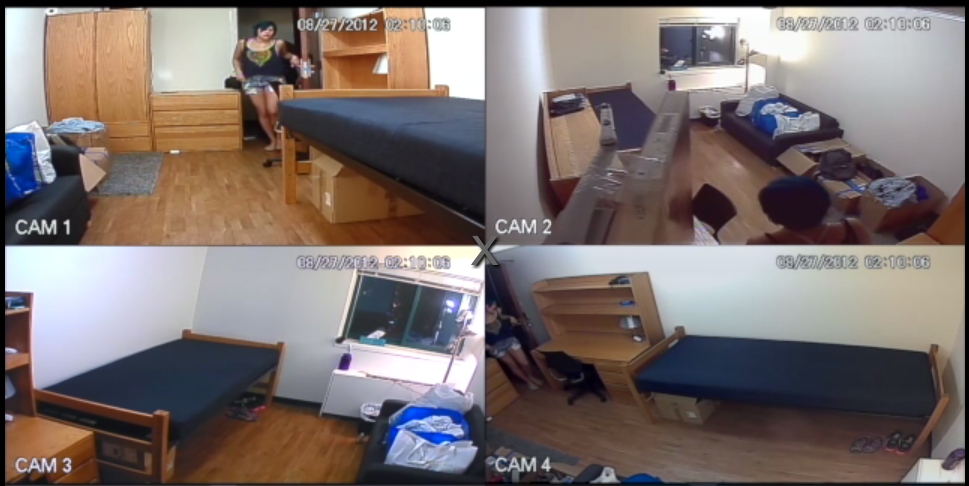 "You might be wondering why I've made myself this vulnerable. Look—I want to change the world, and that begins with you, seeing yourself," she wrote on the site. "If you watch this video without my consent, then I hope you reflect on your reasons for objectifying me and participating in my rape, for, in that case, you were the one who couldn't resist the urge to make Ceci N'est Pas Un Viol about what you wanted to make it about: rape. Please, don't participate in my rape. Watch kindly."
She also posed a series of questions for viewers to ask themselves while watching the video, such as "are you searching for proof? Proof of what?" and "Do you think I'm the perfect victim or the world's worst victim?"
Sulkowicz made national headlines for her year-long thesis project at Columbia University, in which she carried a mattress around campus protesting the university's handling of her reported rape. Sulkowicz graduated last month and carried the mattress across the stage during the ceremony.

Sulkowicz claims Nungesser raped her after hitting her across the face, choking her, and pinning her down when she was a sophomore. Columbia University eventually cleared Nungesser of any wrongdoing, but Sulkowicz claimed the university mishandled the disciplinary hearing. Nungesser filed a lawsuit against Columbia in April, claiming the university did not protect him against harassment.

It is unclear who launched the cyber attack against the website. A number of the comments under the video attack Sulkowicz, claiming she is lying and just hungry for attention. Sulkowicz told BuzzFeed News the comments had nothing to do with the video being disabled.