Official Quits After A Man Was Dressed Up As An Old Lady For Press Conference
The Rhode Island man was reportedly persuaded to wear a wig, a dress, earrings, and lipstick for a press conference.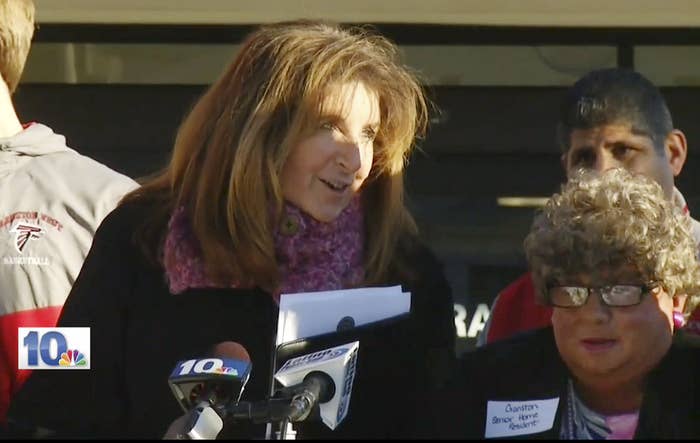 A city official in Cranston, Rhode Island, has resigned after it was revealed she persuaded a man to dress like an elderly woman — donning a wig, a dress, earrings, and lipstick — for a press conference when no real senior citizens could be found.
According to the Associated Press,the bizarre stunt occurred part at a January 5 press conference on a snow shoveling program.
The man in drag stood next to the city's mayor, Allan Fung, wearing a name tag that read, "Cranston Senior Home Resident."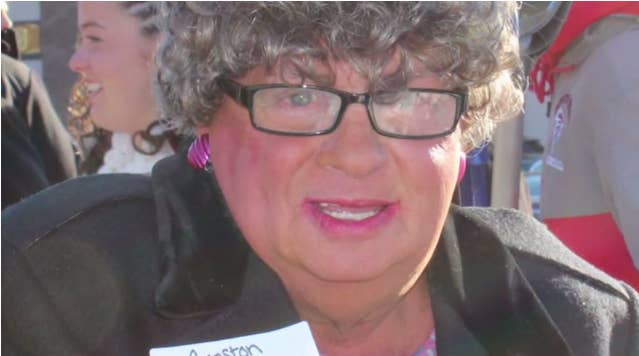 The press conference, which was held at the senior center where the man worked as a van driver, was to promote a program that encourages volunteers to help senior citizens shovel when it snows.
According to WJAR-TV, who first reported the story, officials disguised the man as a woman in order to improve optics for the media.
Sue Stenhouse, the executive director of the Senior Enrichment Center who organized the press conference, stepped down from her position following the incident.
She shared a Facebook post written by one of her supporters defending her actions and the "staging" of press events.
City officials have not addressed the incident or explained why they asked the man to dress as a woman.
Messages to Fung's office were not immediately returned.
Here's a report from the Associated Press that has clips from the press conference: