Officer Who Fatally Shot Washington Farmer Previously Dragged Him Away From Burning Home
Antonio Zambrano-Montes was shot and killed after he allegedly threw rocks at cars and officers in February.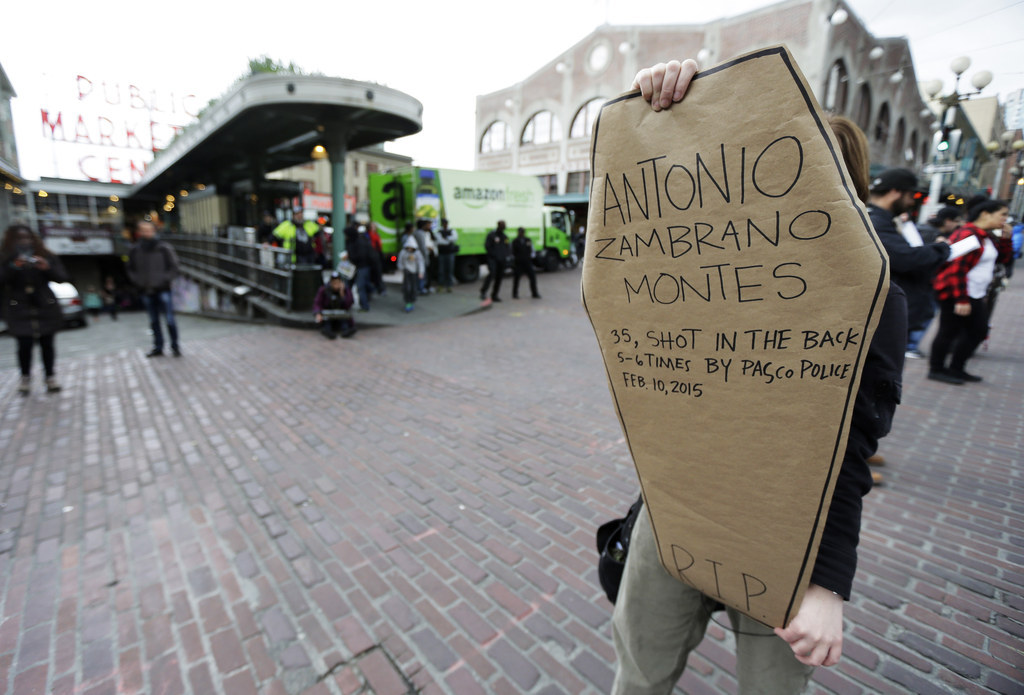 One of the Pasco, Washington police officers who fatally shot an immigrant farmworker in February had saved the man from a burning building just weeks before the incident, according to an Associated Press review of documents.
In February, police shot and killed Antonio Zambrano-Montes after he allegedly threw rocks at cars and officers.
A few weeks earlier, Zambrano-Montes was on the ground, while high on meth, as his rental home was on fire. According to documents obtained by the AP, Officer Adam Wright one of the officers who later shot him – found him and dragged him away from the burning building.
Records that detail Zambrano-Montes's encounters with authorities also show that none of the officers involved in his shooting took an extensive crisis intervention training course on how to deal with people that are mentally ill or on drugs. The officers also didn't take courses on deescalating volatile situations. Approximately six officers from the Pasco police department received the training – fewer than other departments in the region, according to the AP.
An autopsy commissioned by Zambrano-Montes' family shows he was shot up to seven times, with at least two bullets striking him in the back.
There is no record that Zambrano-Montes ever received mental counseling or treatment, even after an officer alerted a crisis response after a previous incident in which he slashed his own forehead with a knife and asked police to kill him.