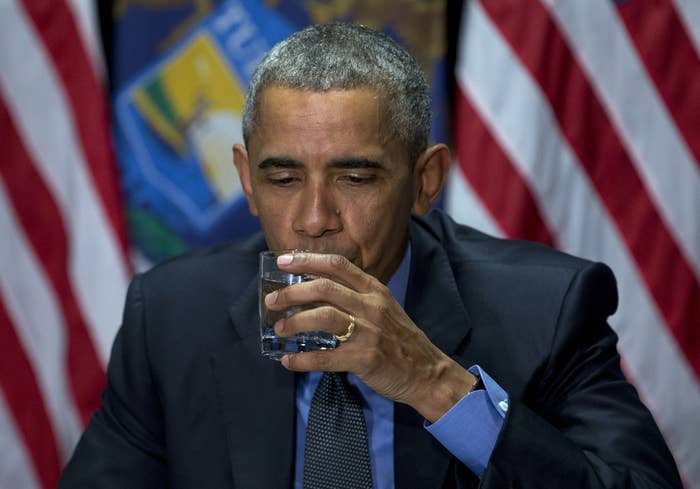 President Obama arrived in Flint, Michigan on Wednesday, and met with the city's residents to discuss the ongoing water crisis.
Obama also met with Gov. Rick Snyder and Mayor Karen Weaver, in an effort to reassure Flint's residents that the federal government is not ignoring the crisis.
The water contamination happened when Flint changed its water supply from the Detroit System to the Flint River in 2013 in an effort to save money. Lead from the old pipes seeped into the water and children began experiencing high levels of lead in their blood — which can cause a number of health problems.
City health officials insist filtered water is now safe for drinking and cooking.
Last month, Snyder — who as Michigan governor has faced heavy criticism for his handling of the crisis, including from Democratic presidential hopefuls Hillary Clinton and Bernie Sanders — drank a glass of filtered Flint water, insisting it is safe to do so.
Following his meeting with Flint city officials, Obama was asked if he would drink the filtered water.
"Generally I don't do stunts, but here you go," he said as he took a sip of water. "The water around this table was Flint water that was filtered. And it just confirms what we know scientifically, which is that if you're using a filter, if you're installing it, then Flint water at this point is drinkable."
Following his meeting with city residents, Obama spoke to a larger crowd.
"A lot of you are scared. All of you feel let down," Obama said. "I wanted to come here to tell you that I've got your back. We're paying attention."
The president went on to say that this disaster was preventable and man-made and a result of a broader mindset.
"I do think part of what contributed to this crisis was a bigger attitude, a corrosive attitude that exists in our politics and exists in too many levels of our government," he said.
During his speech, Obama began to cough, causing him to interrupt his speech and say, "can I get some water?" as the crowd clapped and cheered.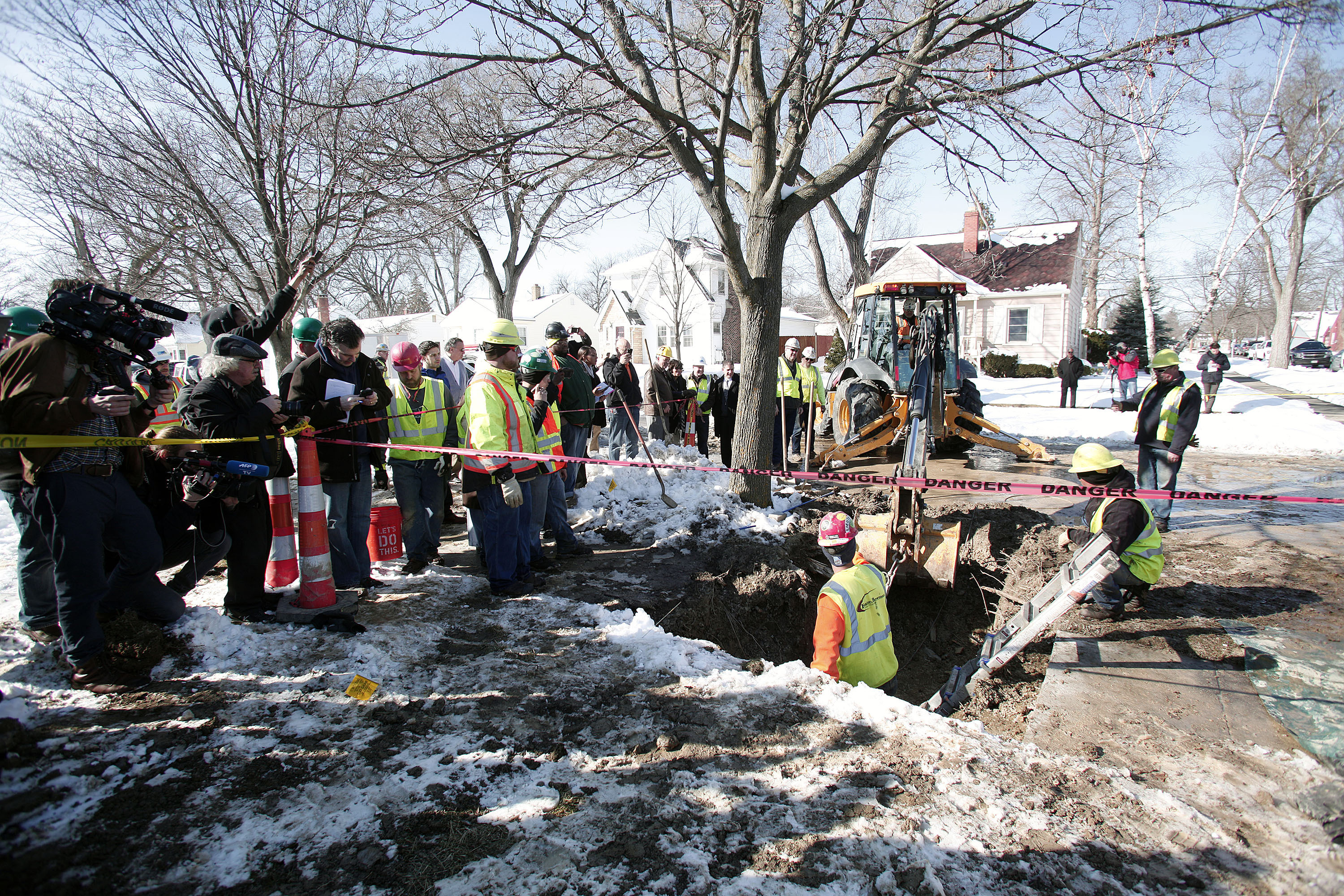 "I really needed a glass of water," he said. "This isn't a stunt."
Obama went on to outline how to manage the crisis, including urging all residents to use filters, have their children checked out by doctors, and leave their faucets open for five minutes a day to flush out water.
Obama concluded by asking residents to not lose hope.
Obama's visit came on the same day that the city's former water supervisor pleaded no contest to multiple criminal charges in court, a spokeswoman for the state's attorney general told BuzzFeed News.
Michael Glasgow is one of three city officials charged by the Michigan's Attorney General in the water crisis.
Glasgow's entered the plea in court Wednesday to one misdemeanor charge of neglect of duty. In return, he agreed to cooperate with the state's criminal case.
His case will remain in court for up to a year, the spokeswoman said, and it will be "dependent on his status as a cooperating witness in helping further the investigation."
He faces a maximum sentence of up to one year.