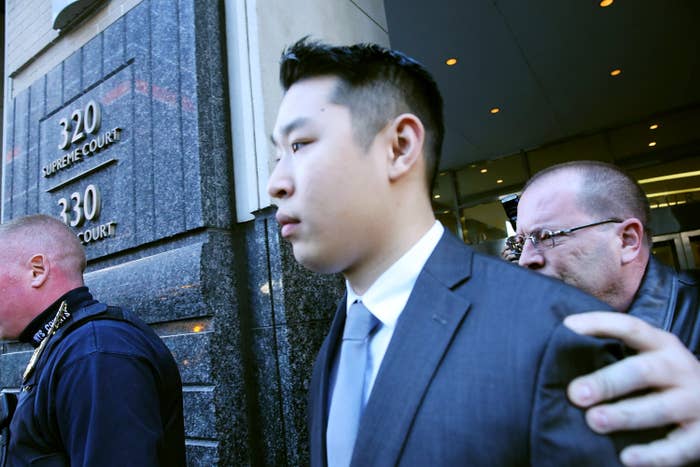 Peter Liang, the NYPD officer accused of fatally shooting Akai Gurley in a Brooklyn housing project staircase in 2014 has opted for a jury trial, his lawyer confirmed to BuzzFeed News.
Liang's lawyers Robert Brown and Rae Danes Koshetz told the Brooklyn District Attorney's office Wednesday morning of their decision, according to DNAinfo. Typically, police officers facing serious charges opt for bench trials.
"We have great confidence in juries," Koshetz told BuzzFeed News. "I just have always thought the collective wisdom and fairness of a jury is amazing."
Liang allegedly shot Gurley in November 2014 while patrolling a darkened stairwell at the Pink Houses, a public housing development in the East New York neighborhood of Brooklyn. Liang, who had been on the force for less than 18 months was charged with manslaughter, official misconduct, and other offenses. He pleaded not guilty, calling the incident "an accidental discharge."
Gurley's death was four months after the chokehold death of Eric Garner in Staten Island. Both men's deaths added to the widespread demonstrations protesting police brutality.
Koshetz said there are no plea deals on the table "if for no other reason than he's innocent. He didn't commit a crime. There was no criminal intent."
A Brooklyn district attorney spokesperson would not comment on whether plea deals.
Liang's trial is scheduled to begin on January 19, Koshetz said.