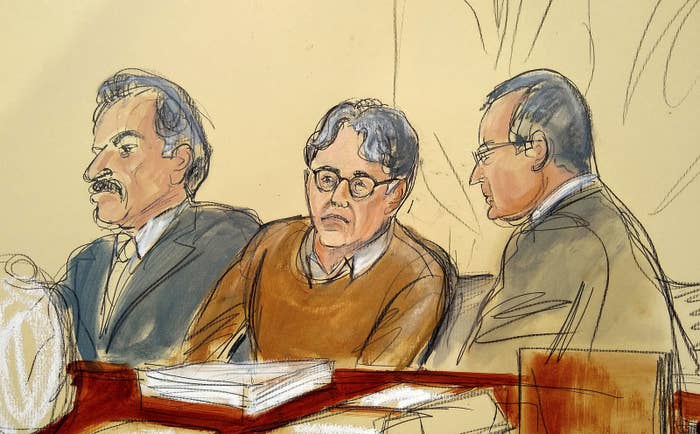 After climbing the ranks of purported self-help group NXIVM for more than a decade, Mark Vicente remembered exactly when "walls came tumbling down" — when he learned about the group's alleged secret "sex slave" cult called DOS.

Vicente was a loyal follower of Keith Raniere, the group's enigmatic leader with a nationwide network of students often paying thousands of dollars to learn his self-created curriculum. Raniere and the top leaders of NXIVM, including Vicente, all resided in the same neighborhood in Albany, New York, though the organization also had locations in other states, Canada, and Mexico.
As Vicente worked his way into the group's upper ranks, he realized there was a "secret society" of women who allegedly handed over compromising information about themselves — including nude photos — to Raniere and were ordered to complete sexual favors for him.
He said he knew something was not right when he noticed some women in the organization looked "skeletal" after losing a significant amount of weight. Their skin was pale — almost "translucent" — and they looked like they suffered from malnutrition.

That's when Vicente blew the lid on the organization by resigning and alerting authorities.

"I finally asked myself the question I was too terrified to ask. ... What if [Raniere] is not the person I think he is?" Vicente testified over several days in a Brooklyn federal courtroom.
"What if this is a mask to do heinous things to people?"
Vicente, who has signed an immunity agreement with prosecutors, was the second witness to testify in the trial against Raniere, who was charged with sex trafficking, sex trafficking conspiracy, racketeering, and conspiracy to commit forced labor.
Raniere is the sole defendant in the case after three women previously pleaded guilty to a series of charges. Allison Mack, the former Smallville actor who allegedly was Raniere's second in command, pleaded guilty to racketeering and conspiracy charges. Clare Bronfman, an heir to the Seagram liquor fortune whose wealth helped fund NXIVM, and Kathy Russell, the group's longtime bookkeeper, also pleaded guilty.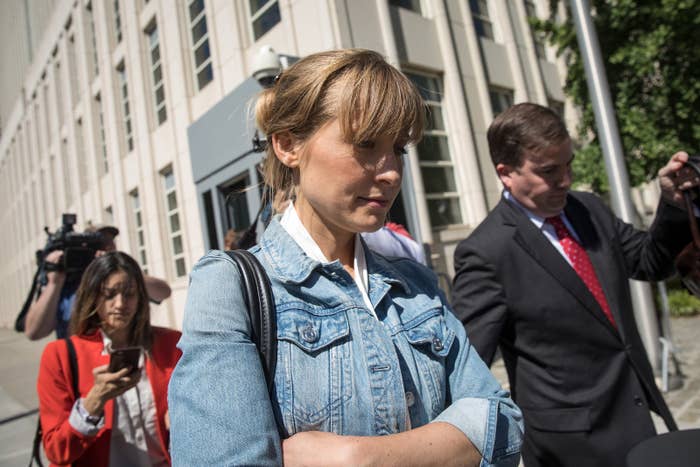 Vicente, a filmmaker, testified that Mack and the women in her inner circle were obsessed with calories and were extremely thin. He said he brought his concerns about Mack's weight loss to Raniere, telling him that Mack "looks horrible" and that "she looks broken."
"Well, I'm trying to break her," Raniere responded, Vicente testified. Raniere brushed off his concerns, he said, telling him it can't be that bad, as Mack was still getting her period.
Vicente backed off because he wasn't getting clear answers.
"It's like questioning the king," he said of his conversation with Raniere. "I thought, 'slow down and be careful.'"
Vicente testified that in May 2017 a lightbulb went off in his head after he had a conversation with his friend Sarah, who was also NXIVM member. (The women identified as alleged "sex slaves" are being referred to in court only by their first names.)
Vicente testified that he told Sarah that he knew about "a secret society" and "collateral."
"If something like this existed, that person probably couldn't talk about it," he said Sarah responded, leading him to think she was part of DOS.
Vicente said that he was able to convince Sarah to open up to him about DOS. He told her he thought of resigning because he had deep concerns over the morality and legality of what was allegedly happening.

"I had a gut feeling of something really bad going on," he said in court Tuesday. "My instinct was screaming, 'something is wrong.'"
Sarah eventually told him about the collateral she handed over, he testified, as well as the branding ceremony she endured in which Raniere's initials were burned on to her skin using a cautery pen.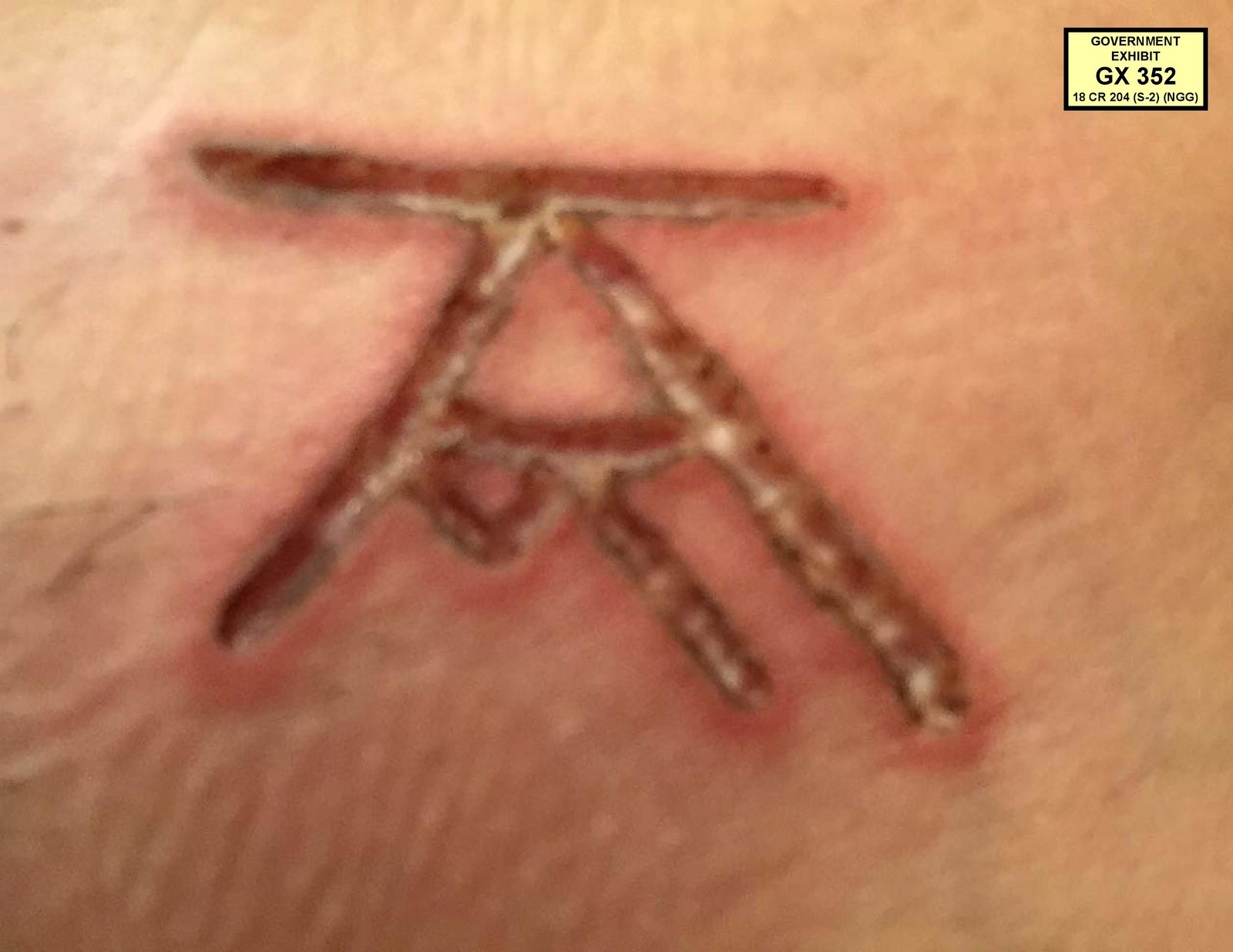 Sarah sent Vicente photos of her brand, which were shown in open court Tuesday.
Armed with more information about DOS, Vicente said he spoke to more women, including an actor based in Los Angeles identified as "J."
J explained the "master–slave" relationship and collateral to Vicente, who convinced her to send him her collateral material so he could give it to authorities.
Later that same month, Vicente resigned from the organization and contacted the FBI office in Albany to disclose what he had learned.
"It's a fraud. It's a lie," Vicente said of NXIVM last week in court. "It's a well-intended veneer that covers horrible evil."