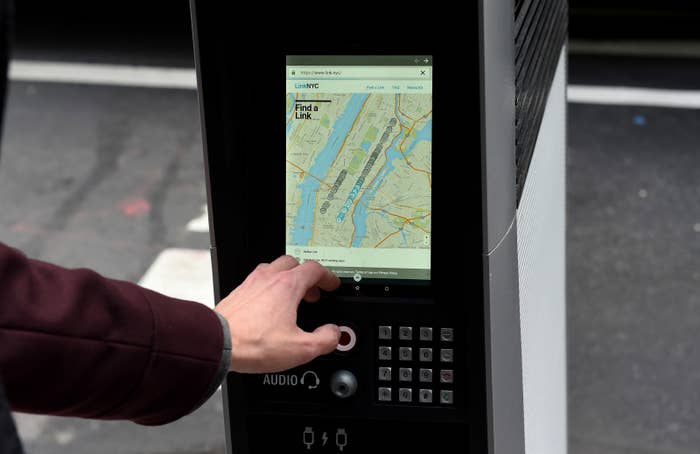 WiFi kiosks placed around New York City will lose access internet browsing capabilities after complaints of people monopolizing the tablets and using them inappropriately — in some cases to reportedly watch porn on public streets.
LinkNYC, which installed 400 kiosks in three boroughs eight months ago intended to provide people with access to maps, weather forecasts, and a charge for their phones, said it is removing web browsing from the kiosks until it finds a solution to "unexpected challenges."
"We also know that some users have been monopolizing the Link tablets and using them inappropriately, preventing others from being able to use them while frustrating the residents and businesses around them," LinkNYC said in a press release. "The kiosks were never intended for anyone's extended, personal use and we want to ensure that Links are accessible and welcome addition to New York City neighborhoods."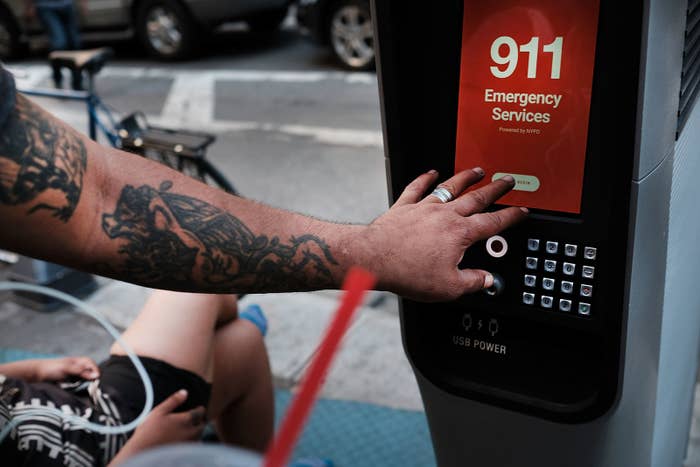 New York City Councilman Corey Johnson said he has seen people watching pornography on the kiosk tablets.
"These kiosks are often monopolized by individuals creating personal spaces for themselves, engaging in activities that include playing loud explicit music, consuming drugs and alcohol, and the viewing of pornography," he wrote in a letter to officials of the city and LinkNYC, according to the New York Times.

The company said it will work with the city to find a solution, such as imposing a time limit.
Features such as free phone calls, maps, device charging, and access to 311 and 911 will remain active.