New Data Show Steep Increase In College Sex Assault Complaints
The Department of Education reported that the number of Title IX complaints from college campuses increased from nine in 2009 to 102 in 2014. Investigations are also taking longer, officials reported.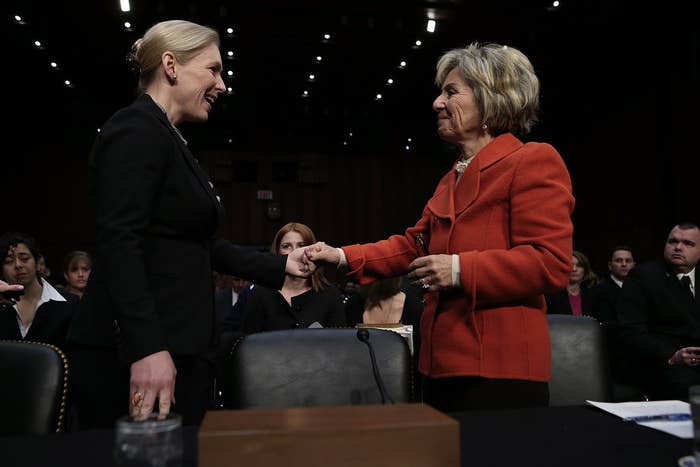 The number of Title IX sexual assault complaints filed on U.S. college campuses has increased from nine in 2009 to 102 in 2014, according to data released Tuesday by Senators Barbara Boxer and Kirsten Gillibrand.
The senators had asked for the data in a Feb. 20 letter to Education Secretary Arne Duncan. In the letter, Boxer and Gillibrand had specifically asked Duncan for greater transparency in how the Department of Education is combating sexual assault on college campuses , as well as information on the number of complaints handled, the number of investigations that had been launched, and the average time it takes to conduct the inquiries.
In addition to the number of complaints at the college level increasing from nine in 2009 to 102 in 2014, the new data showed that as of April 8, 51 sexual violence complaints had been filed with the department's Office for Civil Rights (OCR). Of the 385 complaints the office received, 250 investigations were opened. An additional 25 investigations were opened without a complaint being filed.
The Clery Act, which holds universities accountable for reporting crime statistics to the federal officials and the public, also saw forcible sex offenses nearly double between 2009 and 2013. The Department of Education reported that over the five-year span, the number of offenses increased from 3,264 to 6,016.
"These figures still don't reflect even conservative estimates of the actual incidence of sexual assault and rape on campuses, and still the Department of Education lacks the resources to promptly investigate the few complaints against schools that are filed," Gillibrand (D-NY) said in a statement.
While the OCR attempts to investigate a complaint within 180 days of it being filed, the he Department of Education reported that average duration of the investigations had increased from 379 days in 2009 to 1,469 days in 2014.
In its letter, the department attributed the longer investigations to increased workload, adding that cases "tend to be complex and may involve systemic, campus – and institution-wide issues, in addition to issues pertaining to specific students."
The department also included a request for additional funding to help with the caseload.
"This new data makes clear why the Education Department must step up its efforts to address the epidemic of sexual assault on college campuses, and why Congress must ensure it has the resources it needs to protect students," Boxer (D-CA) said in a statement.
Read the Department of Education's response here:
Download PDF