Larry Nassar, the former team doctor for USA Gymnastics and Michigan State University, pled guilty in November to seven counts of first-degree criminal sexual abuse for molesting young female athletes, most of them teens, under the guise of medical treatment. More than 150 women, including Olympic gold medalists, have accused Nassar of abuse — including inserting his ungloved fingers into their vaginas and rectums — that spanned decades. Several women have criticized MSU and the gymnastics governing body for allowing Nassar's abusive behavior to continue.
As part of his sentencing hearing Ingham County Circuit Court, Judge Rosemarie Aquilina allowed anyone who wished to deliver a victim impact statement to address Nassar — and 168 did in the seven-day hearing.
Most women delivered their statements, often crying. Victims' loved ones also addressed him, including a mother whose daughter killed herself almost 10 years ago.
Here are some of the most powerful comments from the 133 people who spoke publicly. This list does not include the dozens of women who spoke anonymously.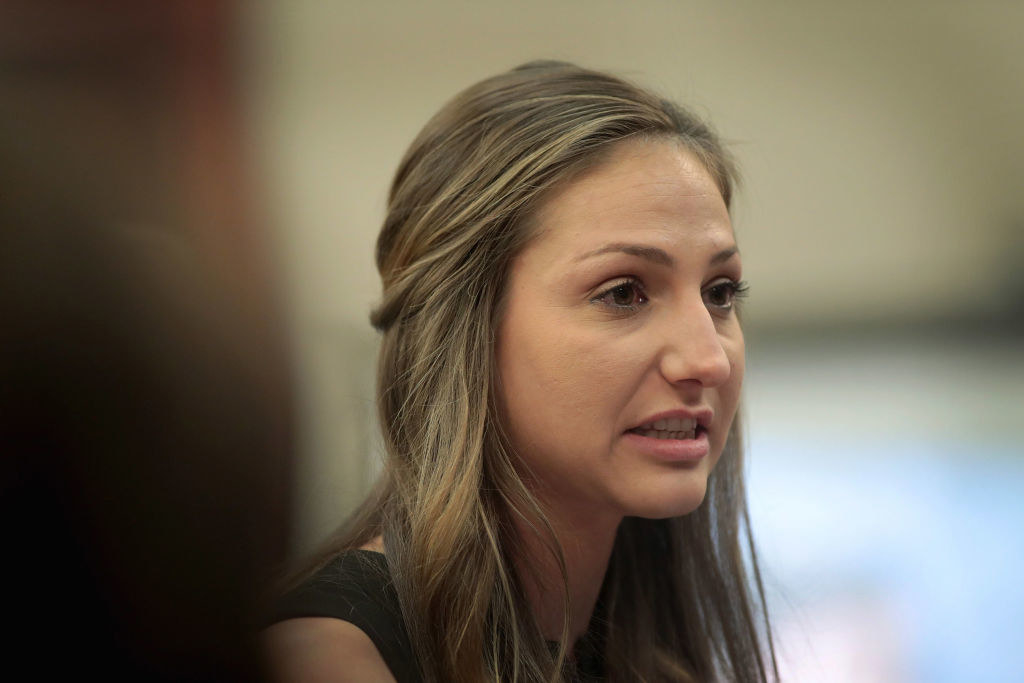 Kyle Stephens
"Little girls don't stay little forever, they grow into strong women that return to destroy your world."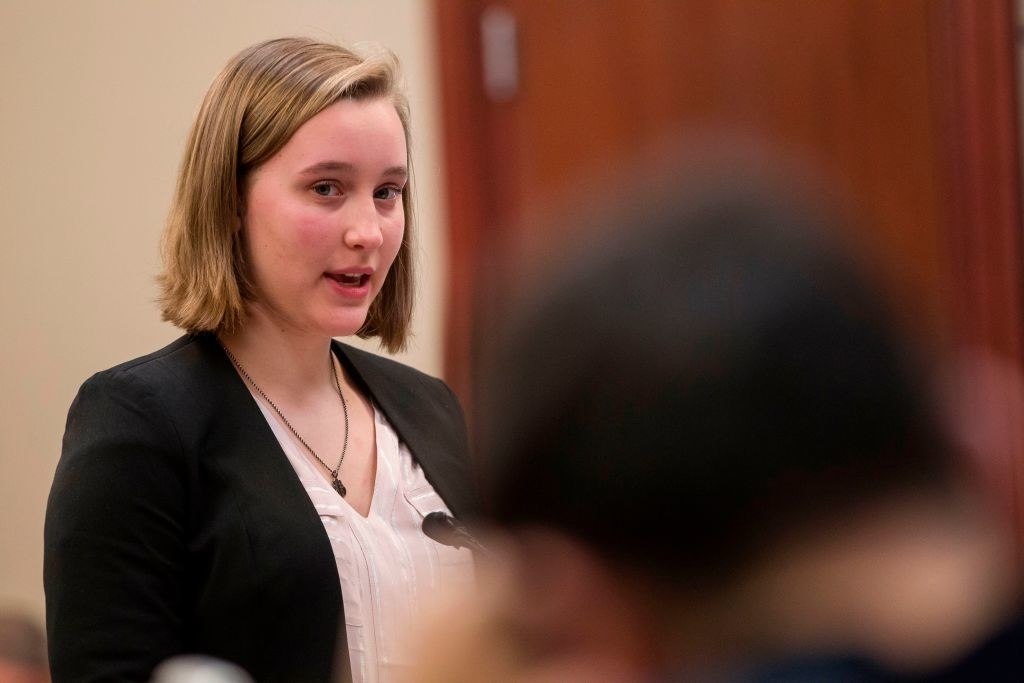 Jessica Thomashow
"What you did to me was twisted. You manipulated me and my family. How dare you."
Donna Markham
(Speaking on behalf of her daughter, Chelsey, who killed herself 10 years ago.)
"In 2009, she took her own life. She couldn't deal with the pain anymore. Every day I miss her, every day. It all started with him."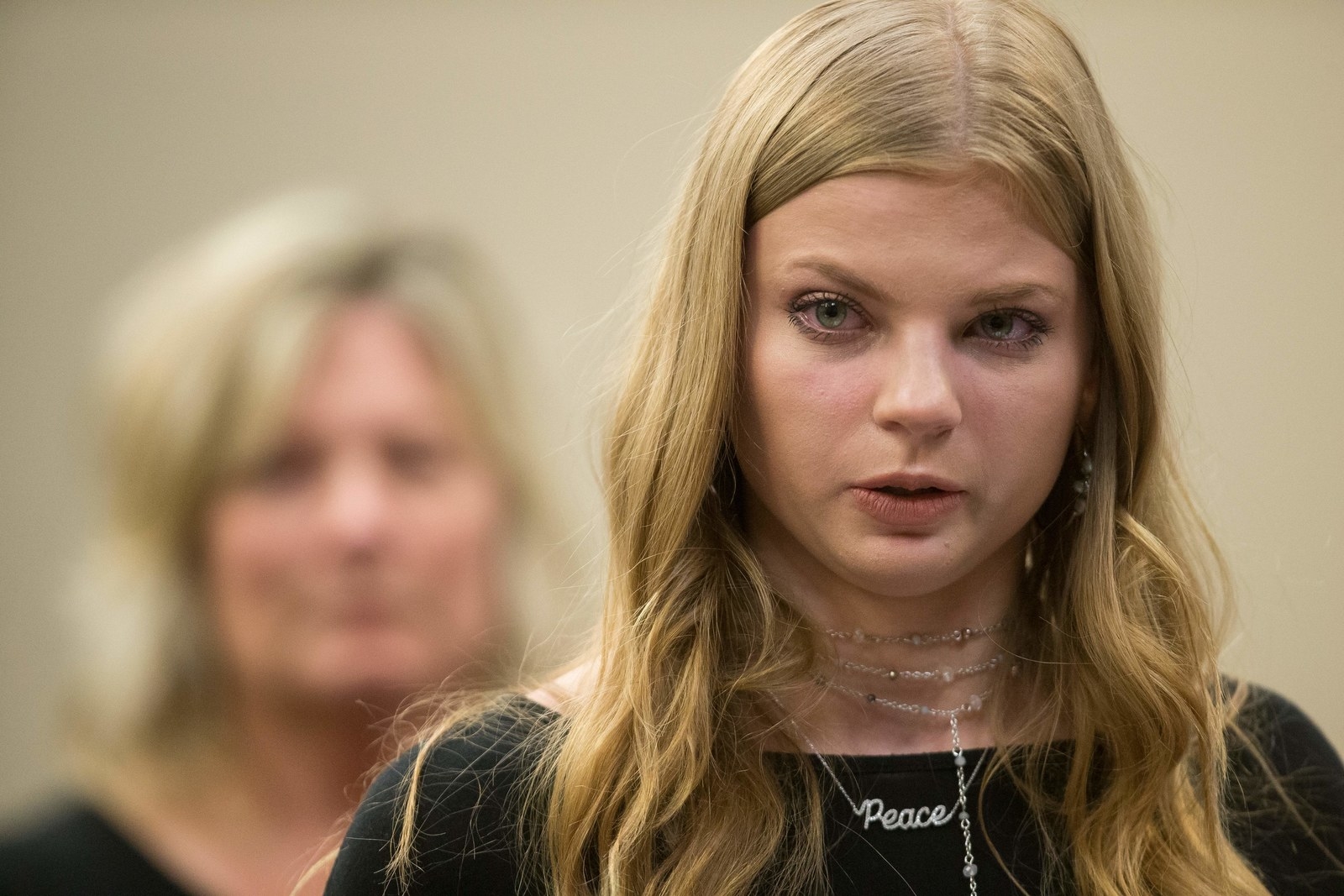 Jade Capua
"I am no longer broken by you. Every day I grow a new strength and look into the mirror to see a strong, unbreakable person. Nothing will ever take away what you've done to me or to the others that started behind me. However, we can walk free and radiate the strength that we've gained from your horrific acts, something you will never be able to do."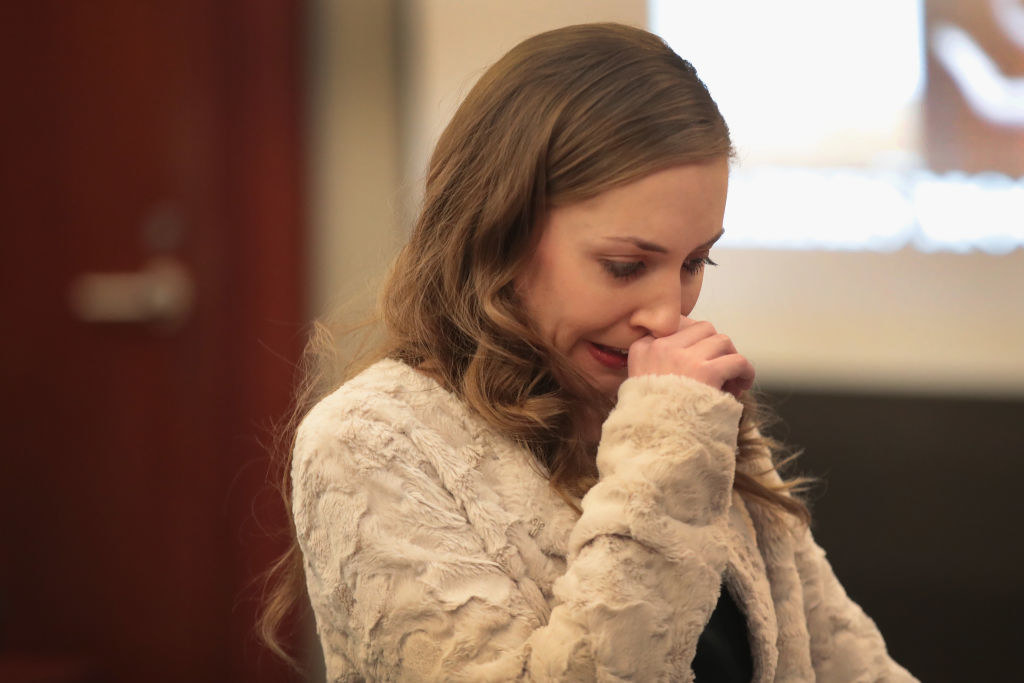 Alexis Moore
"I don't like the word victim. I am a survivor, but more so I am me. Those 10 years are a part of my story. They have helped define who I am today."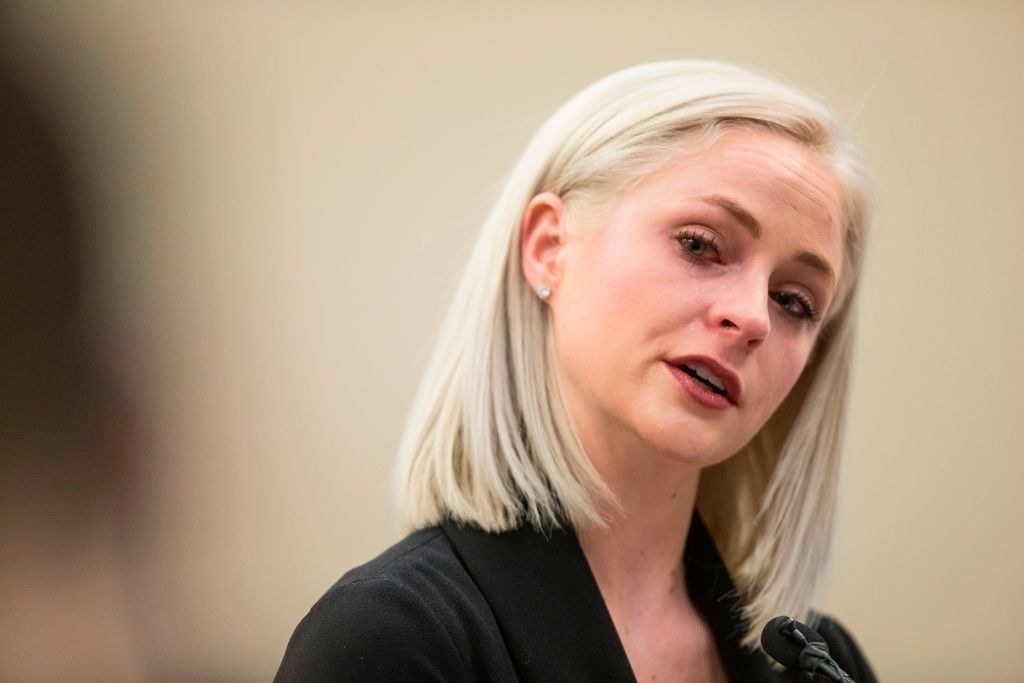 Olivia Cowan
On Michigan State University and USA Gymnastics:
"If they would have taken action when it was first reported, they would have saved me."
Nicole Soos
"I thought he was a famous doctor. There was no way he would do anything inappropriately in front of my mom. I was wrong."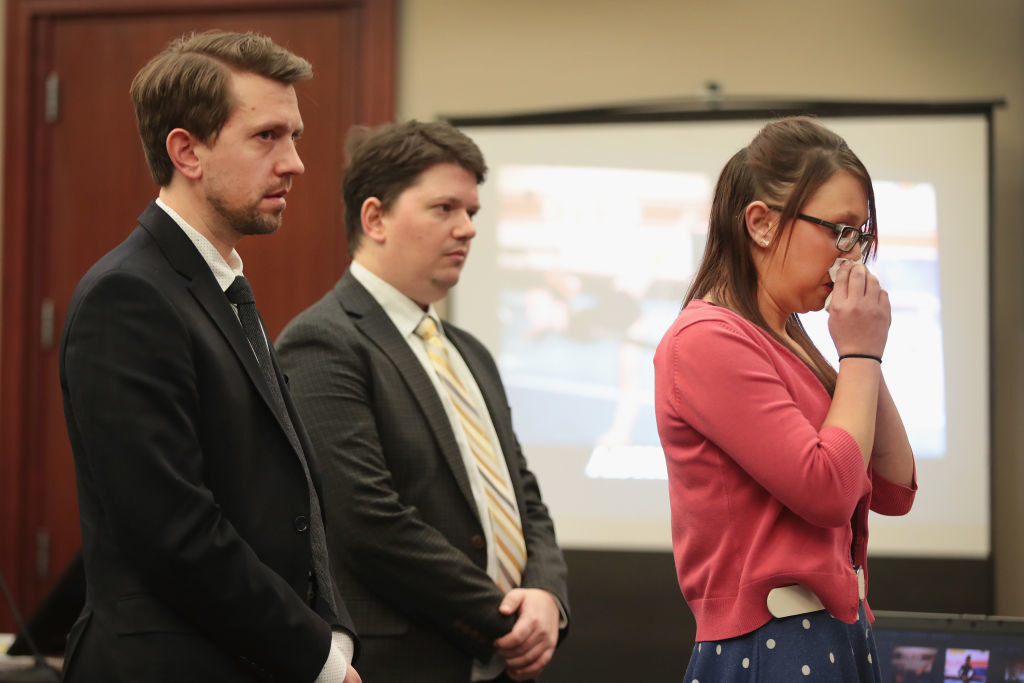 Ashley Erickson
"Today I can say I'm finally ready to face you … Why did you do this? You were the adult, you were the doctor."
Rebecca Mark
"He molested me and he molested me with my mom in the room."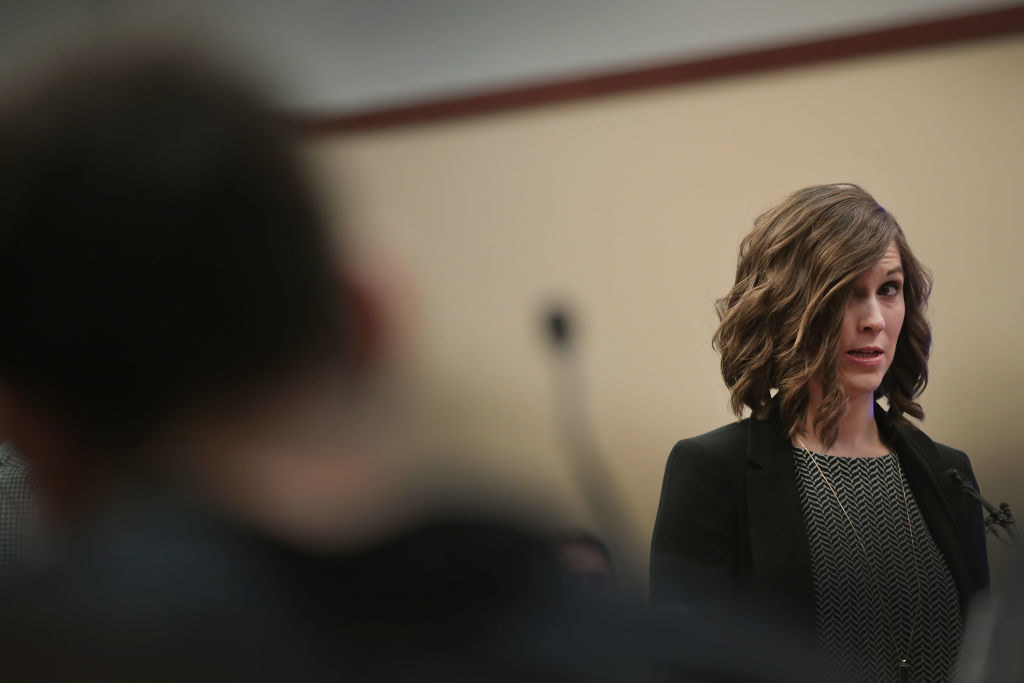 Bethany Bauman
"I am 100% confident, that if he had not been caught, he would have continued to do this for the rest of his life."
Kate Mahon
"By publicly speaking out against Larry Nassar, I'm not just speaking out for myself. I'm speaking out for all the girls and women of the past, present, and future that have been or will be affected by sexual assault."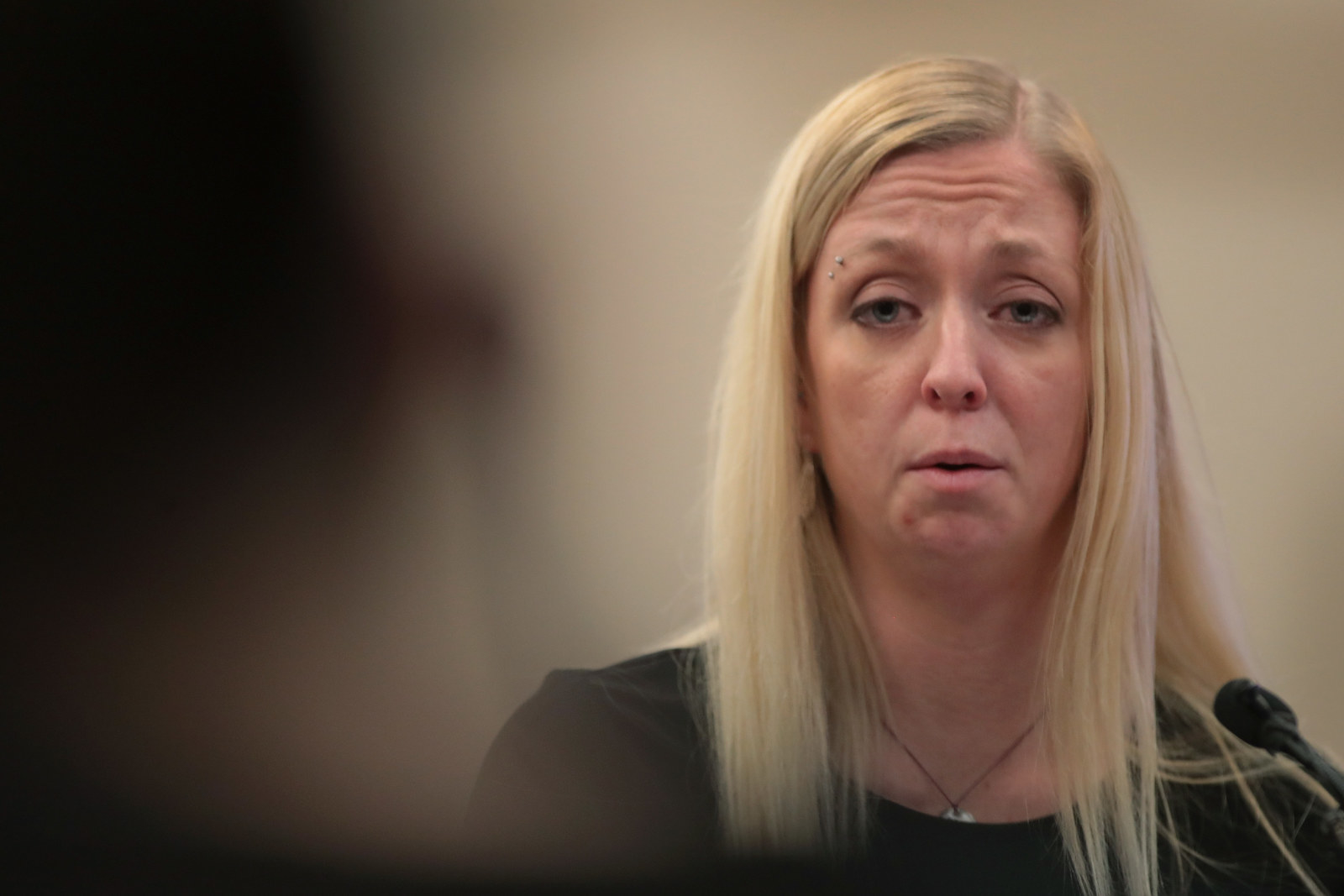 Danielle Moore
"I hope being reduced to a (prison) number will define you as it defined me for so many years. I will no longer be known as a number, and I will be Dr. Danielle Moore."
Melissa Imrie
"Everybody's story that I listened to today is just an echo of everything that I've went through. They're just speaking like it's my voice."
Megan Halicek
"As I stand here, I still flash back to the feelings of fear, laying frozen in his office, my sweating shaking body, adrenaline pumping, painfully clutching the sides of the table, waiting for the sick treatment to be over."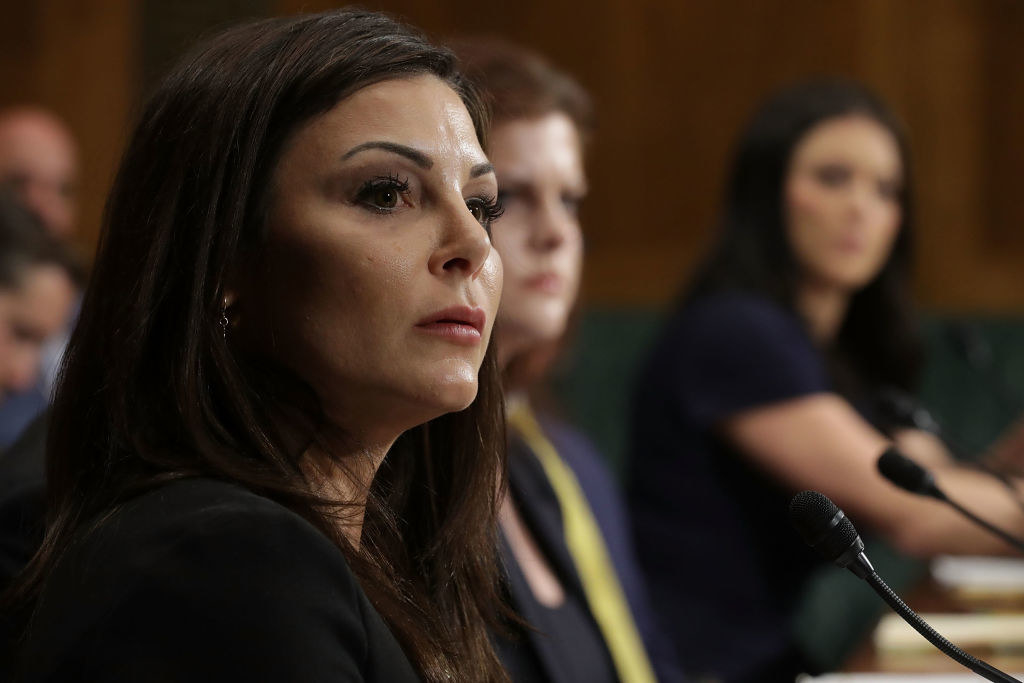 Jamie Dantzscher
"There is no therapy, no cure for monsters like you. You are pure evil."
Brianne Randall
"I was a 17-year-old that reported your abuse to police in 2004. You used my vulnerability at the time to sexually abuse me. I reported you to police immediately and had a rape kit done … you had the audacity to tell [police] I misunderstood the treatment because I wasn't comfortable with my body. How dare you? Sadly they took your word instead of mine."
Anna Ludes
(video statement)
"I felt so special and lucky that Larry Nassar would take the time to help me. But it turned out that he was a molester."
Lindsey Schuett
(video statement)
"If anyone deserves to never see the light of day again it is this man."
Marion Siebert
"You hindered the trajectories of our lives that we and our parents worked so very hard for, and changed the rest of our lives in ways that we're still realizing and dealing with every day. This is what makes this crime so heinous."
Katelyn Skrabis
(statement read on her behalf)
"Nothing can change what Larry Nassar did to me."
Taylor Stevens
(statement read on her behalf)
"Because of you my life has been forever changed. I have to live with the fact that I am a victim of sexual assault."
Breanne Rata
(statement read on her behalf)
"My only relief is knowing my picture is no longer on the wall of your Michigan State office."
Erin McCann
"I was told over and over again how honored I should feel for seeing Dr. Nassar … It was no honor. It was disgust. It took more than it should have from me."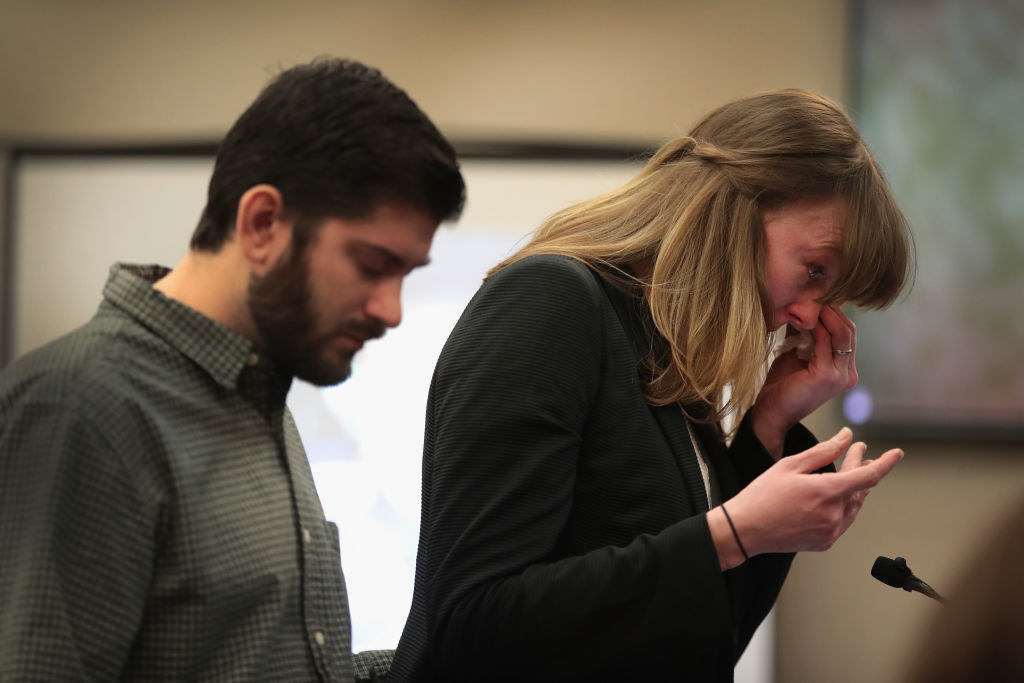 Jennifer Rood-Bedford
"The road to healing looks steep from where I am standing now, but I am a warrior."
Gina Nichols
(on behalf of her daughter, Olympic hopeful Maggie Nichols)
"You are not a real doctor. You are a serial child molester, a pedophile."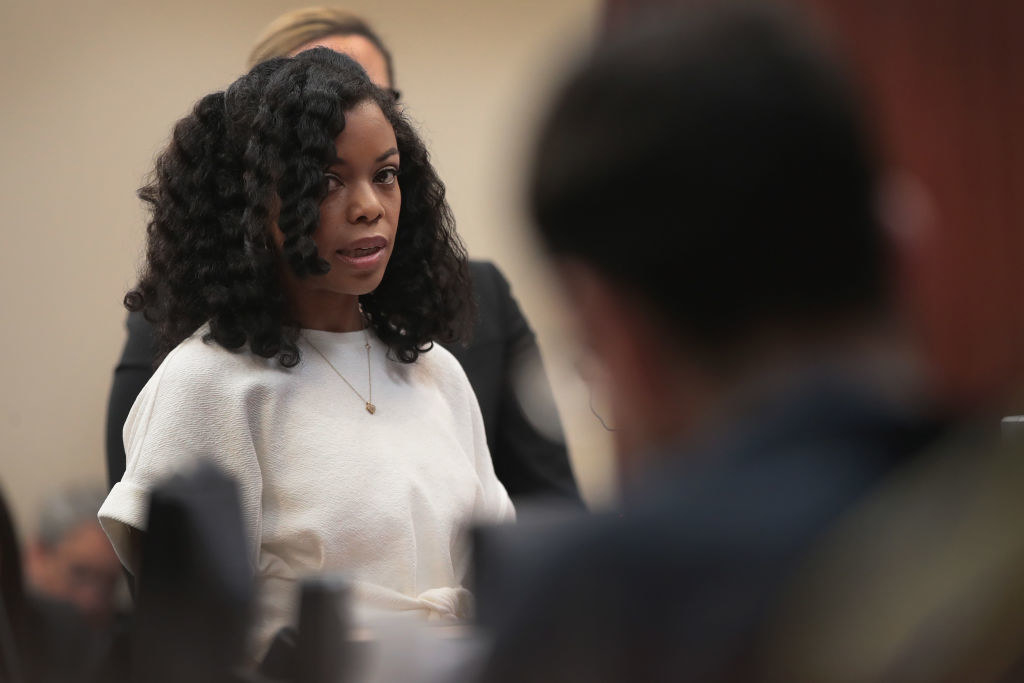 Tiffany Lopez Thomas
"I imagine hitting you if I ever had the opportunity to see you again. Instead I will allow my thoughts and my feelings to hit your heart."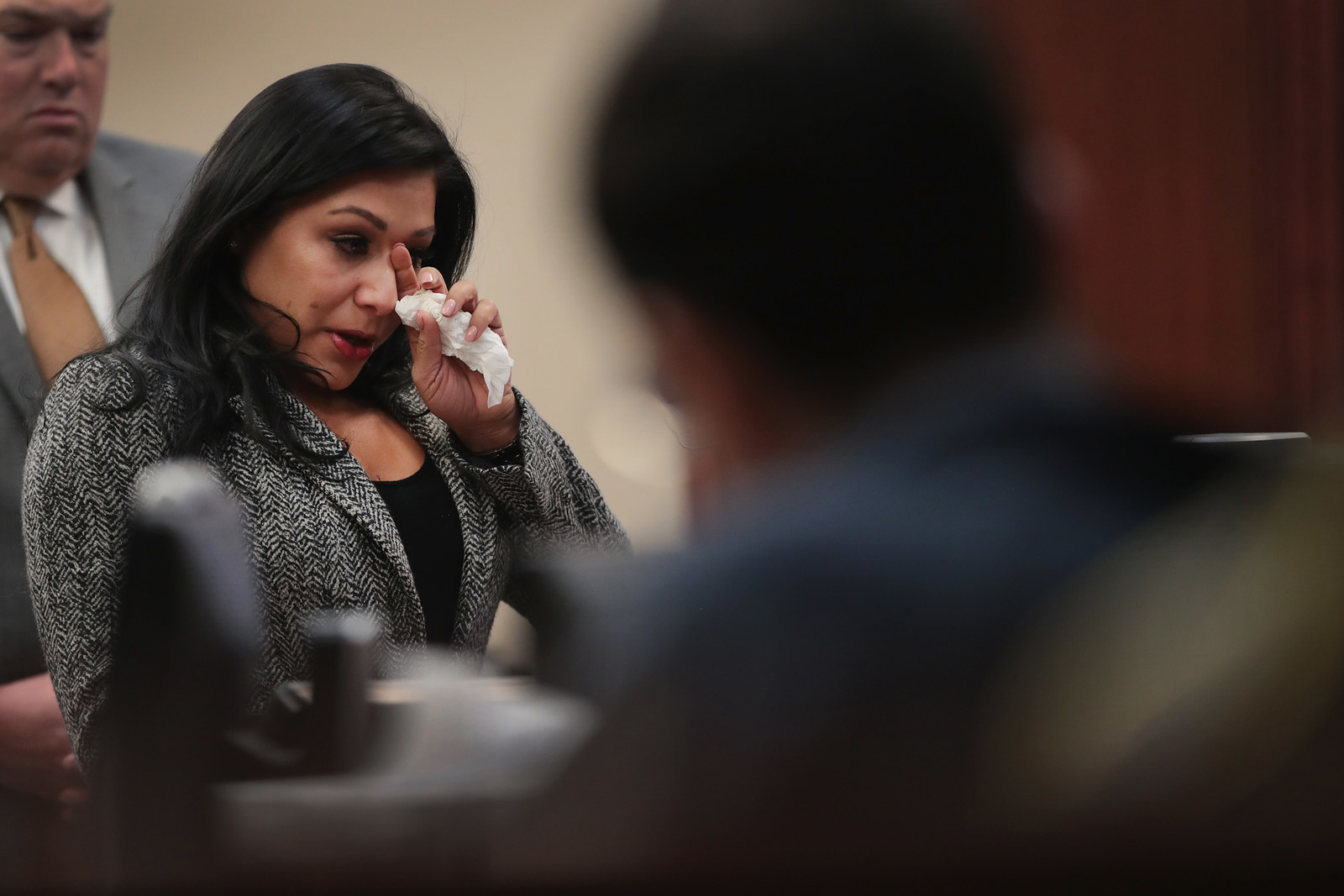 Jeanette Antolin
"You made me believe you were my friend. I truly believe you are the spawn of Satan. There's no therapy that will fix the evil that's deep inside you."
Kayla Spicher
"I was sexually assaulted, but I was unaware, not because I was naive, but because I was a child."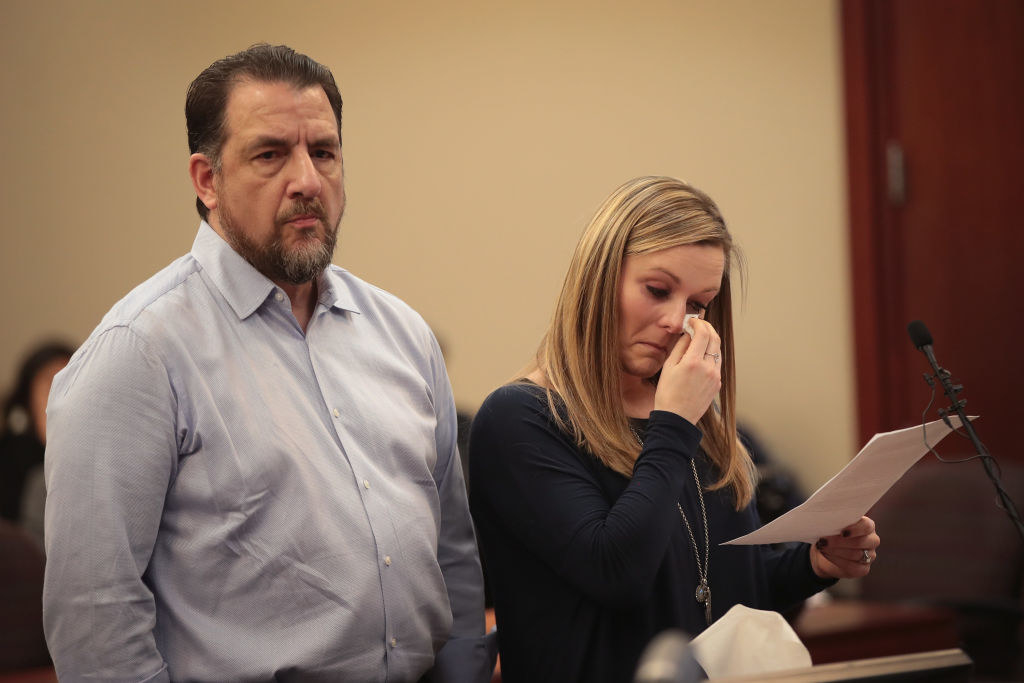 Gwen Anderson
"I still remember him saying, 'It's OK. I know you're not used to being touched there, but it will feel better.'"
Thomas Brennan
(Gwen's coach)
"For the record, go to hell … What you did to everyone else who trusted you and sent girls your way is disgusting, reprehensible, unforgivable."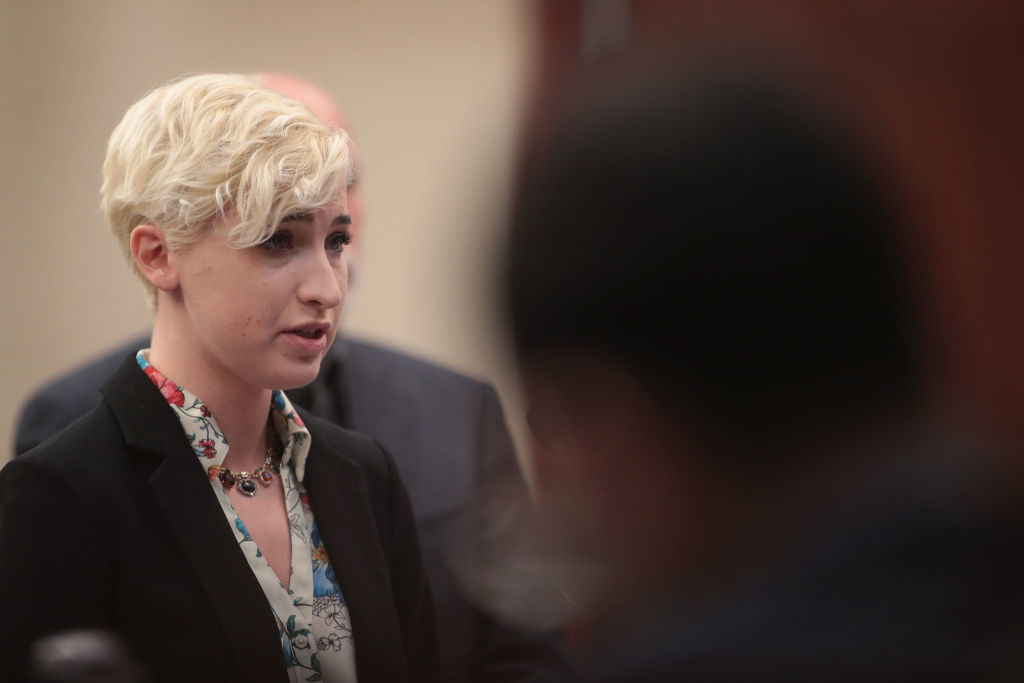 Amanda Thomashow
"Larry, the thing you didn't realize when you were sexually assaulting me ... was that you were building an army of survivors who would ultimately expose you for who you are. From this rubble we will rise as an army of female warriors."
Jaime Doski
"I want to show my family how strong I am and that I'm a survivor."
Jenelle Moul
"I hope you are never able to walk outside those [prison] walls as a free man. Most importantly I hope all of the survivors you hurt are able to heal from the damage you have done."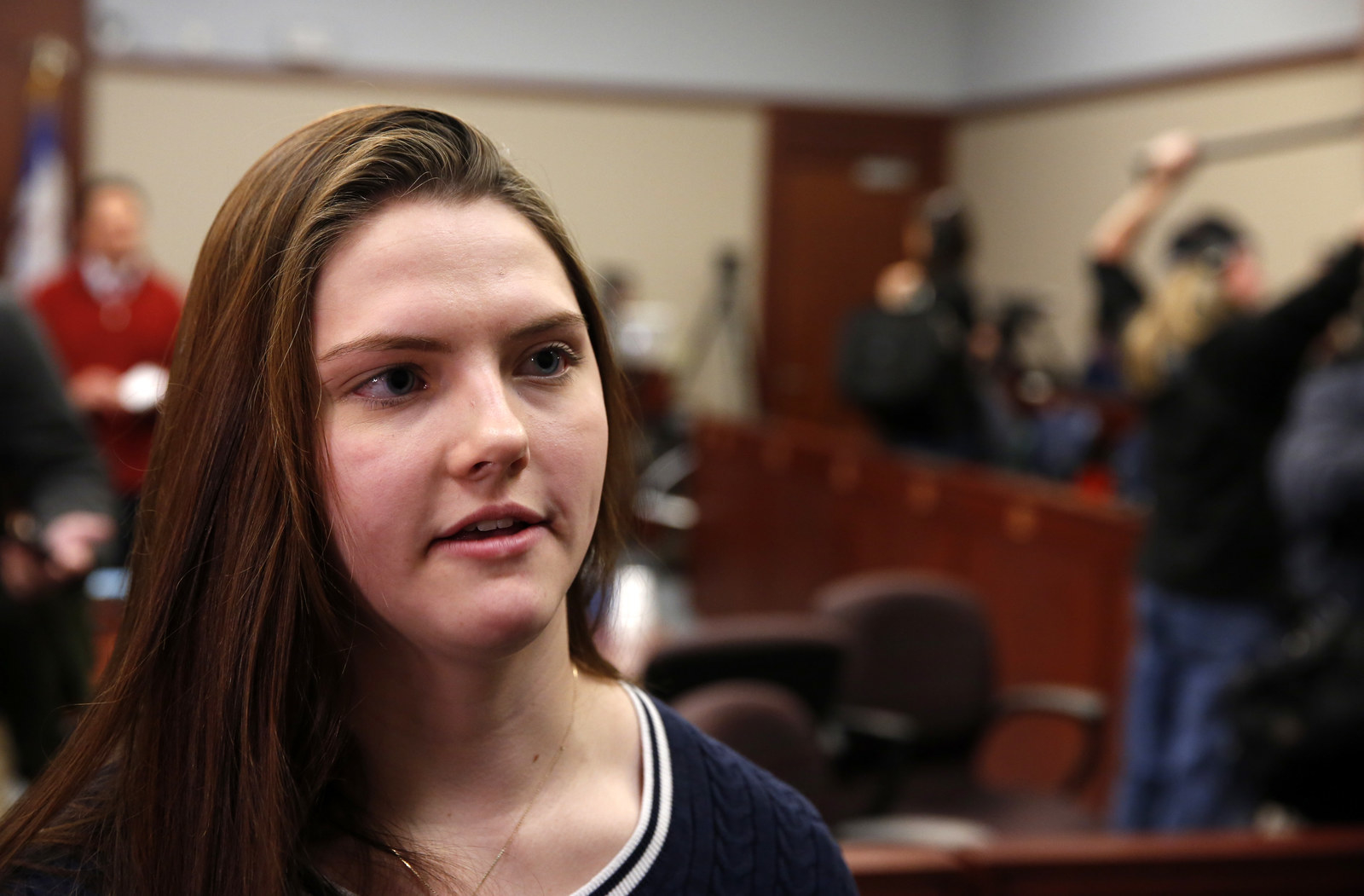 Madeline Jones
"Before every appointment, I cried in the bathroom. After every appointment, I couldn't wait to get home and shower."
Amanda Barterian
"I refuse to let Larry Nassar take anything more from here. He's already taken enough."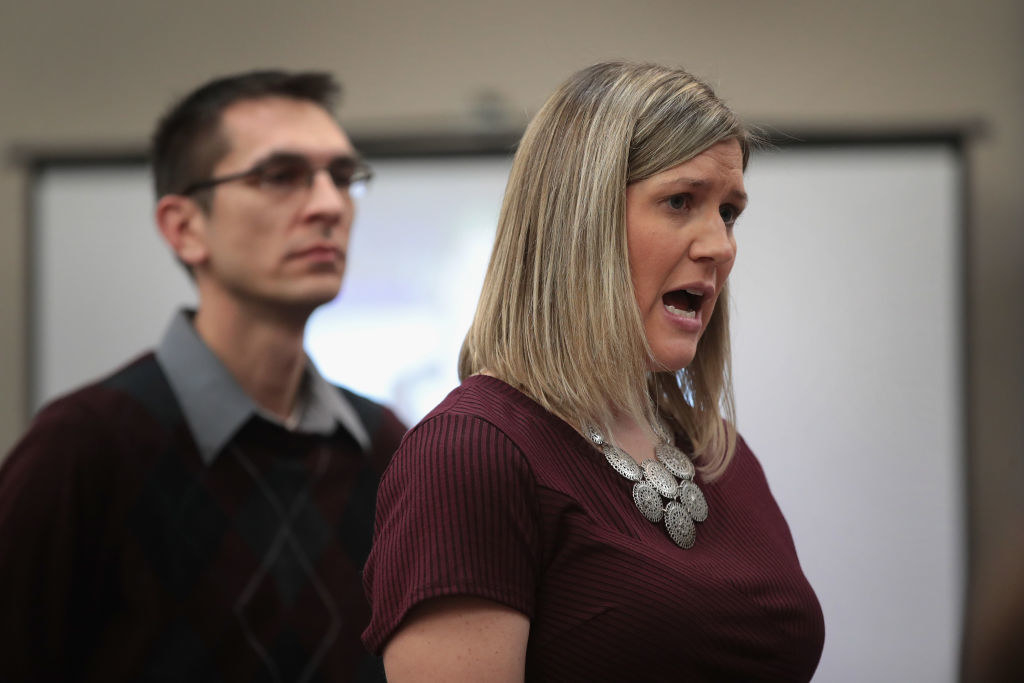 Jennifer Hayes
"You parted my legs and forcefully pushed your dry fingers in my vagina … You had created a secure world where you brainwashed everyone around you."
Nicole Walker
"I have anxiety and sleep disorders all because of what you did to me."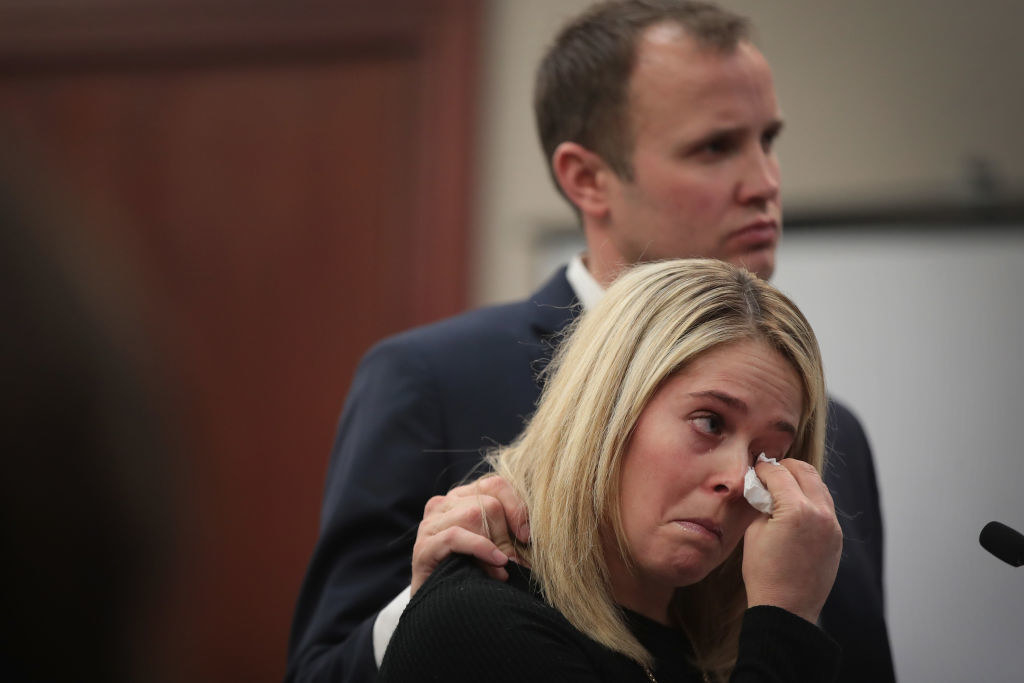 Chelsea Williams
"He manipulated me with such ease, with such finesse. This is perhaps what scares me the most about him."
Stephanie Robinson
"While I came to this stand as a victim, I leave as victor."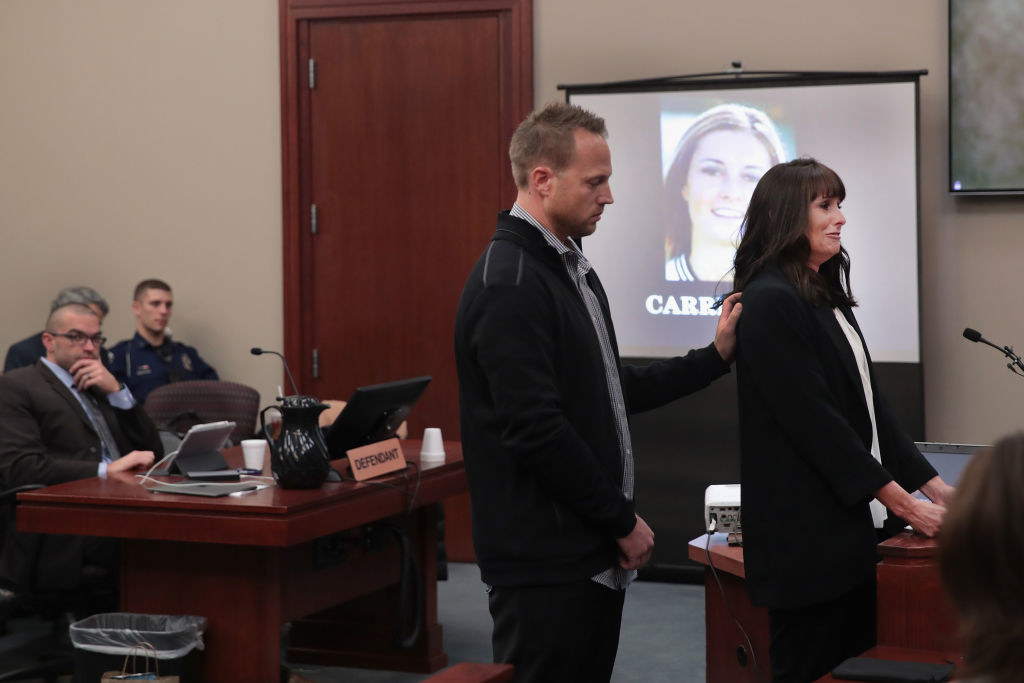 Carrie Hogan
"I am broken, I'm tired, I feel like life has been desperately sucked out of me."
Helena Weick
"This is not my shame anymore. It's yours."
Amanda Cormier
"These things happened to me in his office long ago were not short lived and uncomfortable moments. They were lifelong traumas that changed the way I walk in the world."
McKayla Maroney
(statement read on her behalf)
"He abused my trust. He abused my body and he left scars on my psyche that will never go away. It all started when I was 13 or 14 years old. It didn't end until I left the sport."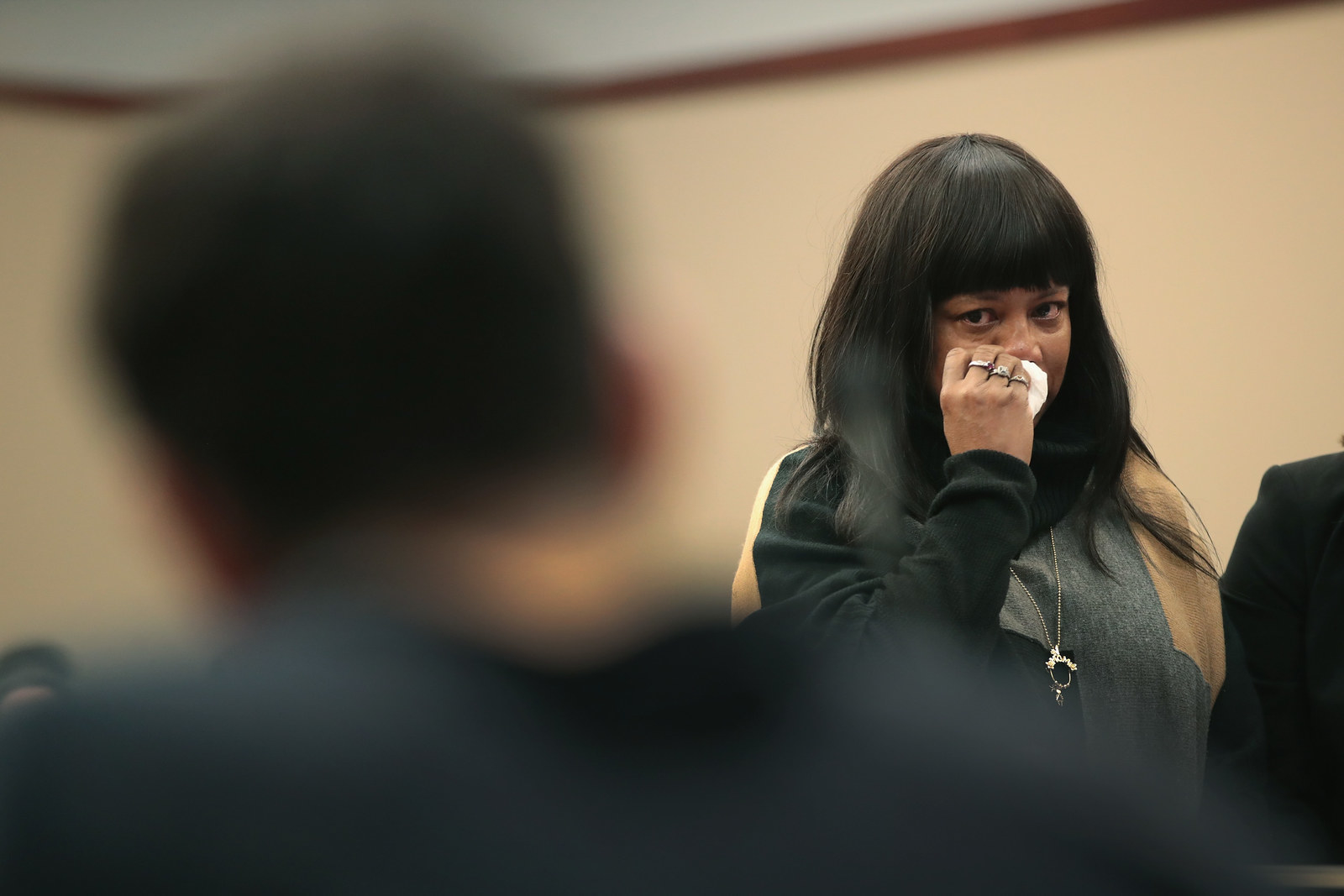 Annette Hill
"As your former patient, I trusted you, Larry. You sexually abused me."
Aly Raisman
"I will not rest until every last trace of your influence on this sport has been destroyed like the cancer it is."
Lyndsy Carr Gamet
"I was a carefree silly little girl until this happened and afterwards there was a cloud and the cloud has followed me into every relationship in my life, especially the most important ones."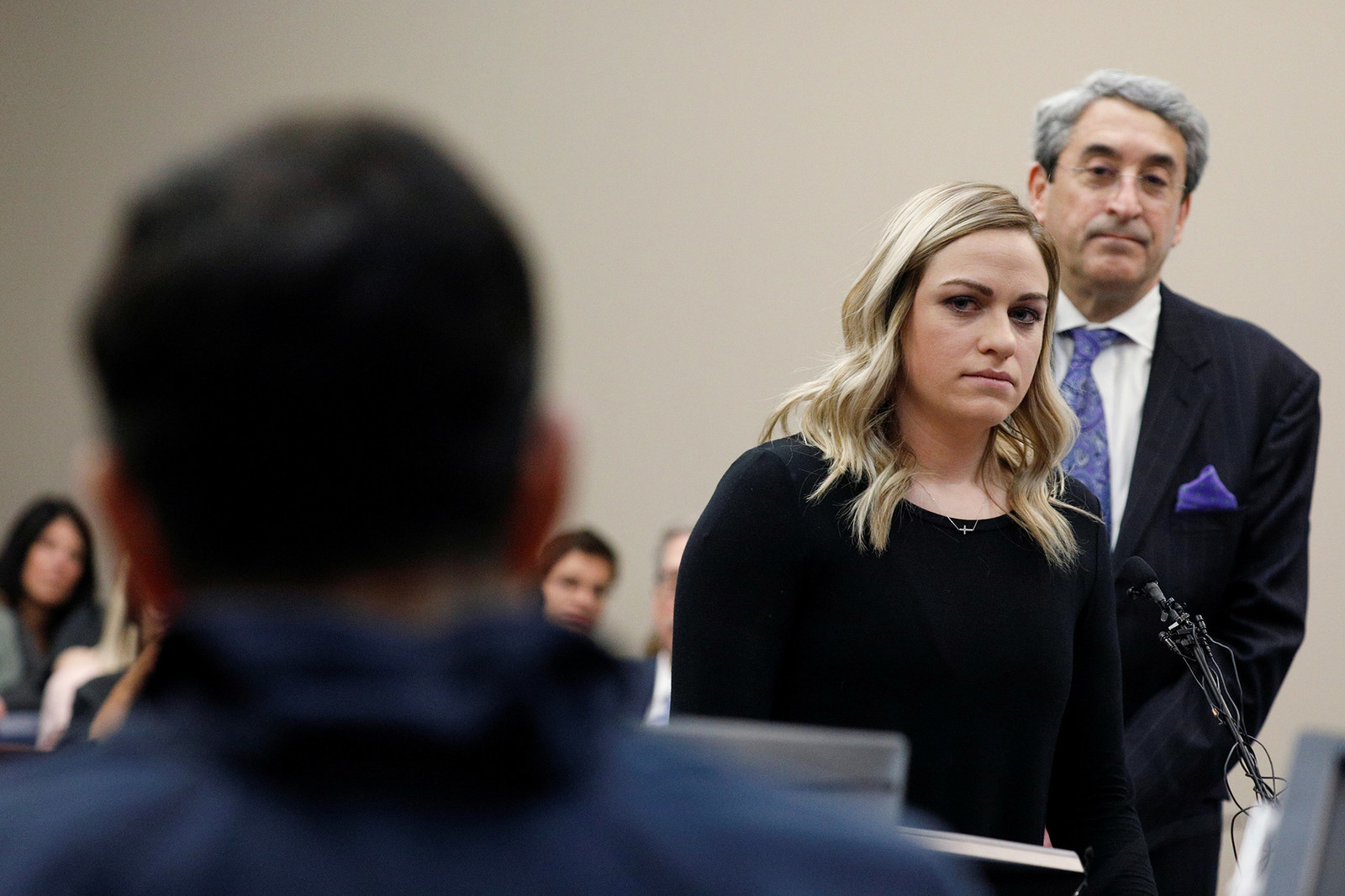 Taylor Cole
"This man has broken my world."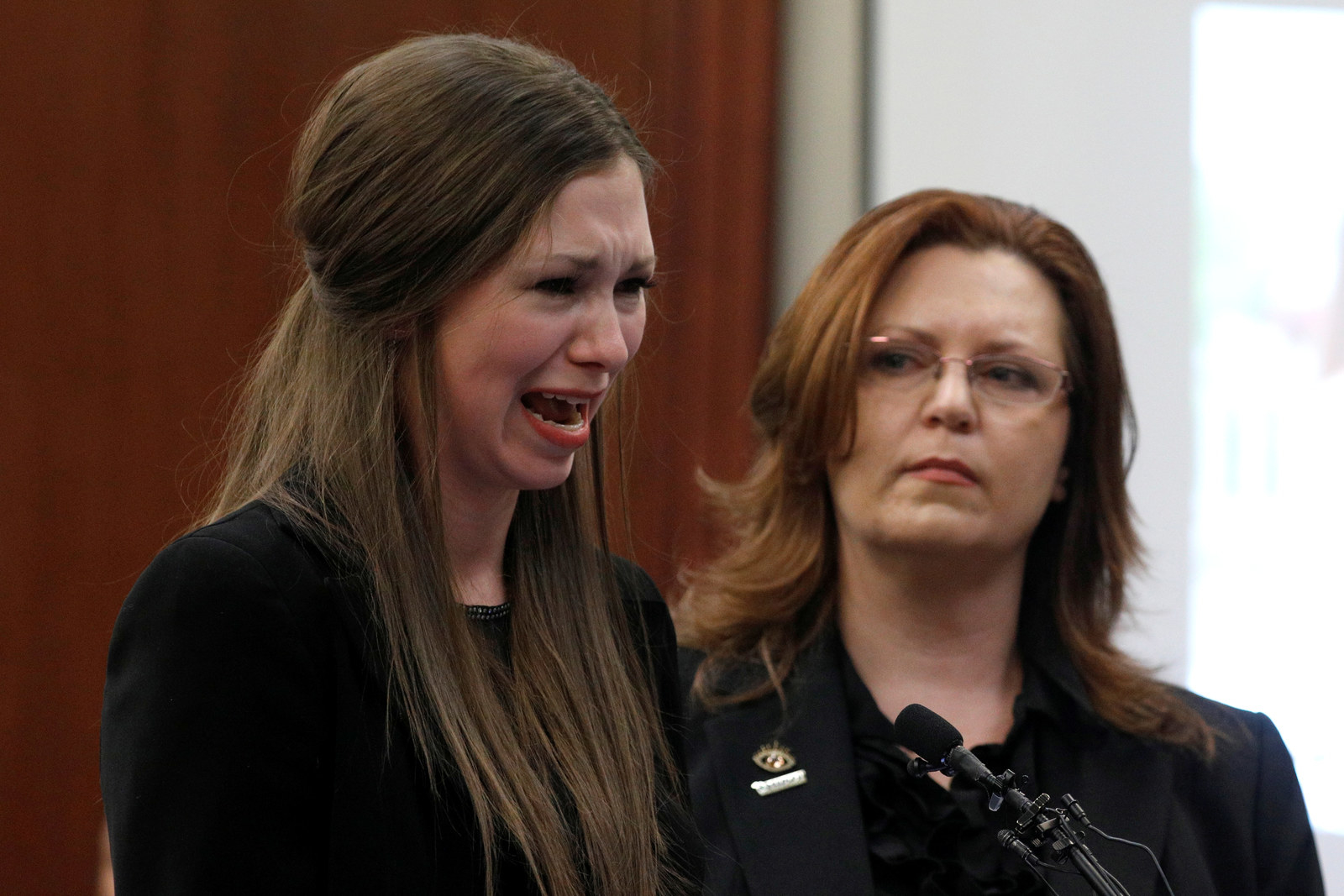 Jessica Smith
"I'm mortified that I didn't understand exactly what that meant at that time."
Arianna Guerrero
"I am only 16. I should not even know what an impact statement is. I shouldn't know what the inside of a courtroom looks like. You have a hard time looking at me now. But you didn't seem to have a problem when I was half naked on your table."
Nicole Reeb
"[Michigan State University's] response has compounded my pain. I am frustrated and outraged at the administration's inability to take responsibility for handing over children and girls to a predator for almost 20 years. I no longer bleed green."
Christine Harrison
"You knew what you were doing was wrong and you only asked for forgiveness because you got caught."
Jessica Tarrant
(recorded video)
"I wasn't even alive yet the first time he sexually assaulted someone and I was only one when he was first reported."
Brian Tarrant
(Jessica's father)
"I just want to say, Larry, you did nothing to defeat her."
Mary Fisher-Follmer
(on behalf of her two daughters, Katherine Payne and Maureen Payne)
"As you deteriorate in prison, I want you to remember you lost."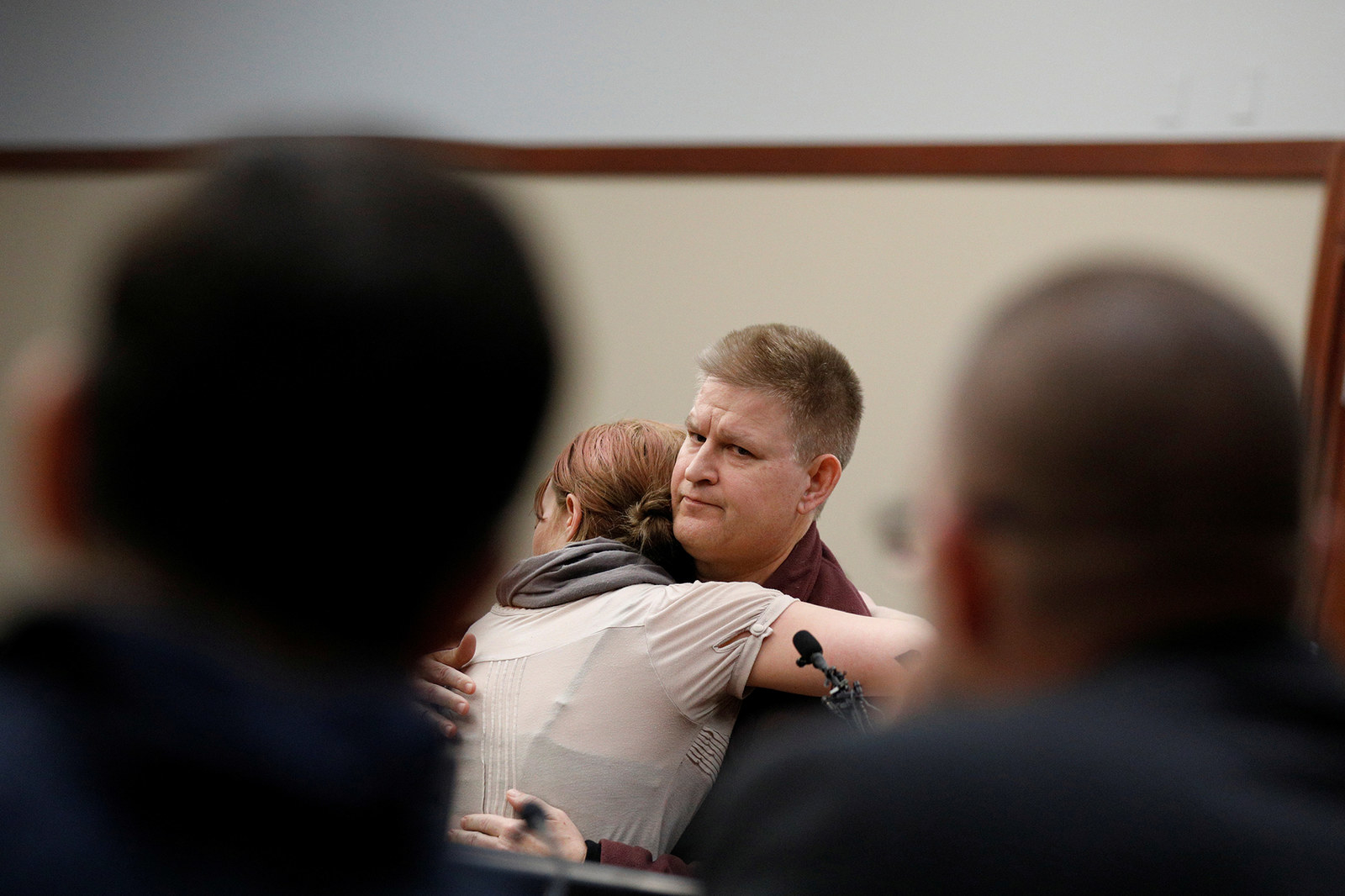 Katie Rasmussen
"No one did anything because no one believed me. They didn't understand how such a respectable doctor would do something like that. And I don't understand how a 14-year-old could make that up."
Madeline Johnson
"I realized the only way I could get him to stop was if I lied and told him pain was all gone."
Chelsea Zerfas
"I avoided going to practice when I knew I had to see him … I felt like I couldn't breathe and I'd tremble in fear."
Samantha Ursch
"I'm not pretending it didn't happen anymore. I'm just moving past it."
Kara Johnson
"The framed photos of patients on his wall told an incredible story of a doctor who could heal anyone."
Clasina Syrovy
"When girls came forward and told an adult the adults didn't listen. Why didn't they listen? What good is it to teach children to tell an adult if the grown-up doesn't listen, doesn't take action?"
Brad Johnson
(Kara and Madeline's father)
"Your story is dark, sinister, and pure evil."

William Michell
(Larissa's father)
"You sowed a destructive black seed in my daughter's innocent mind and body."
Amy Labadie
"Come hell or high water we'll take every last one of you down that could have stopped this monster."
Ashley Yost
"That's something a 25-year-old shouldn't have to do...sleep in their parents' bed because they're afraid of a monster."
Marie Anderson
"While his fingers were inside of me, he would apply pressure to the outside of my lower abdomen and massage the inside of my vaginal area."
Kassie Powell
"You hid for years behind Olympic rings and a Spartan [Michigan State University's mascot] head, but now there is nowhere left for you to hide."
Doug Powell
(Kassie's father)
"I want you to fear and cry, and no one to listen. I want you to remain alive for your eternal life in those [prison] walls."
Megan Ginter
"I am done being ashamed of something that was out of my control."
Katherine Gordon
"Sexual assault is distant until you realize each girl in the news is a broken mirror."
Katelynne Hall
"What if someone would have taken the abuse seriously?"
Anya Gillengarten
"I thought the things that Larry Nassar did to me would send me to Hell."
Amanda McGeachie
"MSU has failed to represent us; failed to respect us; failed to take accountability for our safety. After being a proud Spartum alum … I now feel ashamed to have represented a school who will not take accountability."
Lindsay Woolever
"You were in the best position to help people but you chose to do the opposite."
Hannah Morrow
"Life's handed me lemons, and you'd best believe that I am well prepared to make lemonade."
Jordyn Wieber
"Even though I am a victim, I won't live my life as one. I am an Olympian."
Alexis Alvarado
"I was only a child when this abuse started. I didn't know what he was doing was wrong."
Morgan McCaul
"You violated the very principle of your calling: Do no harm."
Trinea Gonczar
"It's time for me to stand up for these little girls and not stand behind you anymore. Goodbye, Larry. May god bless your dark broken soul."
Larissa Michell Boyce
"Today is a new day. Today I am claiming my freedom from you. Today I am breaking free from the chains you put me in 20 years ago. Today I am finally free. I am standing here reclaiming the voice that you stole from me. I am reclaiming my confidence. I am reclaiming the power you took from me. I am reclaiming Larissa Michell, that innocent girl you abused. I am no longer that little girl. I am taking her back, I have the control now."
Bayle Pickel
"How could you do something so horrible to an innocent young girl?"
Adam Boyce
(Larissa's husband)
"It was and still is very real for us."
Bailey Lorencen
"While my mind heals and filters out the evil sickness that you unwillingly bestowed upon my body your mind will get darker and darker and you will hate yourself almost as much as everyone hates you in this room right now."
Valerie Webb
"To all my sisters, we need to stand, fight back and not rest until this mess is up mopped up; each and every crumb."
Whitney Mergens
"All I want is for this darkness to go away. I don't want to look in the mirror and have to convince myself that I'm okay. I want to stand there and see a strong woman other than a damaged one. Standing here today I know the light is near."
Marta Stern
"I will no longer carry the weight of what you did to me so long ago. The burden is yours."
Melody Posthuma-Vanderveen
"We need to call out the deeper issue at hand. We live in a society where action is not taken when it's most needed."
Emma Ann Miller
"[Michigan State University] is still sending bills to my mom for appointments where I was sexually assaulted."
Amanda Smith
"I will not stop speaking until I am heard, until we are heard, until things are changed."
Taylor Livingston
"Everyone who continued to allow this man, knowing full well what he was doing, is to blame."
Lindsey Lemke
"Larry, I hope you … and all others realize you've pissed off the wrong army of women."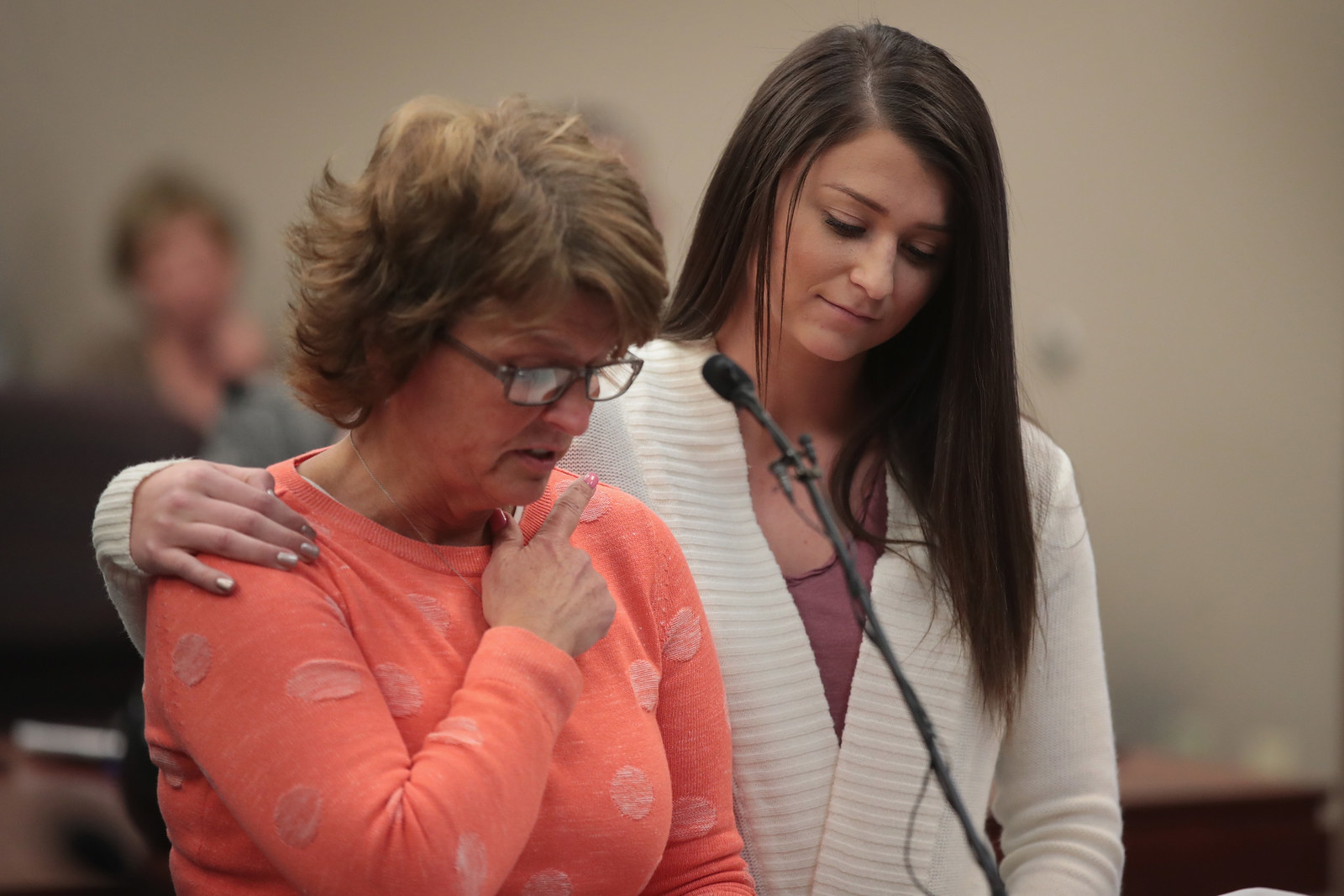 Christy Lemke-Akeo
(mother of gymnast Lindsey Lemke)
"These girls had no idea this wasn't a medical procedure."
Krista Wakeman
"You're a sick man, Larry. I hope you rot in prison because that's where you belong."
Paula Daniels
(on behalf of daughter Samantha Daniels)
"When you lay down to sleep at night I want you to see every little girl's face that you've abused. Hundreds of girls Larry, innocent girls who trusted you — and know these little girls are all grown-up now and I pray that they haunt you every single day."
Alliree Gingerich (statement read on her behalf)
"Not one day goes by where I don't replay the abuse my head."
Megan Farnsworth
(statement read on her behalf)
"He took away something I can't get back. He took it 18 years ago when he did his procedures, and again when I was adult and learned what he had been doing."
Kourtney Weidner
(statement read on her behalf)
"Through these years I've experienced increase in anxiety and stress."
Charla Burill
(statement read on her behalf)
"You were the doctor who would give me a hug, who seemed to understand."
Lauren Michalak
(statement read on her behalf)
"It makes me feel disgusted that a man that was so respected in the community could take advantage of a girl who was only in 8th grade."
Sherry Bradley
(mother of Vanasia Bradley)
"I am sick to my stomach with disgust and betrayal."
Presley Allison
"I was abused while my own mother was in the room."
Kamerin Moore
"You molested a little girl who had just lost her father … you used my father's death as another opportunity to manipulate the trust I put in you."
Catherine Hannum
"What he did to me ... is disgusting, vile, and wrong. I am going to find my sense of self again and it starts with this letter."
Jessica Chedler Rodriguez
"USA Gymnastics should be held accountable for each and every one of these acts of abuse they allowed to happen."
Taryn Look
"I was still a child ... . I wanted to end my life."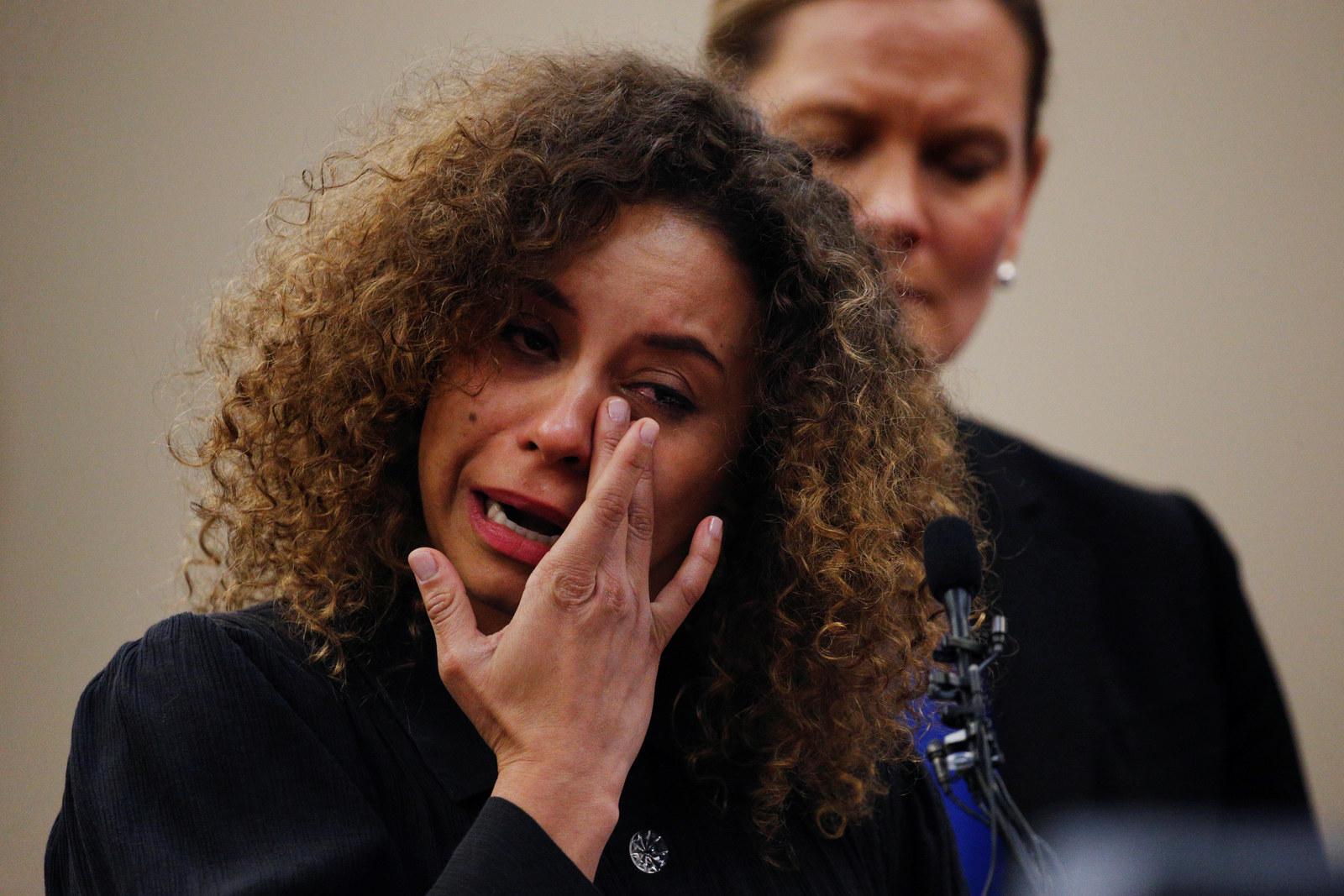 Mattie Larson
"I was at the height of my career at 19 and the Olympics were just a year away and I just couldn't take any more of the abuse. I was broken. Larry, my coaches, and USA Gymnastics turned the sport I fell in love with as a kid to my personal living hell."
Whitney Burns
"As this man's hands were touching places I had never let any man touch, I told myself I could make it one more second without the anger exploding inside me. 'One more second, Whitney, you can make it one more second.'"
Isabell Hutchins
(statement read on her behalf)
"I couldn't accept the fact that it happened to me and I was in denial for a long time."
Natalie Woodland
"I am strong, and I am beautiful, and I am bold, and no one, especially not you can take that away from me … While standing up here I'm finally realizing that I'm not alone."
Jillian Swinehart
"You have to be the most sick and twisted person ever to do that to young girls."
Anne Swinehart
(Jillian's mother)
"To think, I let this happen to my child while I was sitting right there."
Alison Chauvette
"He was in no way treating my body. He was, however using his position, manipulating me as a person changing the person I was, preying on me, a young girl, to fulfil his sick fantasies."
Anna Dayton
"You were supposed to be the good guy. Instead you used your power and your authority to take advantage of me, to take away my trust, and strip me of my innocence."
Olivia Venuto
(statement read on her behalf)
"I know that we will overcome this."
Sarah (no last name provided)
"By coming forward, we victims of Larry Nassar can help see that justice is served."
Kristen Thelen
"In that moment of terror and confusion, I completely froze."
Alexandra Romano
(statement read by her sister Danielle Romano)
"The pain is just beginning for you. You disgust me and everyone else in this world and like many other girls said, today is the last day you are anything to me. You are a sad excuse for a human being and from now on you're dead to us."
Jessica Howard
(statement read on her behalf)
"My mother blames herself."
Arianna Castillo
"He told me I had to go through pain in order to be successful in the sport."
Selena Brennan
"Today is your time to face me. I want you to continue to look at me while I speak because that is the attention I deserve … I want you to know you have not defeated me."
Kaylee McDowell
"My body is scarred by you … You covered me with your illness and I will be contaminated by you for the rest of my life."
Emily Morales
"He would rub one hand up and down my leg and butt as the other ungloved hand penetrated me … He talked about how my muscles were so tight."
Abigail Mealy
"The final level of your horrible pyramid of lies is when I had to lie on a table in your basement next to your lit fireplace and your children's toys surrounding me while you 'treated' me for my back problems."
Ashley Bremer
"He was only acting as my friend to gain my trust."
Brooke Hylek
"All I ever wanted to do was feel better and go back to the sport I loved without any pain."
Abigayle Bergeron
"I was a victim of Larry Nassar but I will not let that define me."
Emily Meinke
"My initial gut reaction was to question the technique … I couldn't help but wonder how inserting his bare fingers in my vagina was supposed to make my pain disappear. Since I hadn't even had my period yet I assumed it was my vagina but I really didn't know for sure."
Morgan Valley
(statement read by her mother, Dawn Valley)
"This so-called doctor took advantage of my pain and my innocence. "
Marty Valley
(father of Morgan Valley)
"We're overcome by anger and guilt for not protecting our beautiful, precious daughter. As difficult as it is for us as parents, we know it's nothing compared to what these young women are going through."
Christina Barba
"We know that a single candle can light a dark room. Imagine what all these flames can do. We will not live in darkness. We will burn brightly. To all the abuses and predators and harassers and enablers, we will burn your pedestals and hiding places to the ground. All your darkest secrets will be brought to light. We are strong and will not let you snuff out our light. We will burn brightly and not with hate but with hope."
Makayla Thrush
"Nobody should ever have to question their doctor, especially one who was the doctor for the US Olympic team."
Sterling Riethman
"Larry did not violate Jane Doe. He did not sexually assault Jane Doe … he violated real girls and real women. Well, those little girls are here today and we said it before and we'll say it again, time's up. The truth will come out."
Kaylee Lorincz
"You made a critical mistake. You underestimated the mind, power, and will of your victims, these accomplished athletes."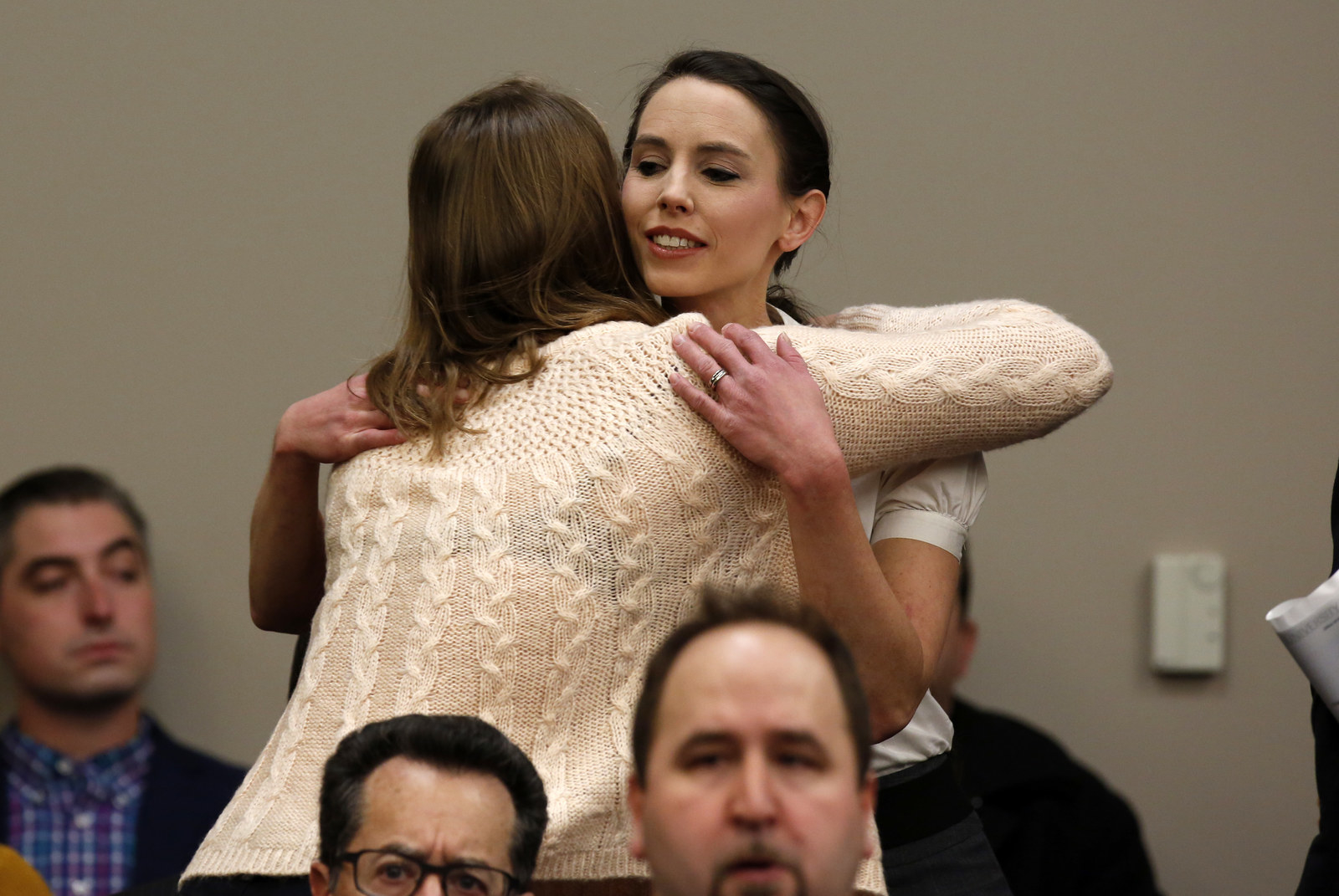 Rachael Denhollander
(Her testimony to the IndyStar began the legal case)
"I can call what you did evil and wicked because it was … I can call it evil because I know what goodness is. And this is why I pity you." ●
CORRECTION
The names of Melissa Imrie, Vanasia Bradley, and Brian Tarrant were misspelled in a previous version of this post.