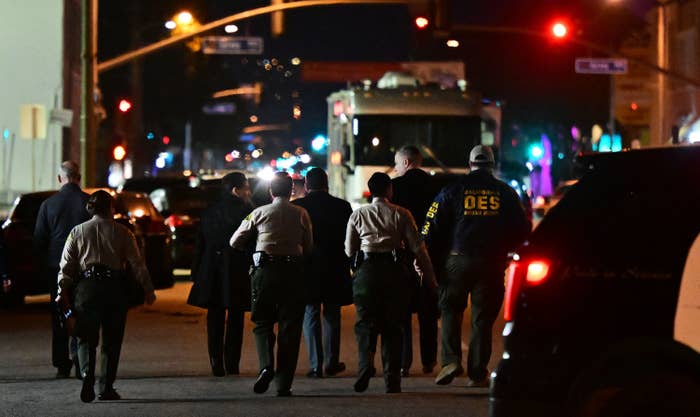 At least 11 people were killed and 9 more injured in a shooting at a ballroom dance venue Saturday night in Monterey Park, California.
Capt. Andrew Meyer of the Los Angeles County Sheriff's Department said in a press conference Saturday night that officers arrived at the scene of Star Ballroom Dance Studio at 10:22 p.m.
"We have 10 that are deceased at the scene," Meyer said, adding that at least 10 people had been taken to hospital with injuries that ranged from stable to critical.
On Monday, USC + LAC Medical Center announced that one of the four patients it was treating for gunshot wounds had "succumbed to their extensive injuries," increasing the death toll to 11.
One other patient has serious injuries and the other two are recovering, the hospital said.
The suspect, identified as 72-year-old Huu Can Tran, fled the scene and was found dead hours later in the city of Torrance, about 30 miles away, authorities said Sunday night.
Monterey Park has a population of about 60,000 and is more than 65% Asian, according to 2020 data from the city's website. Earlier on Saturday, it hosted a Lunar New Year celebration, which wrapped up around 9 p.m. Thousands of people had turned out to the street fair for food, entertainment, cultural activities, and shopping. The festival was supposed to continue on Sunday, but it was canceled because the area around the dance venue remained an active crime scene.
About 30 minutes after the shooting in Monterey Park, the armed suspect entered a second dance studio in the neighboring city of Alhambra, authorities said. People inside disarmed him, and he then fled that scene. No one was injured, and the gun was left at the scene.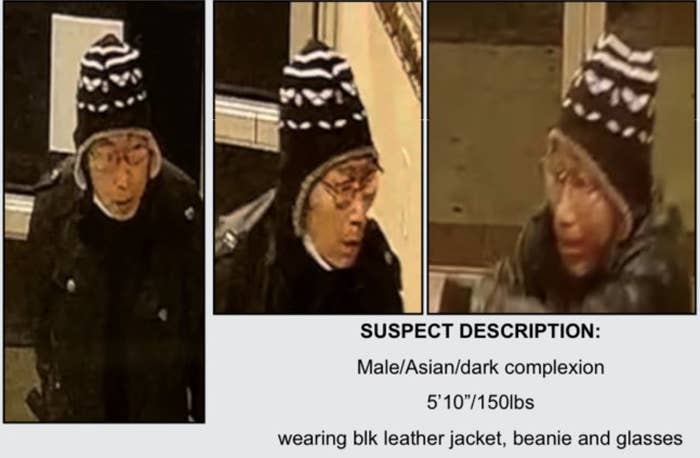 Immediately after the shooting, Los Angeles County Sheriff Robert Luna identified the suspect only as an Asian man, and a manhunt continued for hours. Luna released photos of the suspect Sunday morning and described him as "armed and dangerous."
The victims who were pronounced dead at the dance venue included five men and five women. Their names have not yet been released. As of Sunday evening, seven of the injured victims remained in hospitals.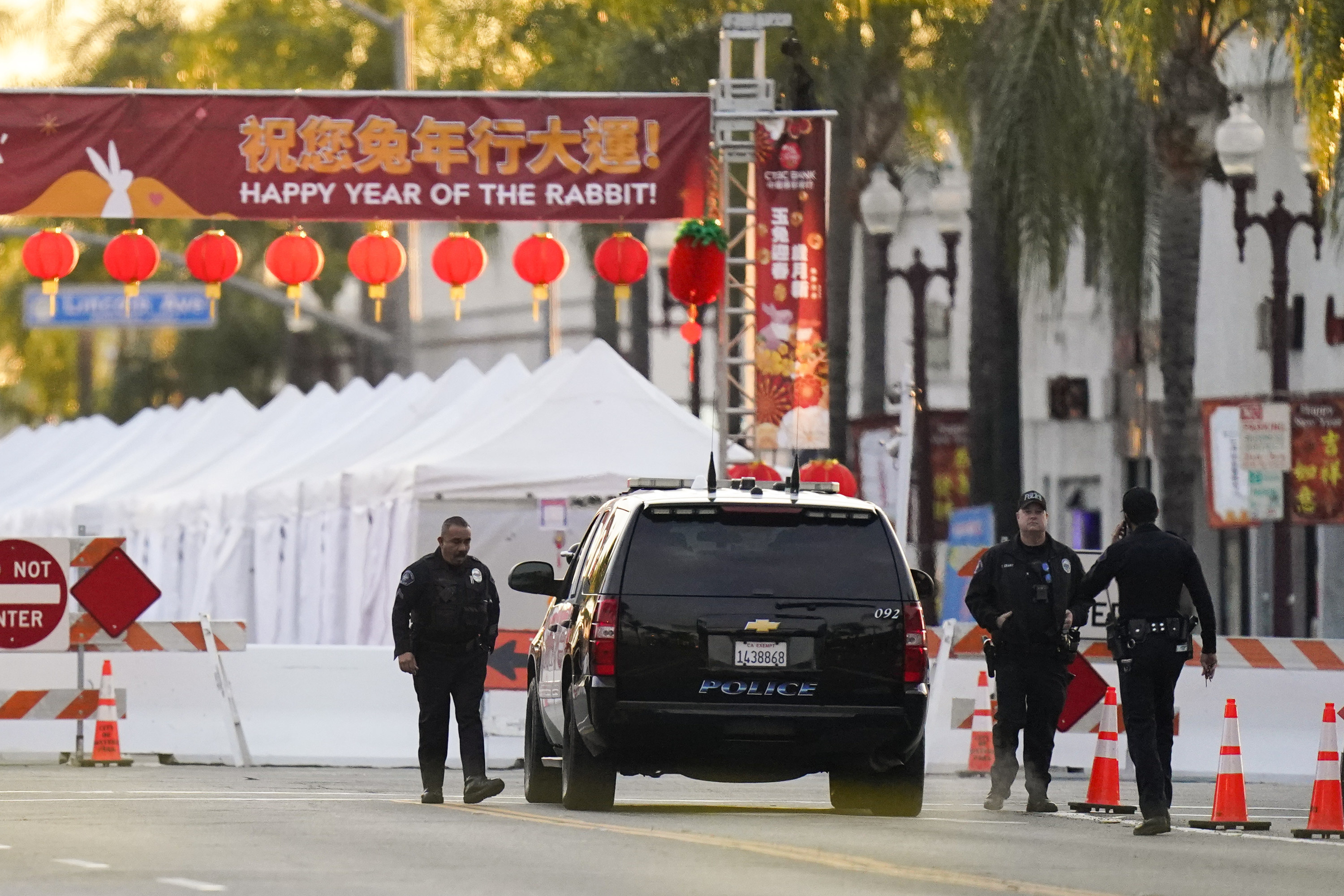 Authorities told local law enforcement and the public that the suspect may have fled in a white van, and Torrance police spotted one matching its description around 10:20 a.m., Luna said. They pulled him over in the parking lot of a shopping center, and once the van stopped, they heard a single gunshot, Luna said.
By midday Sunday, the van was surrounded by law enforcement, aerial footage from ABC7 showed. Tactical units and a bomb squad responded, and footage early Sunday afternoon showed officers entering and pulling out a body. Luna confirmed Sunday night that it was the suspect, who he said died of a self-inflicted gunshot wound. A handgun was found inside the van, as well as several piece of evidence connecting the man to both the Monterey Park and Alhambra scenes, Luna said.
The motive of the shooting remains unclear, and authorities were investigating whether it was a hate crime or whether the shooter was targeting someone at the dance venue.
"We don't know the answer to that. It may or may not be," Luna said Sunday morning when a reporter asked if the shooting was a hate crime. "Everything is on the table."
Star Dance has for years offered dance classes and hosted events. A 2016 story in the Pasadena Star-News described the sense of community at the studio, where many of the instructors and students were immigrants.
"I want to provide an active place for the Asian community of Monterey Park to help prolong their life and improve their health," owner Ming Wei Ma said at the time. "Having a place where people from all over the world can come together and communicate through dance is how I can help."
Luna added that authorities did not believe there was any threat to other Lunar New Year events in the LA area. Police presence was increased throughout the community as a precaution.
Some local events, however, were canceled. The University of Southern California Pacific Asian Museum said its Lunar New Year Festival would not take place, out of respect to the Monterey Park victims and as a precautionary measure.
"All of us at USC PAM are heartbroken to hear about the horrific violence that happened in our home in the San Gabriel Valley," USC Pacific Asia Museum Director Bethany Montagano said in a statement. "Our hearts mourn with the victims' families and our community members at this time."
In a statment, President Joe Biden said he had authorized full federal support to local investigators. He added he and first lady Jill Biden were praying for victims and their families.
"Even as we continue searching for answers about this attack, we know how deeply this attack has impacted the AAPI community," he said. "Monterey Park is home to one of the largest AAPI communities in America, many of whom were celebrating the Lunar New Year along with loved ones and friends this weekend."
California Gov. Gavin Newsom also said he's monitoring the situation.
"Monterey Park should have had a night of joyful celebration of the Lunar New Year," he said. "Instead, they were the victims of a horrific and heartless act of gun violence."
Stop AAPI Hate released a statement calling the incident "devastating beyound words" and calling for gun control.
"Our community has faced so much tragedy and truama over the last several years," the statement read. "This tremendous act of violence, on one of the most important days of the year for many Asian Americans, at a place where Asian American families come to gather and celebrate, is sending shockwaves through our community."
The American Public Health Association says gun violence in the US is a public health crisis. It is a leading cause of premature death in the country, responsible for more than 38,000 deaths annually. As of Jan. 22, at least 1,115 people have died from gun violence this year, and another 1,452 have died by suicide, according to data from the Gun Violence Archive.