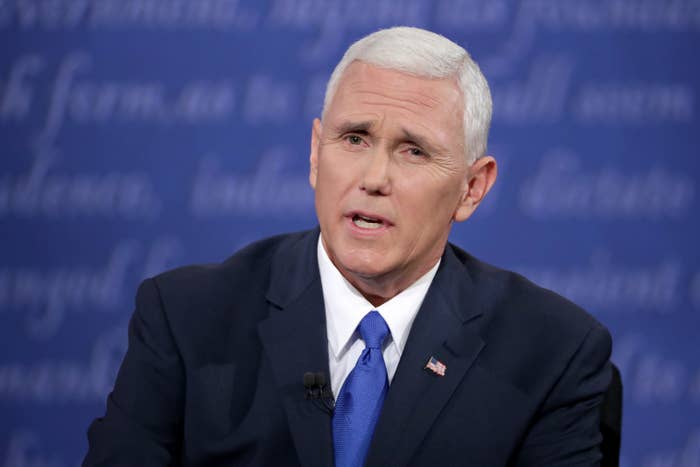 Republican vice presidential nominee Mike Pence dismissed reports that he is considering dropping out of the race saying the nomination is "the greatest honor of my life."

"It's absolutely false to suggest at any point in time we considered dropping off this
ticket," Pence told CNN Monday morning.

Before the second presidential debate, Pence said he cannot condone or defend Trump's 2005 remarks insinuating that he sexually assaulted women. He said that he believes Trump "moved on from [the] controversy," at Sunday's debate.

"I urged him to show his heart to the American people on Sunday night," Pence said on Fox & Friends Monday.
"I think he's done that. My hope is that people across the country, including elected officials, believe in redemption as much as I do, believe in second chances as a much I do. Here's someone in an 11-year-old video who made comments that he regrets and has apologized for."

In both interviews Monday, Pence said debate moderator Martha Raddatz mischaracterized the question he was asked about Syria during the vice presidential debate.
"The question I was asked had to do with the humanitarian crisis in Aleppo," Pence said on Fox & Friends. "Donald Trump and my position is that we need to establish safe zones, we need to secure those zones and if necessary use military force to allow the hundreds of thousands of people trapped in Aleppo, including a hundred thousand children, to be able to escape. Last night Martha Raddatz conflated those into a larger question about Russian provocation, Russian aggression and so I didn't begrudge him at all saying we haven't discussed this."

Pence concluded his interview on CNN by saying he is "honored to stand with" Trump, adding that he plans to attend his scheduled campaign event in North Carolina Monday afternoon.