Republican vice presidential nominee Mike Pence toured on Tuesday the site of the Hillsborough Republican headquarters in North Carolina, which was firebombed and vandalized over the weekend, calling the incident an "act of political terrorism."
"An attack on our political system is an attack on us all," Pence said at a press conference, adding that those responsible for the attack will be brought to justice.
A flammable liquid was tossed through the front window of the office Saturday night, setting the interior on fire. The vandals also spray painted a building next door with a swastika and the words "Nazi Republicans get out of town or else."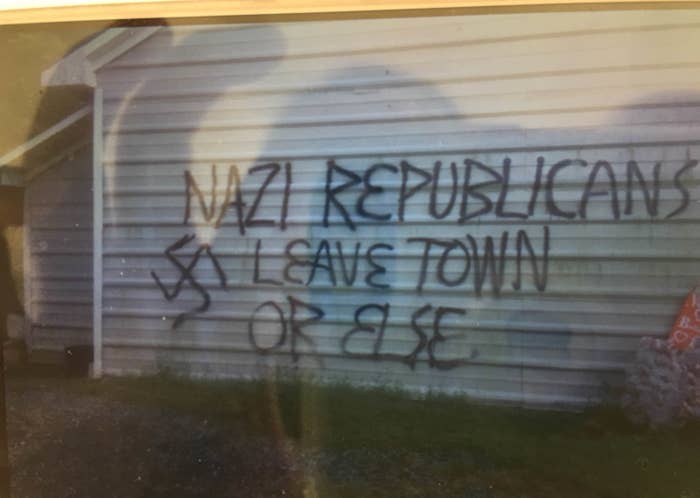 "Everything's gone," North Carolina Republican Party spokesperson Emily Weeks told BuzzFeed News on Tuesday. "The bomb was thrown through the front window and it landed under or right beside a couch. Everything is completely gone."

No one was injured but the interior of the office was severely damaged.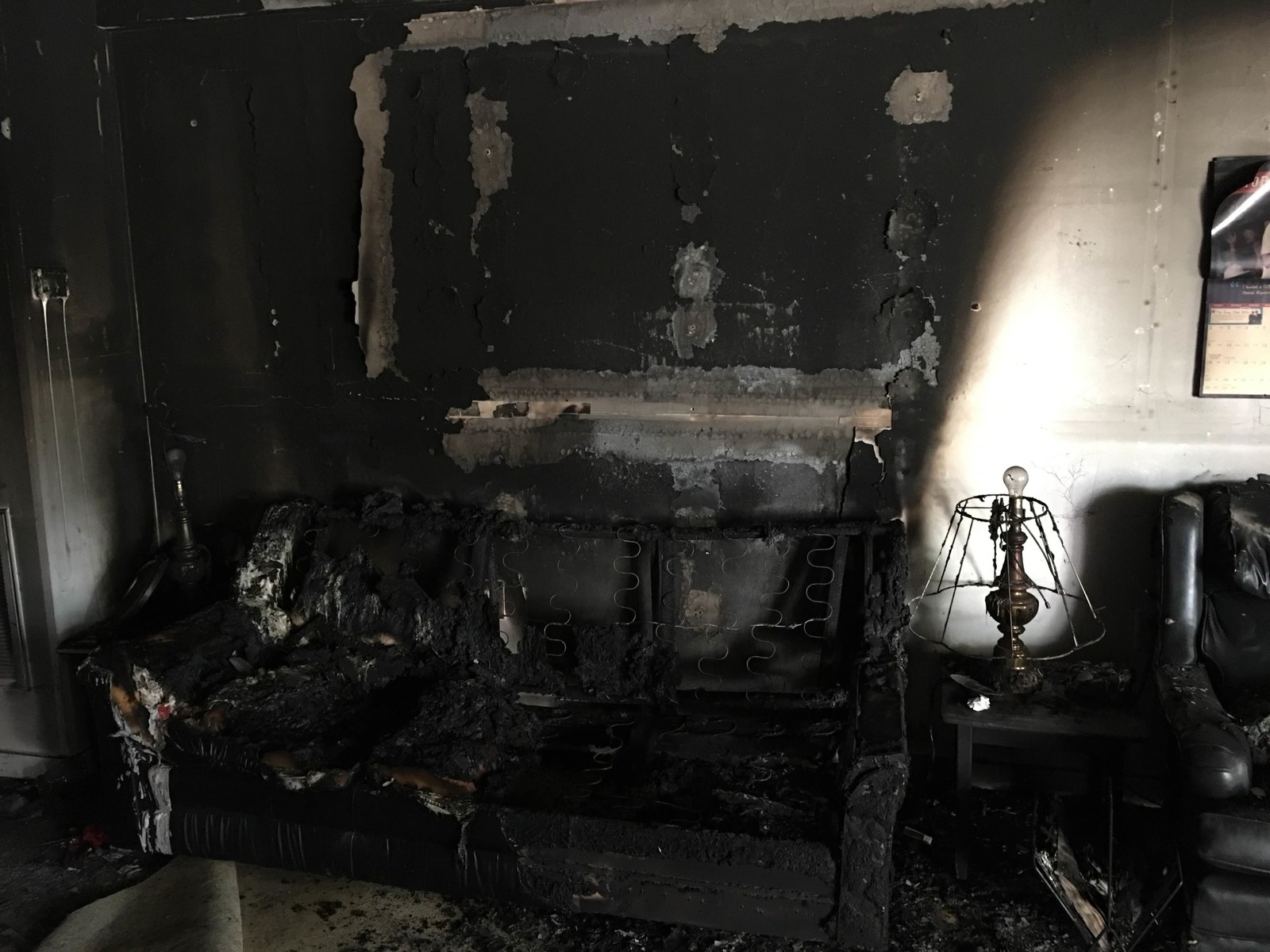 Pence said he was thankful there was no loss of life considering GOP staffers often stay in that office late into the night.
Weeks confirmed that GOP staff were back at work — despite the office being inoperable. Weeks said people have set up on the porch and in the parking lot "to put back together what they lost," including the ability for people to come request absentee ballots and to view sample ballots.

"You see here today the resilience and courage of people that are determined to continue to carry forward in this political process," Pence said. "Strong, resolution and determined to make America great again."
The investigation is the "sole focus" of the Hillsborough police department and is ongoing, the police chief said in a statement.

"This case has been the sole focus of HPD investigators since it was reported Sunday morning," Chief Duane Hampton said in a statement. "We are conducting many interviews, following every lead, and utilizing numerous investigative techniques and tactics."
Hampton said the FBI has also collected evidence which has been sent to its lab to be processed.
Pence also criticized the press saying the firebombing has received very little national media attention.
"I can't help but feel that had this been the other way around, had it been an attack in this county on the other political party's county headquarters that the level of coverage and discussion would be significantly different," Pence said. "And I think most of the American people know that."