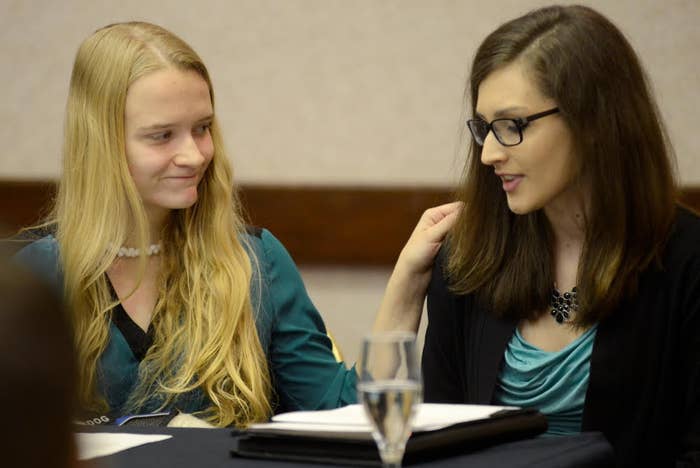 Four women sued Michigan State University on Wednesday for mishandling their sexual assault reports, according to a lawsuit first obtained by BuzzFeed News, saying the school's investigations dragged on for so long that they violated the federal gender equality law known as Title IX.
At the time of their assaults, plaintiffs Emily Kollaritsch, Shayna Gross, and two unidentified women claim federal guidelines recommended sexual assault investigations to last no more than 60 days. MSU's policy at the time, according to the lawsuit, said investigations should last no longer than 90 days.

Two of the women said the university didn't complete its investigation into their reported sexual assaults for months after those deadlines. The other two said the investigations took more than a year. The duration lead to devastating effects, the women said, such as failing grades and the fear of running into their alleged assailants on campus. One of the women eventually moved out of the campus dorms and back home. Another withdrew from the school.
"Because of what they did, our clients lost educational opportunities," the plaintiffs' lawyer, Alexander Zalkin, told BuzzFeed News. "Their grades went down, they all stopped going to social events — it had a real and profound effect on their college experience."
One of their alleged assailants was accused of sexually assaulting one of the women while he was under investigation for assaulting another of the women. After his school conviction was upheld in two appeals, the university hired a private lawyer to arbitrate the case, exonerating him. Another suspect transferred schools before an investigation was complete. A third was found not guilty by the school.
"They allowed a rapist to return to campus," one victim said. "I had trust in MSU, but now I've lost all trust."
The four women told BuzzFeed News they banded together and filed the lawsuit, in the Western District of Michigan, to hold the university accountable and help other survivors of sexual assault feel comfortable coming forward. Unless otherwise noted, all statements in this article are from the suit.
The women accuse the university, its president, and the vice president of student affairs, and Kappa Sigma fraternity of negligence, saying the investigations went beyond Title IX's guidelines requiring colleges to "respond promptly and effectively" to sexual violence.
"MSU does not comment on pending or potential litigation," a MSU spokesperson said in a statement. "Sexual misconduct in all of its form is an issue university leaders take very seriously. Over the past several years, MSU has taken significant steps to increase resources for survivors and revise policies to hear complaints in a timely and fair manner consistent with federal guidance."
Zalkin, who is also representing the three women who sued the University of California, Berkeley, in June for mishandling sexual assaults and violating Title IX, said MSU's "investigations were not prompt and they oftentimes strayed from their own policies and the requirements set by the Department of Education how to proceed with an investigation."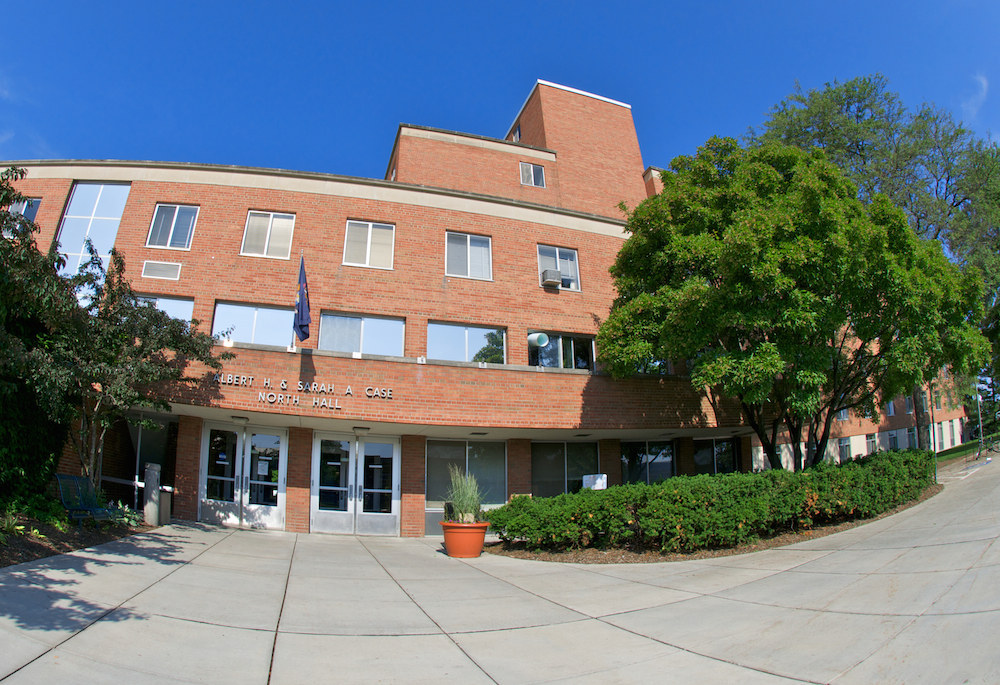 In September, the U.S. Department of Education's Office for Civil Rights concluded an investigation of two sexual violence complaints at MSU — though the department keeps the details confidential. (There are currently more than 100 colleges across the country that are under investigation by the OCR.)
The OCR investigation found that the university "operated noncompliant grievance procedures" and "failed to address complaints of sexual harassment and sexual violence in a prompt and equitable manner," which contributed to the school creating a sexually hostile environment for its students between 2009 and 2014. The plaintiffs reported sexual assaults occurred in 2012 and 2013.
The OCR issued recommendations for MSU on what the college needed to do to be in compliance with federal law. If the recommendations are not met, MSU could have federal funds revoked — something that has never happened to any university investigated by the Department of Education.

Zalkin, though, argued "there are no real consequences" that would prompt MSU to change. "With monetary damages" coming with a civil suit, Zalkin said, "there's a clear consequence. It could be substantial and the impetus for them to change."
Emily Kollaritsch is from Detroit. She's a student at MSU's public affairs and international relations program and wants to do social justice work. She reported being assaulted in Case Hall dormitory in January 2012.

Kollaritsch met with Amanda Garcia-Williams, the university's Title IX Coordinator at the time, to formally report her sexual assault.
She recalled being terrified of seeing her assailant around campus. "This was a living nightmare that I couldn't wake up from," she told BuzzFeed News. "Darkness surrounded everything — it put me in a depressed state of mind."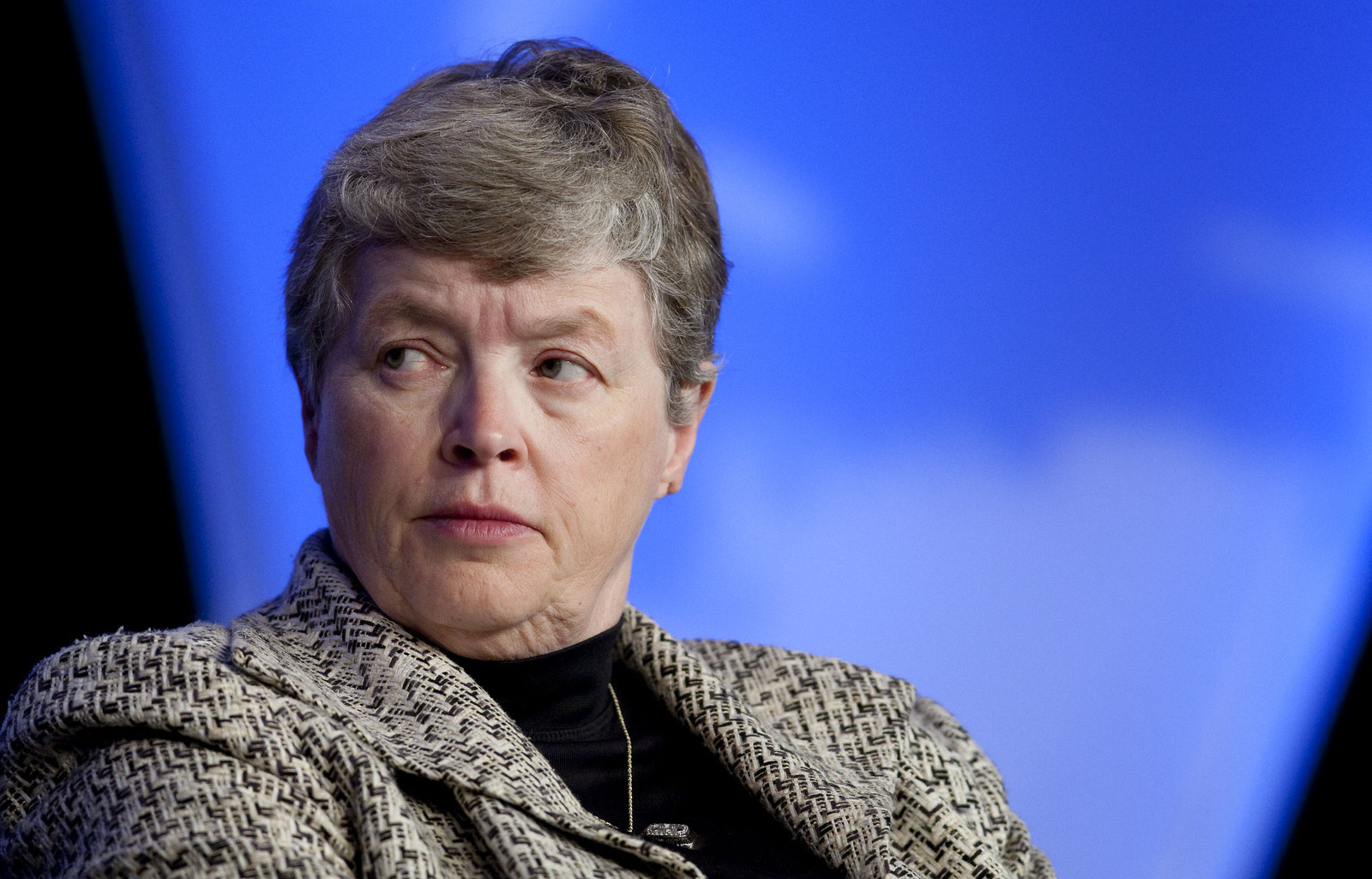 Kollaritsch asked MSU to change her aggressor's living accommodations and schedule — they lived in the same dorm building and were in the same classes. She said suffered panic attacks when she saw him on campus — she often slept in her friends' rooms to avoid seeing him — leading her to break down in tears. The university refused, saying she was the one who had to revise her schedule.
"I was moving through life trying to survive more than anything," she told BuzzFeed News.
By not providing alternate housing and class schedule options for the alleged assailant, the lawsuit said, the university ignored the requirements outlined in the federal Department of Education's 2011 Dear Colleague Letter, a guidance document providing universities with requirements they must follow to be in compliance with Title IX.
Kollaritsch's investigation report came back 200 days after her official complaint — 140 days longer than what the DOE considers reasonable and 80 days longer than MSU's policies at the time considered reasonable.
The school found the student guilty of violating MSU's general sexual harassment policy, but didn't detail which specific policies were violated, the suit said. "In other words," the lawsuit stated, he "was not explicitly found responsible for committing sexual assault."
The punishment "was less than a slap on the wrist."
As a result, he was put on probation — and told to write an essay.
"An essay? That's going to stop him from abusing people," Kollaritsch recalled thinking at the time. "[The punishment] was less than a slap on the wrist."
Then the accused student began retaliating by stalking her in person and harassing and intimidating, the lawsuit said. Kollaritsch told BuzzFeed News that he would brush up against her in the dining hall. University administrators, including Rick Shafer — the associate director of MSU student life — discouraged her from reporting the additional harassment, the suit added.
Kollaritsch did file a complaint with Garcia-Williams — who, the suit said, responded by telling her that there's a difference between retaliation and just seeing her assailant on campus. She suggested Kollaritsch seek help from mental health services on campus.
Kollaritsch then turned to authorities outside the school. In March 2013, she was granted a personal protection order from the East Lansing District Court.
A few months later, frustrated with the university and fearing her safety, Kollaritsch withdrew from MSU.
"I'm trying to survive every day," she said.
Shayna Gross is from a small town in Michigan and is pursuing a degree in advertising. MSU awarded her a scholarship that made the college affordable for her.
While Kollaritsch was arguing about her safety with university administrators, her assailant reportedly sexually assaulted Gross, according to the lawsuit.
Gross said the assault happened in February 2013 — though she did not report it until a year later.
Gross and the student were acquaintances, and she agreed to drink with him one night at his fraternity house. During the night, Gross said, her memories became fuzzy and she could only remember parts of the evening. The next day, the suit said, the man told her they had sex three times — once at his fraternity and once in each of their dorm rooms in Case Hall — something Gross said she didn't recall.
She sought counseling services from MSU's sexual assault center. At first, she told BuzzFeed News, she was told she would be put on a waiting list because there weren't enough counselors to accommodate her. Within a few days a counselor became available.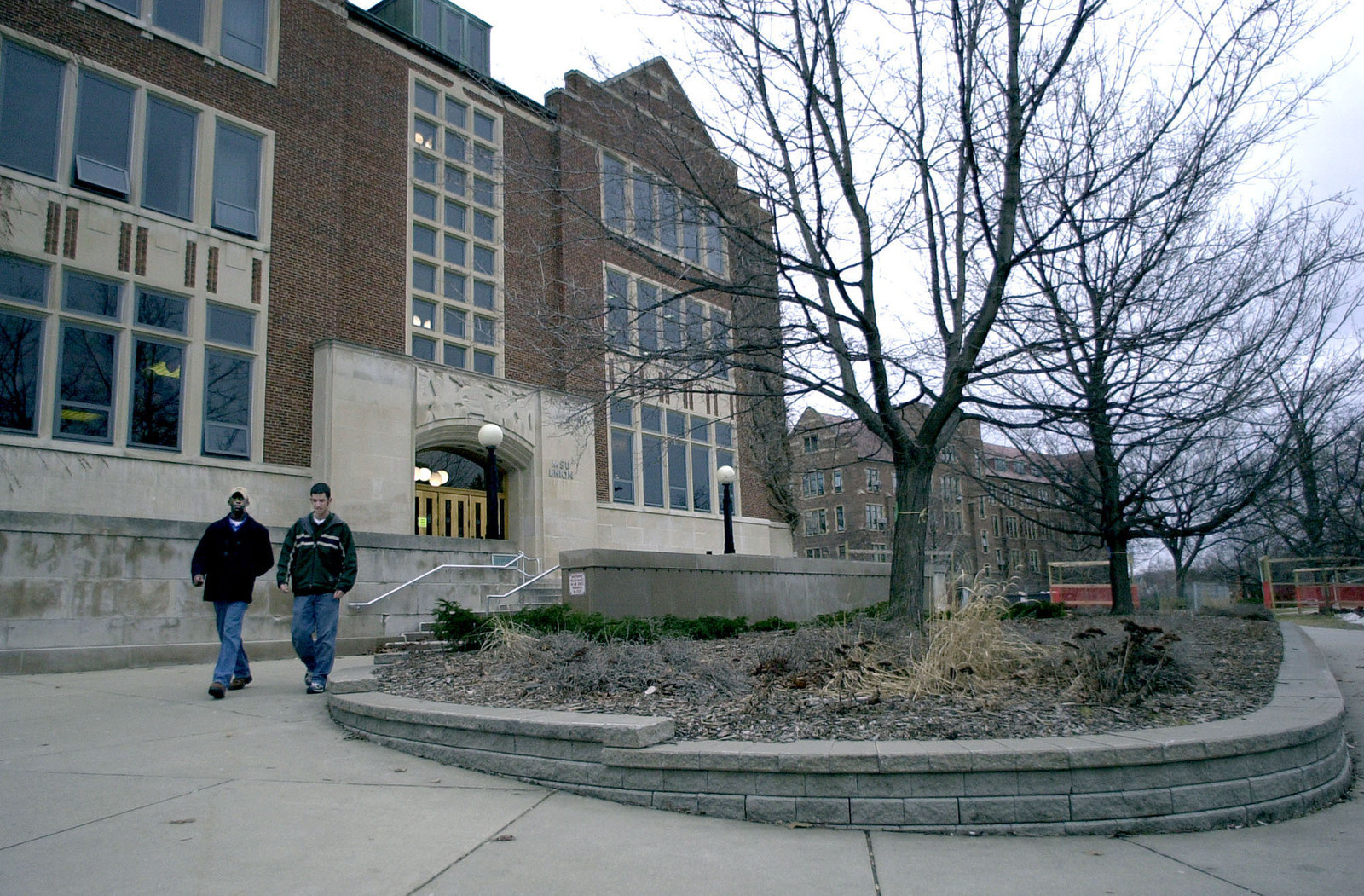 Gross said she realized she suffered from PTSD and the counselor suggested she report to the Title IX coordinator. She did, in February 2014, and Gross said Garcia-Williams told her the investigation would be completed within 90 days — in line with school policy at the time.
"I was worried my case would be forgotten or put on the back burner," she told BuzzFeed News.
In the meantime, Gross said, she was worried she'd bump into her assailant on campus — so she stayed in her room as much as she could. Even going to class became difficult. The smallest thing, such as an email alert or a phone call related to the investigation, could trigger a panic attack, she told BuzzFeed News.
The investigation concluded on Oct. 14, 2014, eight months after her official complaint. The man was found guilty of sexually assaulting Gross. Four months later, at a February 2015 disciplinary hearing, he was expelled. But he was allowed to appeal the sentence — twice — while remaining in school.
Both appeals upheld the expulsion. Then, in March 2015 — more than 13 months after Gross filed her initial report — Denise Maybank, the vice president for student affairs, hired an outside law firm to reinvestigate the incident. The student remained on campus, the suit said.
The law firm concluded that the sex was consensual, and the student's expulsion was rescinded. Gross appealed and was denied.
"It put me in a new place," she said. "I felt victim-blamed."
Gross is also suing for negligence, saying that the university had a duty to provide reasonable supervision of her assailant, as they knew he was dangerous.
Another plaintiff, who asked to remain anonymous, did not know her assailant, they met the night of the assault.
She was assaulted on Halloween night in 2013 in a dorm room. She said she didn't know him but was scared because he knew where she lived. Details of her assault are spare in the lawsuit, and the woman declined to share them.
"I was constantly looking over my shoulder," she said. "I didn't feel very safe at all."
"When you're expecting something to be done and it's not, it's like your feelings aren't important to them."
The woman went to Sparrow Clinton Hospital to have a sexual assault examination. She also formally filed a complaint with Garcia-Williams. The woman said she stayed on top of the investigation, calling and emailing Garcia-Williams for updates. In December 2015, Garcia-Williams informed her that there was insufficient evidence to find that the man had violated MSU's sexual harassment policy.
During the investigation, the man who allegedly assaulted her dropped out of school — a fact she believes contributed to the duration of the probe.
"When you're expecting something to be done and it's not, it's like your feelings aren't important to them," she said.
The woman said she spent more time on pressuring the school for updates than on school. Her mother stepped in to try and force progress. Her grades suffered and she began skipping class. The weight of the investigation became so overwhelming that she has since moved back home and commutes 30 minutes each way.
As a result, the student told BuzzFeed News she's lost a lot of friends — many of whom were not very supportive of her. She doesn't go out much and mainly sticks to her schoolwork and job.
The fourth plaintiff, who also asked to remain anonymous, also disassociated herself from the MSU community after her assault. She was on the rugby team her freshman year, but never returned. She mostly stayed in her dorm building, where she said she felt safe. She's now a senior.
The woman picked MSU because of its proximity to where she grew up. Her mother got sick during her senior year of high school, and MSU offered an easy commute — and substantial financial aid.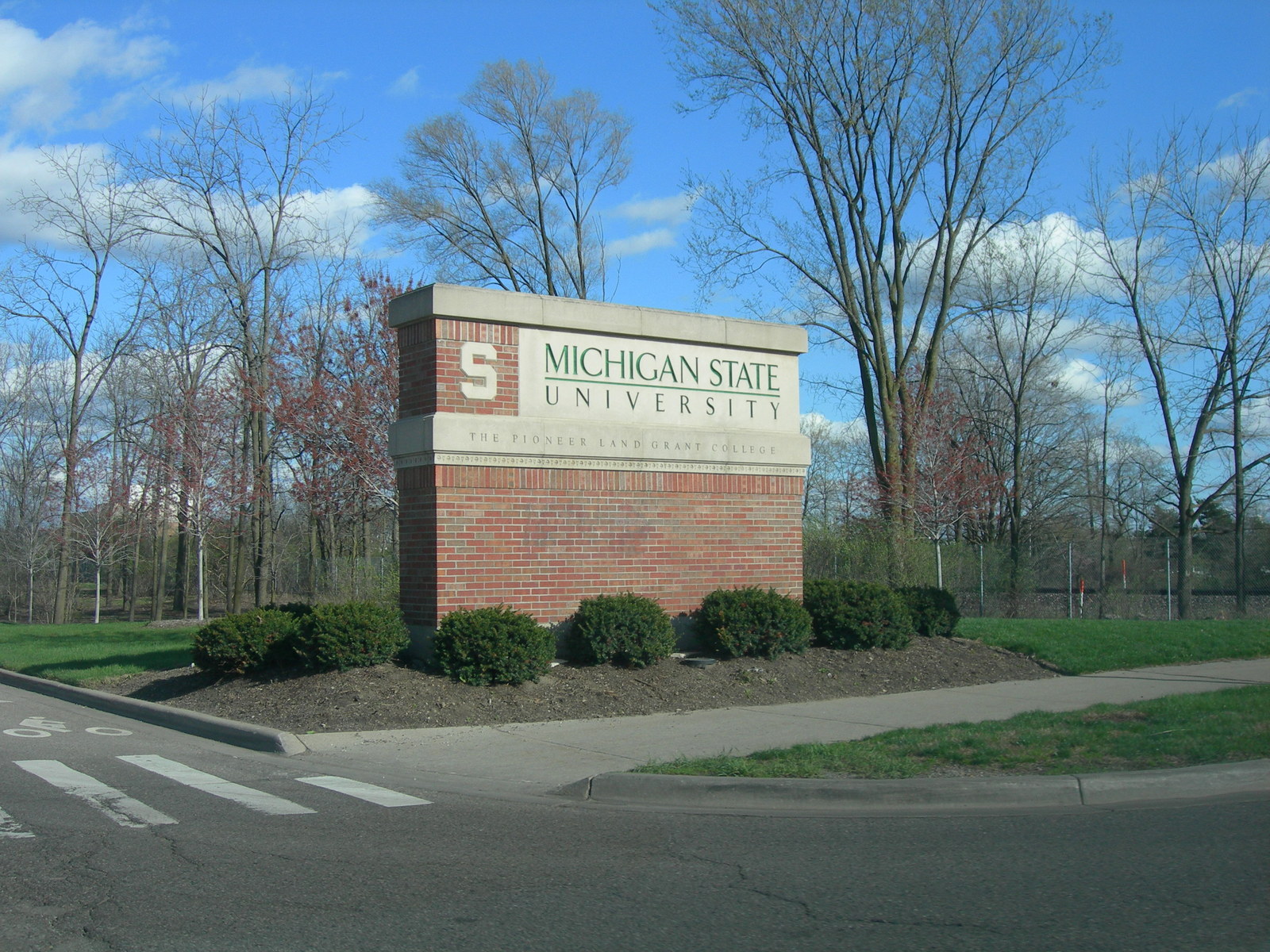 She worked on campus at the front desk of a dorm. In August 2013, her sophomore year, she moved in early to start work. Right before classes began, she said she was sexually assaulted by another student in his dorm room.
She knew her assailant knew where she lived. She told BuzzFed News she ripped down the name tag on her dorm room door. She worried she'd be considered "the rude kid on the floor," but she also didn't want anyone knowing she lived there.
"I knew that no matter what, he would always know where I was," she said.
Three days after the attack, on Aug. 26, the woman reported the assault. It wasn't until Jan. 29, 2014 — six months after her initial report — that her assailant was expelled. The duration of this investigation once again violated both the Department of Education's and MSU's policies.
"I spent the entire semester not knowing if I was even going to have my voice heard," she said, adding that she was scared of running into the man on campus. "I play rugby, I'm a tough girl, but I was really fucking terrified."
"I spent the entire semester not knowing if I was even going to have my voice heard."
The woman said the length of the process made her question how seriously MSU took students' safety.
"The administration doesn't really care about its students, just their image," she said.
The assailant appealed the sanction — which was upheld. But that also meant he wasn't officially expelled until April, almost eight months after her initial complaint.
During the investigation process, the assailant was able to complete classes and transfer to another college without having to disclose the assault or his expulsion to the new school because he wasn't yet found guilty.
"Why isn't there a system in place for other universities to be notified?" she said.
Still, the assailant returned to attend the school's graduation ceremony as a guest.
"They allowed a rapist to return to campus," she said. "I had trust in MSU, but now I've lost all trust."