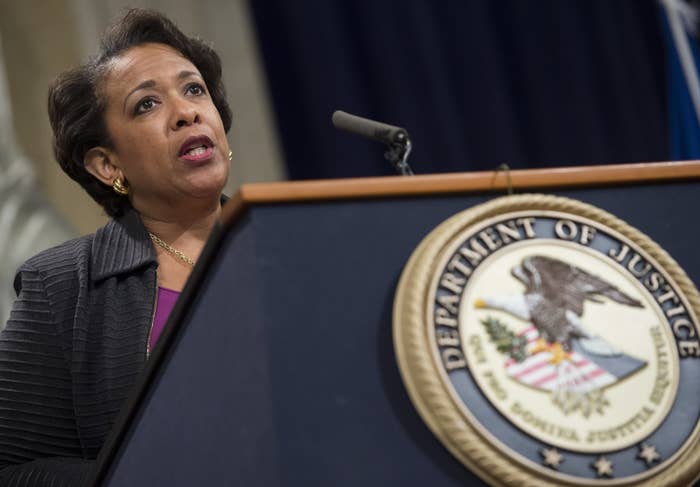 The Department of Justice on Thursday filed a lawsuit against Sterling Heights, Michigan, alleging the city discriminated against an Islamic community center by denying land approval to build a mosque.

The complaint, filed in the US District Court of the Eastern District of Michigan, alleges the city discriminated on the basis of religion when it denied the American Islamic Community Center (AICC) zoning approval to build a mosque on five adjoining parcels.

The AICC began looking for new space in 2012 when it outgrew its current building. At about 10,000 square feet, the building is overcrowded and does not allow for larger education activities, youth activities, and special events such as weddings, according to the complaint.
In July 2015, the AICC submitted an application to the City Planning Office to purchase 4.35 acres, which would include a 20,500-square-foot place of worship and 130 parking spaces.
During a planning commission meeting the following month, 50 people spoke against the AICC's application, encouraging the public to "remember 9/11" and arguing that Christians wouldn't be allowed to build a church in Iraq, according to the lawsuit.
Days later, at a City Council meeting, a Sterling Heights resident held up a picture of a woman wearing a garment that covered her head and stated that he did not want to "be near people like this," according to the lawsuit.
The AICC's application for the mosque also sparked two protests in August 2015, which drew crowds between 150 and 300 people, who carried religious crosses and chanted "no mosque."
Ultimately, the city denied the application — something the Justice Department says violated the Religious Land Use and Institutionalized Persons Act of 2000.
It is the second lawsuit the Justice Department filed this week regarding local governments reacting to permit requests by Islamic centers. On Tuesday, it sued a county in Virginia for denying an Islamic center a sewage permit, despite approving similar permits 26 times since 1992.
"The Constitution protects the rights of religious communities to create the institutions and physical spaces they need to observe and practice their faith free from discriminatory barriers," Principal Deputy Assistant Attorney General Vanita Gupta, head of the Civil Rights Division, said in a statement.
A spokesperson for Sterling Heights said in a statement the city was "surprised and disappointed" in the lawsuit.
"Sterling Heights has a solid reputation for inclusiveness and tolerance reflected in a wide variety of places of worship across the city, including two existing mosques, a Sikh temple, a Buddhist temple, Christian churches of various denominations, and a BAPS Shri Swaminarayan Mandir," the statement reads. "Sterling Heights will continue to foster faith-based inclusiveness and understanding with local partners, including our city's school districts, religious organizations and other community groups."