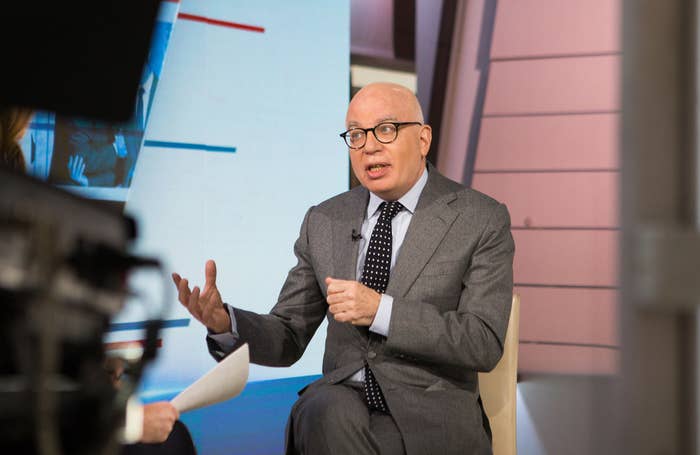 The author of a newly released book critical of Donald Trump's presidency said Saturday he believes the book will bring an end to Trump's time in the Oval Office.

Michael Wolff gave an interview to BBC Radio 4 to discuss Fire and Fury: Inside the White House, which was officially released Friday, although explosive excerpts emerged earlier in the week, rattling the White House.

During the radio interview, Wolff said it is becoming a widespread view that Trump is unfit to be president.
"I think one of the interesting effects of the book so far is a very clear emperor-has-no-clothes effect," Wolff said. "The story that I have told seems to present this presidency in such a way that it says he can't do his job."

"Suddenly everywhere people are going, 'Oh my god, it's true, he has no clothes,'" Wolff said. "That's the background to the perception and the understanding that will finally end ... this presidency."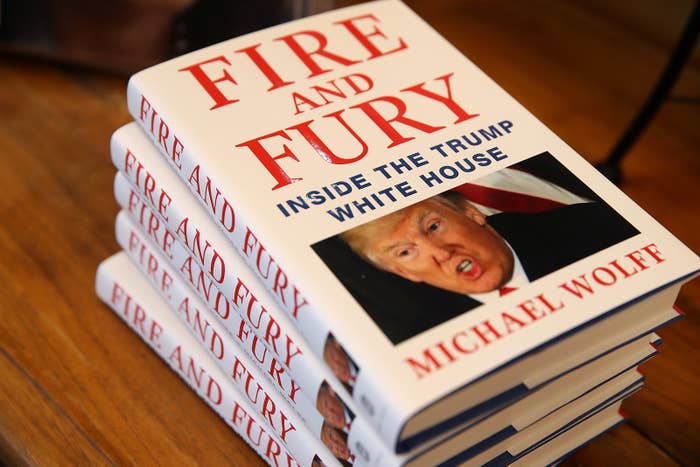 Trump and the White House have dismissed the book, which offers readers a behind-the-scenes view of the president's first year in office, as "untruthful" and "tabloid fiction."
"I consider it a work of fiction," Trump told reporters at Camp David on Saturday. "And I think it's a disgrace that somebody's able to have something — do something like that."
The president bemoaned what he said were "very weak" libel laws in the US. "If they were strong, it would be very helpful. You wouldn't have things like that happen where you can say whatever comes to your head," he said.
On Friday night, Trump used Twitter to call Wolff "a total loser who made up stories in order to sell this really boring and untruthful book."

The book also included alleged concerns from White House aides about the president's mental fitness.
Trump hit back against the criticism in a series of extraordinary tweets early on Saturday morning, describing himself as a "very stable genius" and "like, really smart."
Trump told reporters at Camp David that he posted the tweets because he went to a good college and had made billions in the business world.
"Ran for president one time and won," he said falsely, omitting his failed 2000 presidential campaign.
When asked during the BBC interview if he thinks Trump is mentally unfit to be commander in chief, Wolff said, "I can't answer that. I can only say it's a subject discussed in the White House."

"It's a subject of concern because his repetitions have become much more frequent that people find themselves around him saying, 'Oh my god, what are we going to do?'"