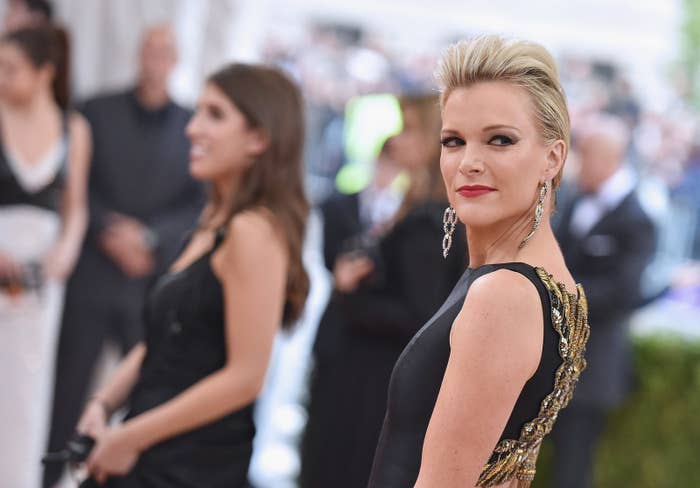 Fox News anchor Megyn Kelly said that Roger Ailes, the ousted CEO of the network, tried to kiss her three times in his office — and when she rejected him, he asked her when her contract was up, she told ABC's Good Morning America on Tuesday.

Ailes resigned from the network in July after several sexual harassment allegations were made against him, including a lawsuit filed by former Fox & Friends co-host Gretchen Carlson.

Following Carlson's suit, a number of other Fox News employees claimed Ailes sexually harassed them. Other female hosts defended their boss, saying they have a great professional relationship.
In July, New York magazine reported that Kelly told investigators that Ailes harassed her 10 years ago.
Kelly told Good Morning America that she brought the matter to a supervisor who vouched for Ailes' character, telling her he is a good man who was "likely smitten."
Kelly also discussed her long-running feud with president-elect Trump during his campaign.
Trump had repeatedly attacked the Fox News host, calling her a "bimbo," "crazy" and saying she had "blood coming out of her… wherever."

The conflict began after an August Republican debate during which Kelly confronted Trump about some of his controversial comments, including calling women "fat pigs, dogs, slobs, and disgusting animals."

Kelly did not disclose details of her private meeting with Trump on Good Morning America, but said while neither party has apologized, they have moved on.
"I neither apologized to him, nor did he apologize to me," she said.