Martin Shkreli Says Prosecutors Targeted Him For Drug Price Hike
In an interview with the Wall Street Journal, the pharmaceutical executive said increasing the price of Daraprim led to his arrest.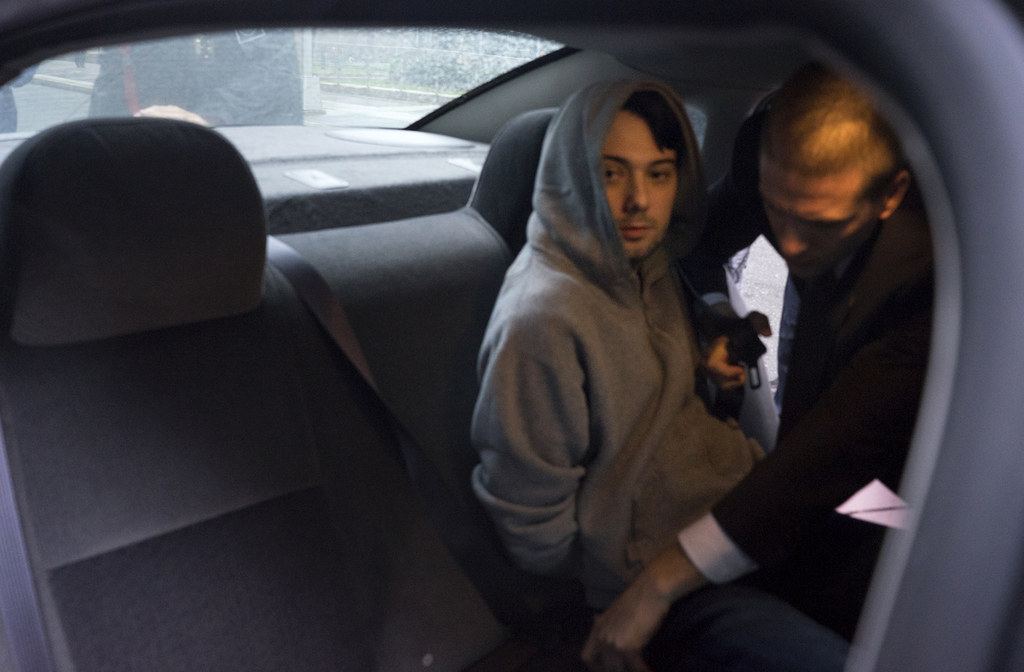 Speaking for the first time since his arrest Thursday, pharmaceutical executive Martin Shkreli told the Wall Street Journal he was targeted by federal prosecutors for increasing the price of a life-saving drug.
Shkreli was charged last week with securities fraud for allegedly using assets of new companies to pay off debts from bad trades he made while running two hedge funds. Once auditors and regulators began monitoring Shkreli's actions he and his attorney allegedly used cash and stock from Retrophin — a publicly traded company Shkreli founded in 2011 — to settle his debts. He pleaded not guilty and was released on $5 million bail. He faces 20 years in prison if convicted.
He became the subject of widespread scorn in September for defiantly raising the price of Daraprim from $13.50 to $750 a pill, an increase he defended as "a good business decision."
On Friday he resigned as CEO of Turing Pharmaceuticals and on Monday KaloBios Pharmaceuticals removed him as CEO.
"'Trying to find anything we could to stop him,' was the attitude of the government," Shkreli, who was surrounded by his lawyers, told the Wall Street Journal in an interview in New York Sunday. "Beating the person up and then trying to find the merits to make up for it — I would have hoped the government wouldn't take that kind of approach."
Shkreli also said that he believes he was arrested "because of a social experiment and teasing people over the Internet," referring to his online antics including live-streaming his day-to-day activities and answering questions from social media followers.
"That seems like a real injustice," he told the Wall Street Journal, adding that he took offense at the U.S. attorney referencing his actions as a "Ponzi-like scheme."
That "is nowhere near reality," he said. "The indictment doesn't use that word."
Shkreli said he didn't leave his Midtown apartment all weekend as photographers were waiting outside. On Sunday, his Twitter, email, and cell phone were hacked. On Monday morning, he tweeted that he had regained control of his account.
Shkreli, who earlier this month said he paid about $2 million for the only known copy of the Wu-Tang Clan's new album, Once Upon a Time in Shaolin, said he wants to explain his side of the story but prosecutors "rushed to write" the indictment.
"Most people don't know the real Martin Shkreli," he said. "I think it would make sense to show them."