Martin Shkreli Allegedly Told Investors He Had $35 Million; He Really Had $700
The FBI says the pharma exec known for jacking up the price of a life-saving drug — from $13.50 to $750 — cooked financial reports and used other people's funds to buy food.
In December 2010, Martin Shkreli was working to convince potential investors to give money to MSMB Capital, a hedge fund he founded in his twenties that focused on the health care industry.
Shkreli was allegedly courting a particular investor for months and was close to reeling him in. The investor emailed Shkreli to ask about the fund's assets. According to an indictment unsealed in Brooklyn federal court on Thursday, Shkreli assured the investor that MSMB Capital had $35 million in assets.
A few days later, the investor, apparently satisfied with the answer, sent $1 million by wire transfer to MSMB Capital's brokerage account. A month later, the same investor sent an additional $250,000.
Prosecutors, though, said Shkreli's assurance was nothing more than deception. MSMB Capital's bank and brokerage accounts at the time actually contained about $700.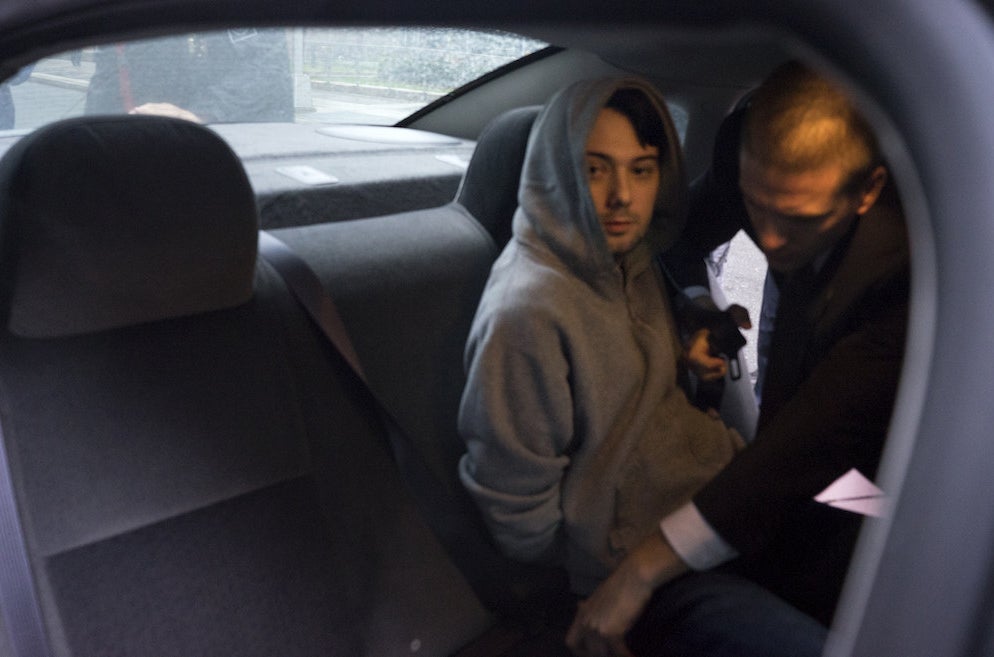 In the five years that passed since his exchange with that investor, Shkreli — raised in Brooklyn's blue-collar Sheepshead Bay to Albanian and Croatian parents who were janitors — became known as the "bad boy" of pharmaceuticals for defiantly raising the price of life-saving drug Daraprim from $13.50 to $750. He defended the increase as "a good business decision."

He took extreme pressure for the decision — including from presidential candidates Hillary Clinton, Bernie Sanders, and Donald Trump, who called Shkreli a "spoiled brat." He later said he would keep the $750 price tag but would offer volume discounts.
Then, earlier this month, Shkreli — who was also known for broadcasting hours-long streams of himself sleeping, playing chess, and chatting with people — said he paid about $2 million for the only known copy of the Wu-Tang Clan's new album, Once Upon a Time in Shaolin. When the group distanced itself from him, Shkreli tweeted, "If I hand you $2 million … show me some respect. At least have the decency to say nothing or 'no comment.'"
Shkreli also seemingly discussed his business on social media — which also drew backlash from people. Here's one recent example: