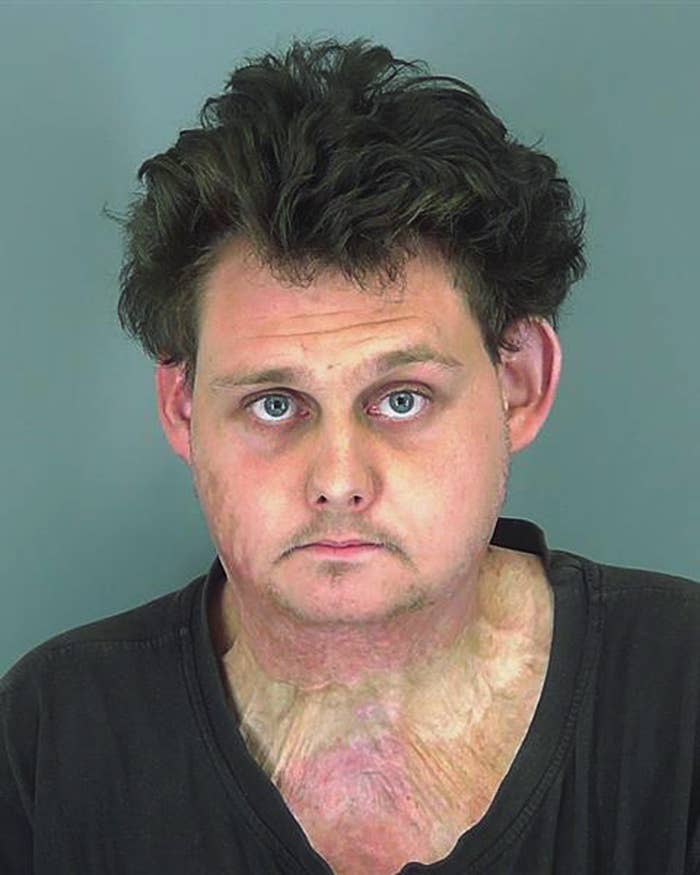 A South Carolina man was charged in a murder-for-hire plot for allegedly trying to enlist the help of a white supremacist to have his black neighbor killed.
Brandon Cory Lecroy, 25, contacted a white supremacist extremist organization in March offering $500 to have his neighbor killed and hung from a tree, according to a criminal complaint. Unwittingly speaking to an undercover FBI agent, Lecroy allegedly requested a "flaming cross" also be put in the neighbor's front yard.

"$500 and he's a ghost," Lecroy told the undercover agent, according to the complaint.
Lecroy then texted the agent photos of his neighbors and two days later confirmed the arrangement in a telephone conversation, while also providing the agent with additional information, including the best time to kill his neighbor, according to the FBI.
Lecroy also allegedly told the agent he has more jobs for him in the future.
On April 9, Lecroy met with the undercover agent in Greenwood, South Carolina, and gave him a $100 deposit, "with acknowledgement that this payment was for the murder of his neighbor," according to the criminal complaint.

He was arrested and charged with solicitation to commit a crime of violence. A judge ordered Lecroy to undergo a mental health evaluation.
He faces up to 10 years in prison and a $250,000 fine if convicted.