Malaysian Court Reverses Transgender Legal Victory
On a technicality, Malaysia's Federal Court upheld a Sharia code criminalizing transgender women.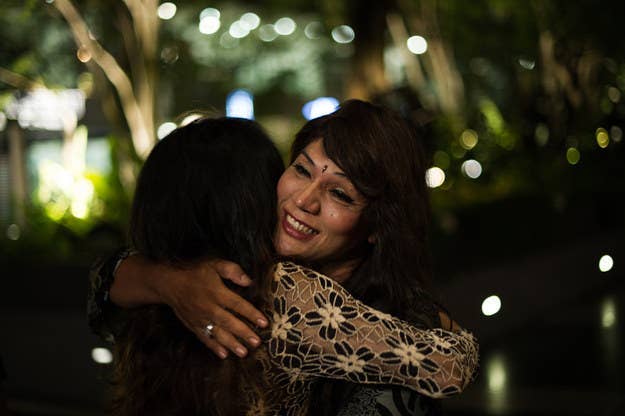 The Federal Court in Malaysia dismissed a lower court ruling by the Court of Appeals that found a provision of the Sharia code of the state of Negeri Sembilan used to arrest transgender women was unconstitutional.

The Federal Court based its decision on procedural grounds, claiming the case was submitted to the wrong court, and should have been directly taken to the Federal Court,according to Free Malaysia Today.
Thursday's ruling reversed a lower court's November 2014 decision to strike down the state's religious code that made it a crime for "any Muslim male person" to "wear a woman's attire" or "pose as a woman." Last year's ruling was viewed as a major victory for the transgender community in Malaysia.
"As long as section 66 is in force the appellants will continue to live in uncertainty, misery, and indignity. … Therefore, section 66 is unconstitutional and void," Judge Dato' Mohd Hishamudin Yunus wrote in November for a unanimous three-judge panel of the appeals court.

Section 66 was adopted in 1992 as part of the Syariah Criminal Enactment, with a penalty of up to six months and a fine equal to around $300.
Thilaga Sulathireh of the trans rights group Justice for Sisters, which helped organize the legal challenge said in a statement that the organization is disappointed with the outcome.
"We are extremely proud of the trans community in increasing public awareness and visibility regarding the fundamental human rights violations faced by trans people in Malaysia," the statement read. "This is an achievement that can never be erased."