He might be known as King James, but he's still not really supposed to hug the royals.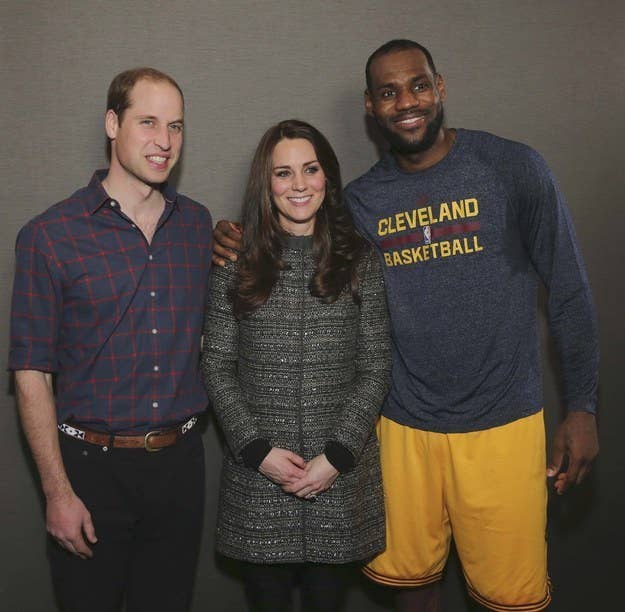 During the Duke and Duchess of Cambridge's visit to the Barclays Center in Brooklyn last night, LeBron James broke a long-established rule of "royal protocol" that prohibits anyone from kissing or touching members of the royal family.
James had just finished playing against the Brooklyn Nets when he put his arm around Kate to pose for a photograph.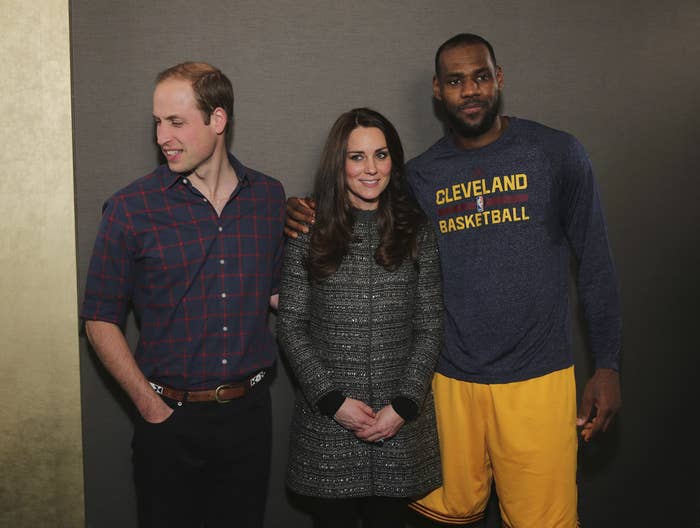 Perhaps to make up for the sweaty hug, James also offered William and Kate a custom Cleveland jersey for Prince George, as well as cupcakes from his hometown in Akron, Ohio.
Nothing deflects an awkward situation like a hair toss.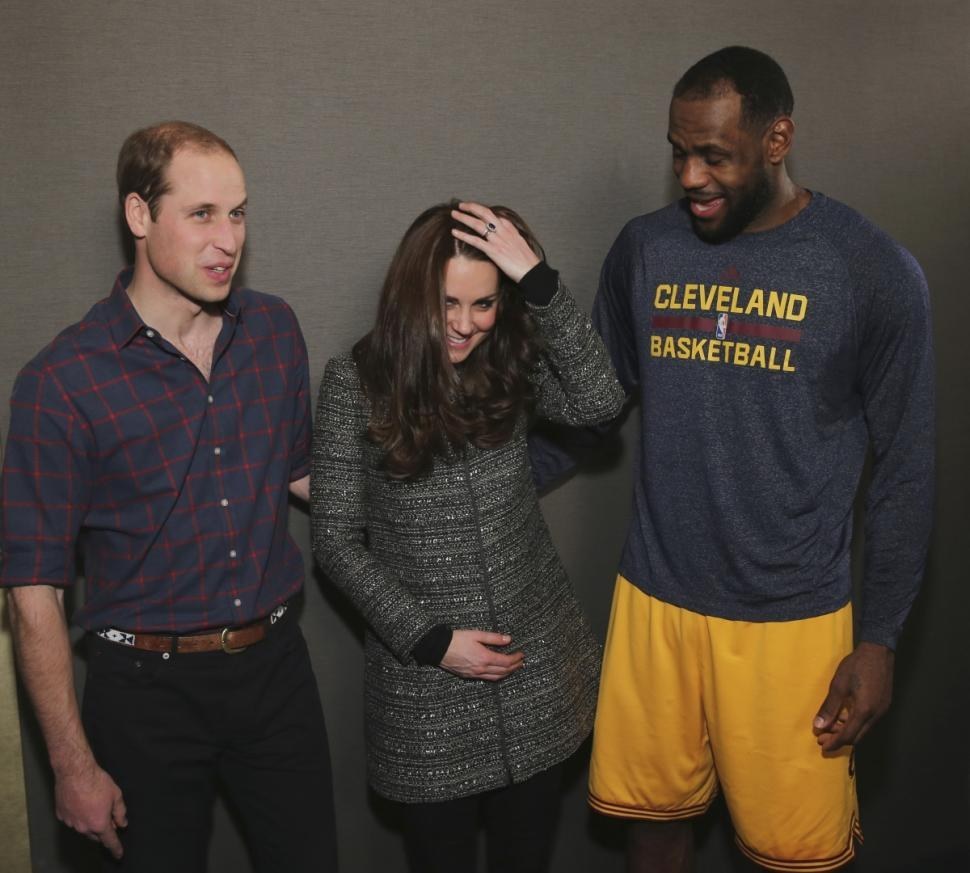 But this isn't the first time a prominent American has committed a royal faux pas. Remember this?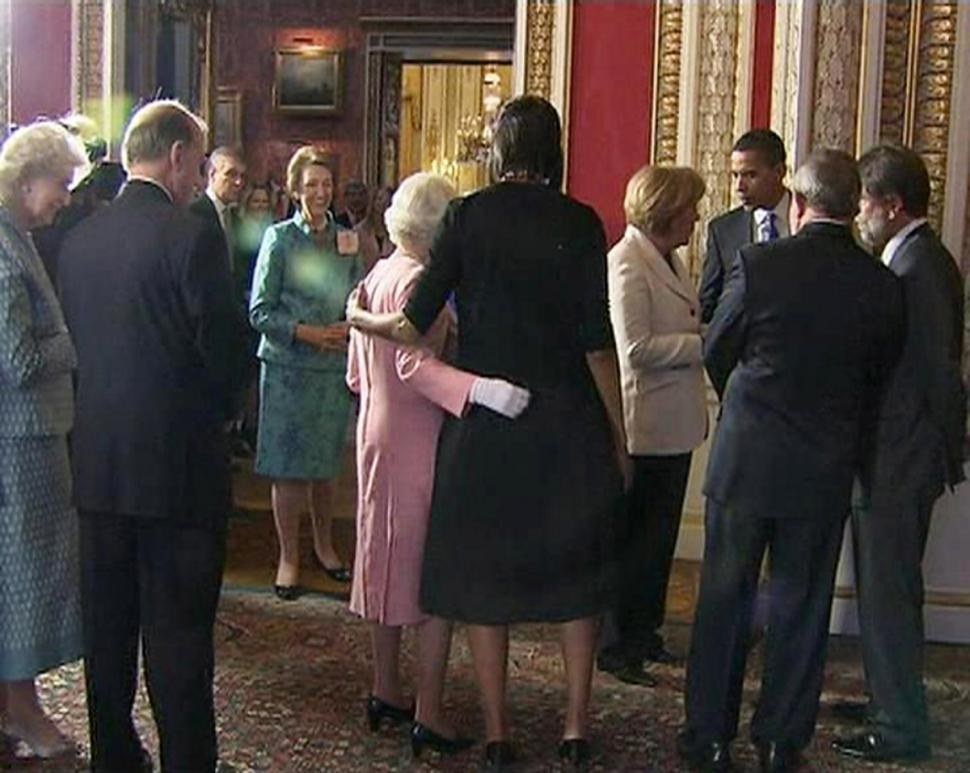 First Lady Michelle Obama got friendly with Queen Elizabeth during a G20 summit reception in London in 2009.
But in this instance the Queen herself initiated the hug, obviously captivated by her new BFF.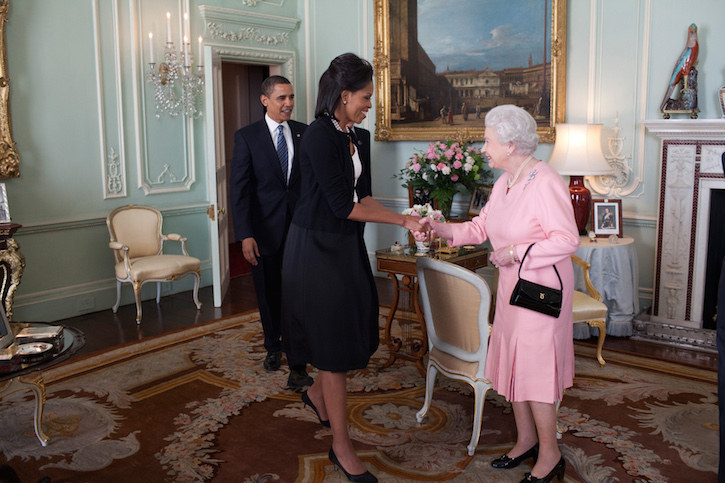 The late actor Mickey Rooney also once caused a stir, by kissing the hand of the Queen during a 2007 garden party.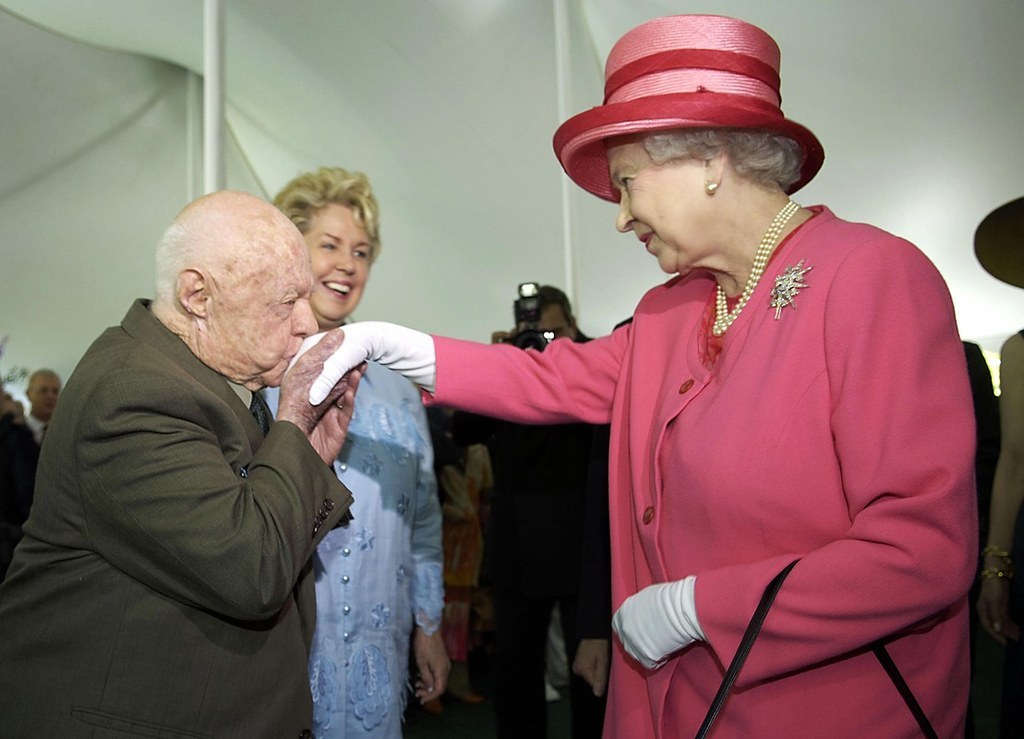 Those pesky royals are just too damn huggable!