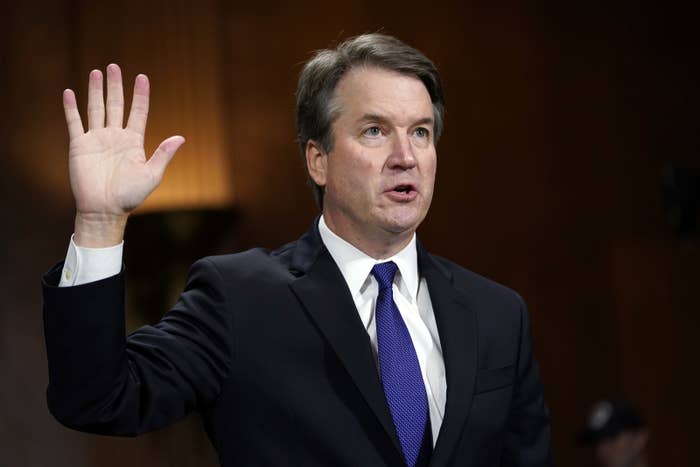 The FBI has concluded its investigation into the allegations of sexual misconduct against Supreme Court nominee Brett Kavanaugh amid criticism the bureau did not talk to key witnesses, including Christine Blasey Ford and Kavanaugh himself.

The chair of the Senate Judiciary Committee, Chuck Grassley, said the White House had delivered Kavanaugh's updated background file to the Senate Judiciary Committee at 2:30 a.m.

Lawyers for Ford — who testified that Kavanaugh sexually assaulted her at a house party when she was 15 and he was 17 — said, "We are profoundly disappointed that after the tremendous sacrifice she made in coming forward, those directing the FBI investigation were not interested in seeking the truth."
Ford's lawyer also sent a letter to FBI Director Christopher Wray Thursday outlining eight people who could have been interviewed as part of the investigation, including the person who administered her polygraph test as well as her husband and friends.

The file is being held in the Office of Senate Security — a locked room that only the 100 senators and a very limited number of cleared committee staff can access.
Senators are going into the room to view the results of the FBI investigation – which are on paper — Thursday morning. Senators said the report was roughly 100 pages.
As senators reviewed the documents, Republicans said that the investigation cleared Kavanaugh, while Democrats called it incomplete, pointing to the witnesses who were not interviewed. The document is currently marked confidential, limiting how much senators can share with the public. But many senators — including Republicans — have said this week that either the report itself or a summary of it should be made public.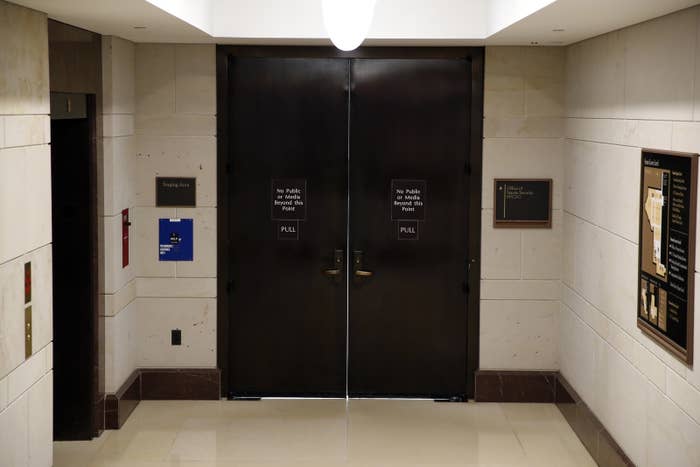 After being briefed on the report, Republican Sens. Jeff Flake and Susan Collins — two key Republicans who are seen as swing votes — said they believed the FBI had conducted a thorough investigation.

"We've seen no additional corroborating information," Flake said, according to CNN.
Neither Collins nor Flake said how they plan to vote. Collins told CNN she plans to go back and read the full report later.
Speaking to reporters Thursday afternoon, Grassley, along with Republican Sens. Orrin Hatch, John Cornyn, Mike Lee, and Thom Tillis, and Senate Majority Leader Mitch McConnell, all said they are satisfied with the investigation and are prepared to confirm Kavanaugh this weekend.
The senators also criticized how Democrats have handled the confirmation process.
"A vote against Judge Kavanaugh will be a vote for abusing the confirmation process," Cornyn said.
When pressed by reporters on why key individuals were not interviewed as part of the investigation, the senators said they had no influence on who the FBI spoke to.
"We did not come up with a list of people to interview," Lee said.
Democratic senators were briefed on the FBI findings Thursday morning and afterward told reporters the investigation was insufficient. Sen. Dianne Feinstein, the top Democrat on the Judiciary Committee, confirmed that investigators did not interview Kavanaugh, Ford, and other possible witnesses.

"The most notable part of this report is what's not in it," she said. "It looks to be the product of an incomplete investigation that was limited, perhaps by the White House."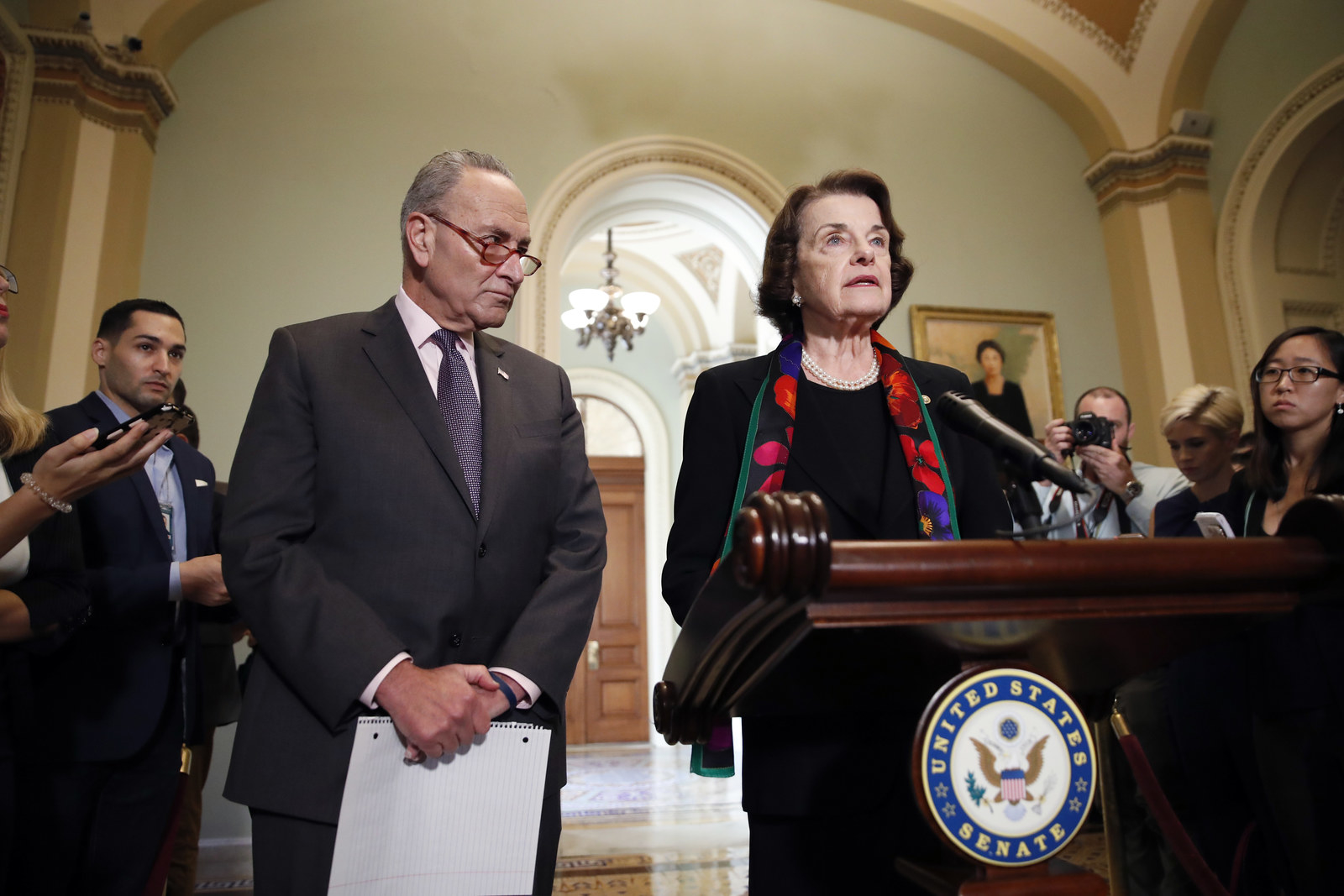 Democrats said they could not talk about the contents of the FBI investigation because it is confidential, but Senate Minority Leader Chuck Schumer did disagree with Grassley's description of the investigation as totally exonerating Kavanaugh.
"I disagree with Senator Grassley's statement that there was no hint of misconduct," said Schumer. However, he would not elaborate on what that meant.
Sen. Cory Booker also said the claim the FBI found no misconduct is not true.
"There is much in there that raises more questions," he said.
North Dakota Democrat Heidi Heitkamp — who is facing a tough reelection race, with her Republican opponent up at least 10% in some polls — announced Thursday she will be voting against Kavanaugh.
"The process has been bad, but at the end of the day you have to make a decision, and I've made that decision," she said.
Inside the Hart Senate Building, protesters gathered to demonstrate against Kavanaugh. Some held up signs that read "We believe Dr. Ford," and some chanted "November is coming," "This is what democracy looks like," and "Whose court? Our court."
Capitol Police arrested 293 people for "unlawfully demonstrating" in the Hart Building, a spokesperson said Thursday. Another nine were arrested at a separate protest in the Dirksen Senate Office Building as well.
White House spokesperson Raj Shah said, "Senators have been given ample time to review this seventh background investigation."

On Wednesday, the New Yorker published an article describing how the FBI declined to interview primary witnesses related to the allegations against Kavanaugh. Some sent sworn statements to the bureau and to senators hoping they would be heard.
Deborah Ramirez, who alleges Kavanaugh exposed himself to her while they were students at Yale, was interviewed by the FBI for two hours. Her lawyers said she provided a list of more than 20 people to corroborate her story.
According to the New Yorker story, several former Yale classmates who claim to have information regarding the alleged incident with Ramirez said they were not contacted by the FBI.
On Thursday, Ramirez's lawyers sent the FBI an additional sworn declaration from Richard Oh, a former classmate who lived in the same dormitory where the alleged incident occurred.
In his statement, Oh said that he remembers a female student "emotionally reporting" what could only be the same incident Ramirez described.
In a letter to Wray on Thursday, Ramirez's lawyers wrote they are "deeply disappointed" the FBI didn't pursue the information she provided them. "We can only conclude that the FBI — or those controlling the investigation — did not want to learn the truth behind Ms. Ramirez's allegations," her lawyers wrote.
Later in the day, Ramirez's lawyer sent a second letter to Wray, attaching an affidavit from a woman whose name is redacted stating that Ramirez told her about an incident in college when a male classmate exposed himself to Ramirez. Ramirez's lawyer told Wray that they had provided the woman's name to the FBI, and the woman, through her lawyer, had tried to contact the FBI, but the FBI did not interview her.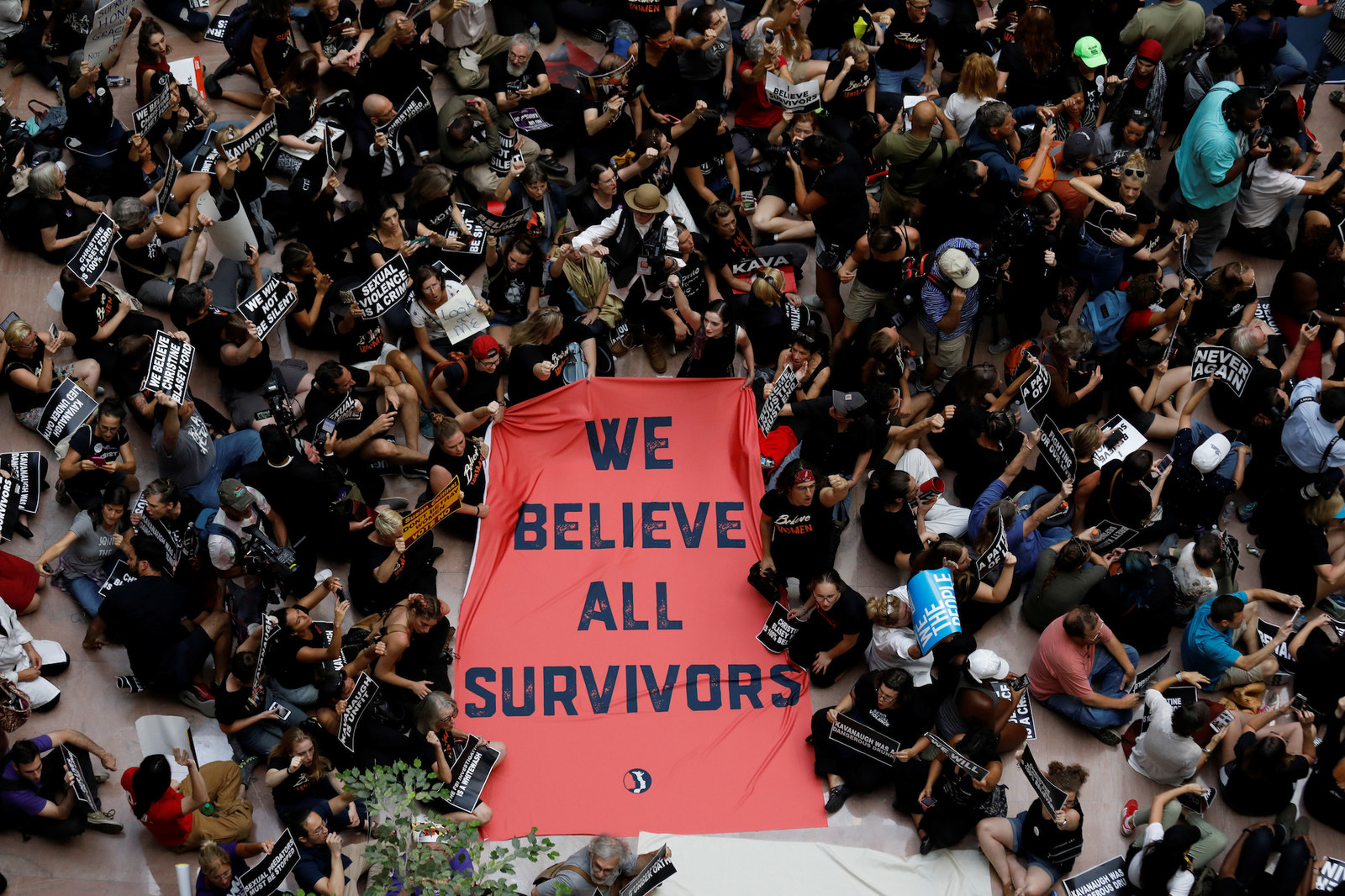 The initial cloture vote — to end debate on Kavanaugh's nomination — will take place on Friday and needs 50 votes, plus Vice President Mike Pence, to move forward.

If Kavanaugh makes it through the cloture vote on Friday, there will be a final vote this weekend, likely on Saturday.
Republicans can afford to lose only one vote to make it a 50–50 tie. If that happens, Pence will break the tie and vote to confirm Kavanaugh.
It is possible for a senator to vote yes for Friday's cloture and still vote no on the final vote, though it is unlikely.
Republican Sens. Collins, Lisa Murkowski, and Flake, and Democratic Sen. Joe Manchin are the key, undecided votes. Flake initially said he would support Kavanaugh, but that was before he requested the FBI investigation. The others have remained on the fence.

Murkowski told reporters Thursday she thinks it is important that all senators have time to review the 100-page FBI report before they vote Friday.
On Wednesday, Collins, Murkowski, and Flake criticized President Donald Trump for comments he made mocking Christine Blasey Ford's testimony.
Trump, who had previously called Ford's testimony "credible," reversed his stance during a rally in Mississippi Tuesday, mocking the gaps in Ford's recollection of the alleged assault.
On Thursday the president tweeted his support for Kavanaugh, saying, "this great life cannot be ruined by mean & despicable Democrats and totally uncorroborated allegations!"
"This is now the 7th. time the FBI has investigated Judge Kavanaugh," he added. "If we made it 100, it would still not be good enough for the Obstructionist Democrats."
Lissandra Villa contributed to this story.