A 16-Year-Old Was Allegedly Raped At University Of Kansas Basketball Team's Dorm
Five members of the basketball team were listed as witnesses in the police report.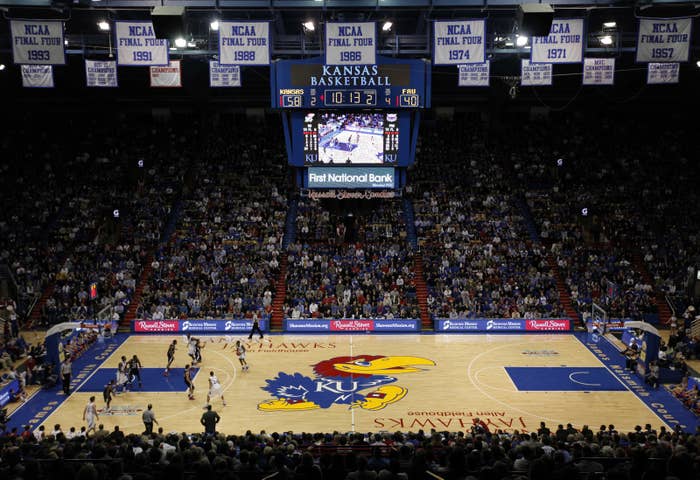 A 16-year-old female was allegedly raped at the on-campus building which houses, among others, the University of Kansas' No. 2 ranked men's basketball team, according to police.

The alleged attack took place some time between 10 p.m. on Dec. 17 and 5 a.m. Dec. 18. at McCarthy Hall — an all-male university apartment building which houses 40 men, half of which are members of the school's basketball team — Kansas University Police Chief Chris Keary said in a statement. The other 20 residents are upperclassmen, non-traditional, or transfer students.
The teenage victim was not a student and was visiting someone in the building, police said. Keary declined to say whether the victim reported the incident herself or if police were notified by some other way.
No charges have been filed and police are not publicly identifying any suspects. According to the KSHB, five members of the basketball team — which ranks No. 2 in the nation — were listed as witnesses on the police report. Two 19-year-old women and an employee of the athletic department are also named in the police report.
A second police report from Dec. 18 was obtained by KSHB for a runaway child, which lists the same 19-year-old women and a sixth basketball player as witnesses.

Campus police said KU Athletics is cooperating with the investigation. Head basketball coach Bill Self did not immediately return requests for comment, but told KSHB "if information is brought to us that warrants action, the appropriate action will be taken at that time."
The investigation is ongoing and there is no on-going risk on campus, KU police chief said in a statement.