The Department of Justice will launch an official review of the North Charleston, South Carolina, police department after a former officer was indicted on federal charges in the fatal April 2015 shooting of Walter Scott, an unarmed black man during a routine traffic stop.
Last month city officials, including the mayor and police chief, had asked for a comprehensive analysis of the police department's practices following Scott's death.
In an April 2015 video recorded by a bystander, officer Michael Slager can be seen chasing Scott, who he pulled over during a traffic stop. The video then captured Slager firing his gun several times as Scott ran away, fatally striking the 50-year-old unarmed black man.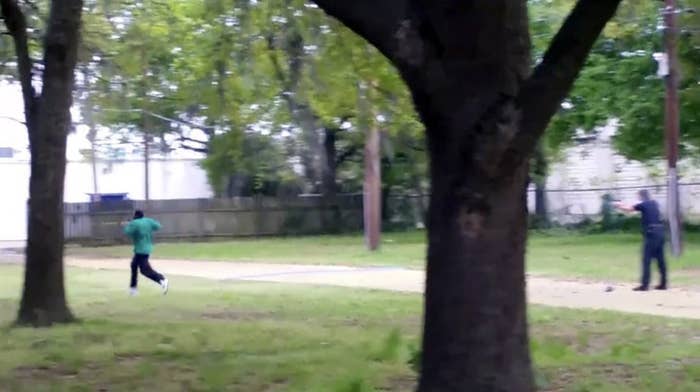 U.S. Attorney Bill Nettles said the investigation will commence right away and be collaborative with residents of North Charleston, who will be able to participate in the investigation through community forums and interviews, according to the Post and Courier.
"At the end of the review, we will have a record that the city can use in addressing its policies and practices," Nettles said in a press conference Tuesday at City Hall. "This kind of process — combining policing expertise with citizen input — is critical in the 21st Century."
The review will be conducted through the Department of Justice's Office of Community Oriented Policing Services (COPS), which is tasked with producing a report that identifies ways to improve relations between law enforcement and the community.
"After consultation with our counterparts in the Department of Justice, we determined that North Charleston was an appropriate candidate for the collaborative reform process," said Chief Noble Wray, the COPS program's director of policing practices. "Being open to an independent and objective assessment, no matter the results, shows a level of leadership and commitment that we seek from our partners in collaborative reform. The leaders of North Charleston have shown that commitment."
Wray said recommendations can be expected in approximately six months.