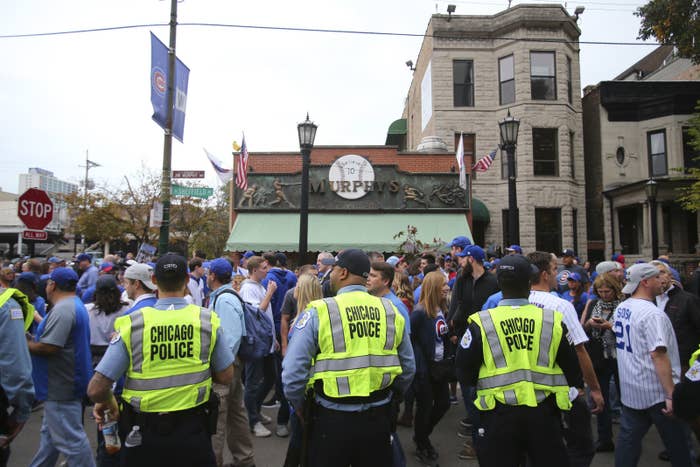 The Department of Justice on Friday said the Chicago Police Department engages in a pattern of excessive use of force, "including deadly force, that is unreasonable."

"The pattern or practice results from systemic deficiencies in training and accountability, including the failure to train officers in de-escalation and the failure to conduct meaningful investigation of uses of force," Attorney General Loretta Lynch said at a news conference.

The city of Chicago has also signed an agreement to work with federal officials on a consent decree, she said.

The Justice Department's (DOJ) investigation began in December 2015, one month after police released a high-profile dashcam video showing the fatal shooting of Laquan McDonald, who was shot 16 times by an officer.
The video contradicted statements police officers gave about the shooting to investigators at the time.
"That confidence is broken in many neighborhoods in Chicago," the DOJ report states.
Over the course of the 13-month investigation, the DOJ interviewed city leaders, current and former police officers, and community members, participated in more than 60 ride-alongs, and reviewed thousands of pages of police documents, Lynch said.
Principal Deputy Assistant Attorney General Vanita Gupta said Chicago officers shot people who posed no immediate threat, and tasered others for not following verbal commands. Investigators found that force was also used on minors for insignificant incidents, including a case where a 12-year-old boy was "forcibly handcuffed" when riding his bicycle near his father and refused to explain why.

Lynch said the Justice Department concluded that the issues can be attributed to how the police department investigates use of force and how it trains officers.
"CPD doesn't give officers training to do their jobs safely, effectively, and lawfully," Lynch said.

Training involves using decades-old videos that are out of date with current law and the department's policies.
"The failures we identified in our findings — that we heard about from residents and officers alike — have deeply eroded community trust," Gupta, head of the civil rights division, said in a statement. "But today is a moment of opportunity, where we begin to move from identifying problems to developing solutions."