Jon Stewart Takes On Media Coverage Of Brian Williams
"Bri, why? Why Bri lie? Sigh. Were you Bri high?"
Last night on The Daily Show, Jon Stewart weighed in on Brian Williams' admission that he misled the public about his experience covering the war in Iraq.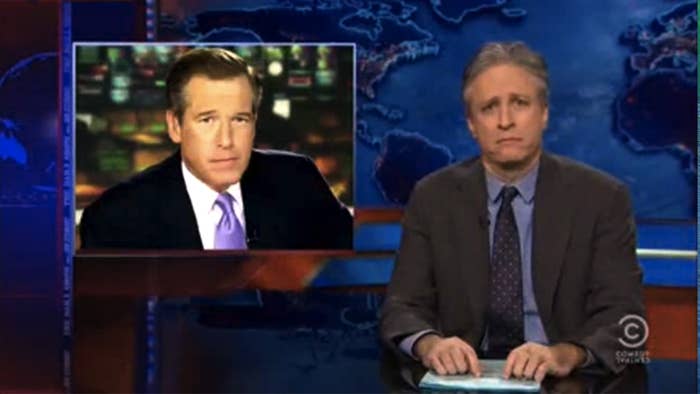 Stewart recapped the scandal for his viewers, explaining how in 2003 Williams reported that the helicopter ahead of the one he was in was almost blown out of the sky by a rocket-propelled grenade. Ten years later, during an appearance on The Late Show With David Letterman, Williams said two of four NBC helicopters, including the one he was in, were hit. In 2015, on a segment of Nightly News, Williams "stuck with the more interesting, workshopped version," Stewart said.
Explaining how the story changed from a news report to a late-night appearance, Stewart said, "The truth of what a reporter is saying is on the direction their face is turned."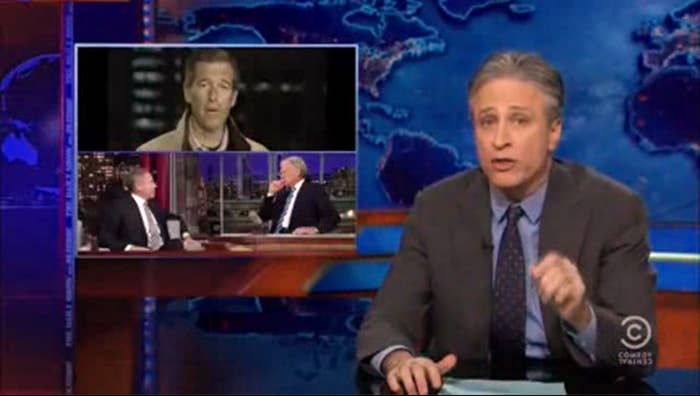 "News story."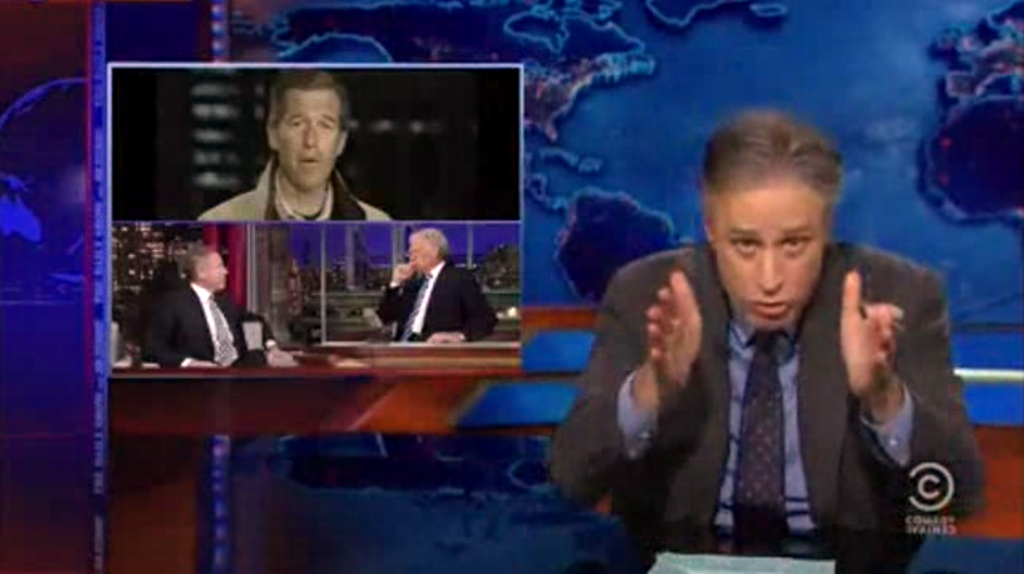 "War story."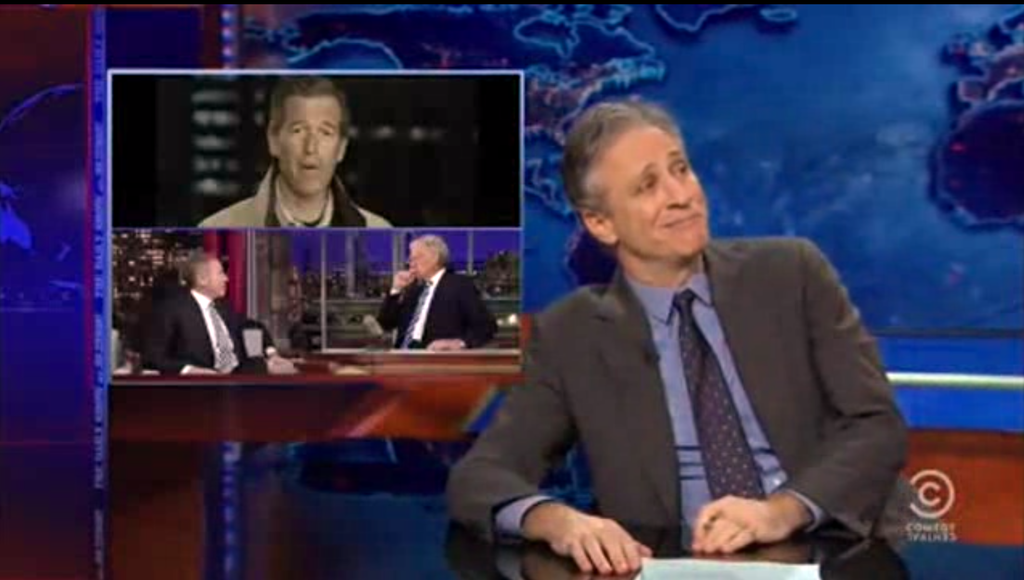 Following a montage of news clips from Fox News and CNN, Stewart exclaimed, "The media is on it."
"Finally someone is being held to account for misleading America about the Iraq war."
"It might not be the first person you'd want held accountable on that list. But never again will Brian Williams mislead this great nation about being shot at in a war we probably wouldn't have ended up in if the media had applied this level of scrutiny to the actual fucking war," Stewart said.
Stewart said the media was quick to pride themselves for supporting George W. Bush's claims about weapons of mass destruction in Iraq leading up to the war, given that the news stories in the New York Times and Meet the Press were planted by the Bush administration.
Reacting to an earlier comment made by CNN's Wolf Blitzer that "we are a first draft of history journalism," Stewart said, "It wasn't even your draft. You were just copying off of Cheney's paper. You were plagiarizing history."
"Maybe this incident will cause reflection on your part. You'll go back now and look at other instances of media malfeasants that led our country to the most catastrophic foreign policy decision in decades," he said.
Williams' discrepancies in his news coverage has now cast doubt on his other claims including what he witnessed during Hurricane Katrina, if he was mugged, and if he actually saved puppies from a fire.
Stewart ended his segment by asking the one question on everyone's mind: Dammit Brian Williams, one puppy or two? Don't lie to us.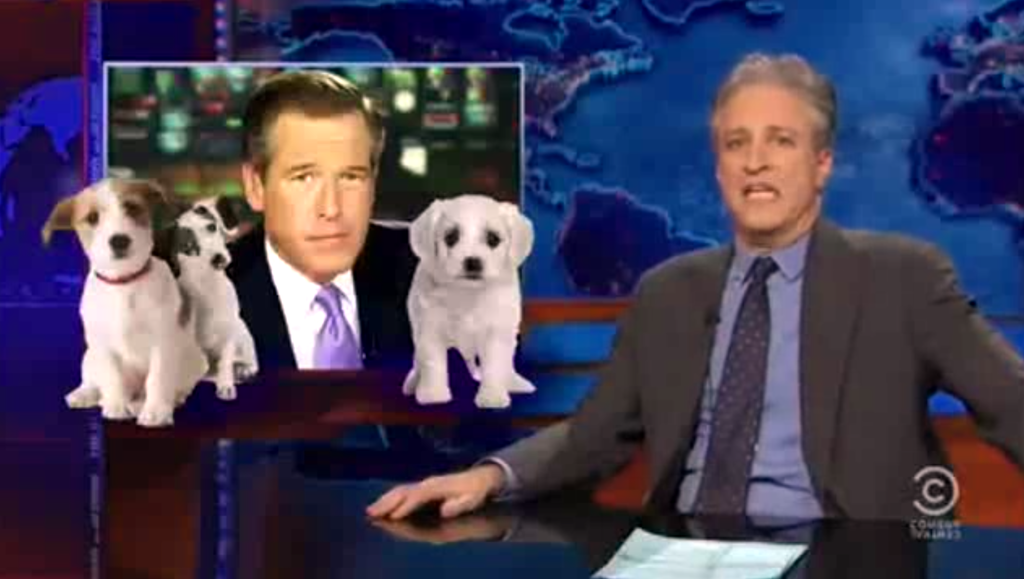 Watch the full clip here: