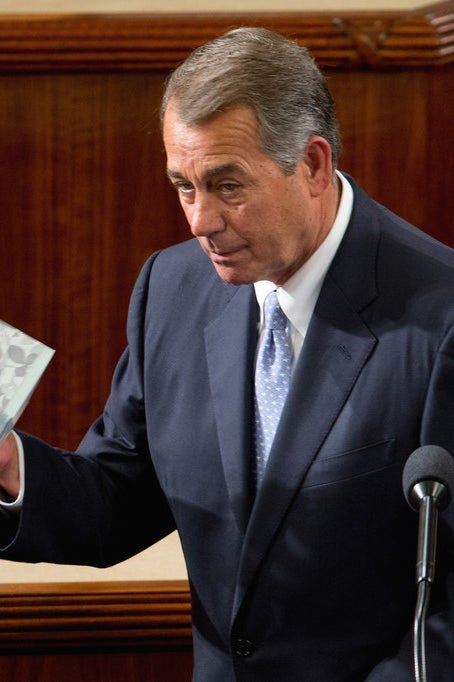 Former Speaker of the House John Boehner skewered Ted Cruz Wednesday, calling the Republican presidential candidate "Lucifer in the flesh."
At a talk at Stanford University, John Boehner said he will not vote for Cruz if he's the Republican nominee for president.
"I have Democratic friends and Republican friends," Boehner said, according to the Stanford Daily. "I get along with almost everyone, but I have never worked with a more miserable son of a bitch in my life."
Boehner said he and Trump used to play golf together and are "texting buddies," adding that if Trump wins the nomination, the former speaker will vote for him.
On Thursday, Cruz told reporters Boehner "allowed his inner Trump to come out."
"The interesting thing is I've never worked with John Boehner, I don't know the man," Cruz said. "Indeed, during the government shutdown, I reached out to John Boehner, to work with him to get something meaningful done, he said, 'I have no interest in talking to you.'"
He went on to say that "when John Boehner calls me Lucifer, he is directing it at you. What Boehner is angry at is me is standing with the American people."