Hundreds Attended The Funeral Of A Police Dog Killed In The Line Of Duty
Jethro the dog was fatally shot while responding to a burglary at a local grocery store.
Police officers from across the country gathered in Canton, Ohio, on Thursday to honor Jethro, a K9 dog that died in the line of duty.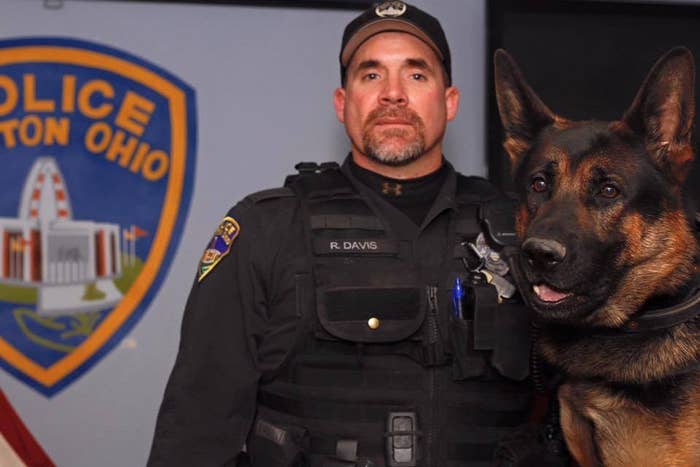 Jethro was shot while responding with his partner, Officer Ryan Davis, to a burglary at a local grocery story.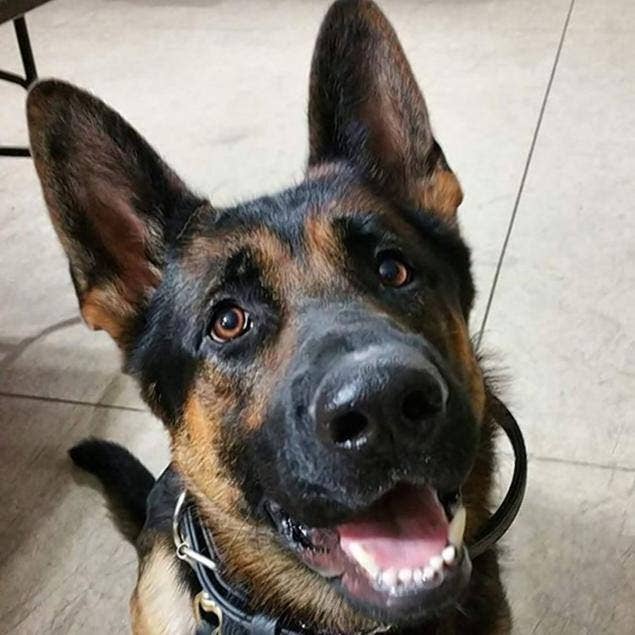 Jethro was injured in his face, head, and neck. He died a day after the burglary.
The K9 is being credited with saving Davis' life. "I'm here because he did what he did," Davis told CBS.
After his death, a procession of more than 100 fellow K9s honored Jethro on Thursday at Canton's Memorial Civic Center.
Hundreds of people also showed up from as far as New York and Maryland to pay their respects on what would have been Jethro's third birthday.
"I would trade places with him in a heartbeat," Davis told CBS. "Absolutely, because I wouldn't have to sit here and suffer over the loss of him. He's left a hole that will never be filled. He gave his life for me."
Jethro has been with Davis' family since he was only 8 weeks old and was considered a member of the family, Davis said.
"He was a fighter," Davis told Fox 8 in Cleveland. "He fought extremely hard ... There came a time at the hospital when the vet told me with that look that there was nothing else they could do. I just needed to let him go be in peace."
A GoFundMe page was set up to cover the vet bills from Jethro's treatment and to purchase bullet-proof vests for other K9s.