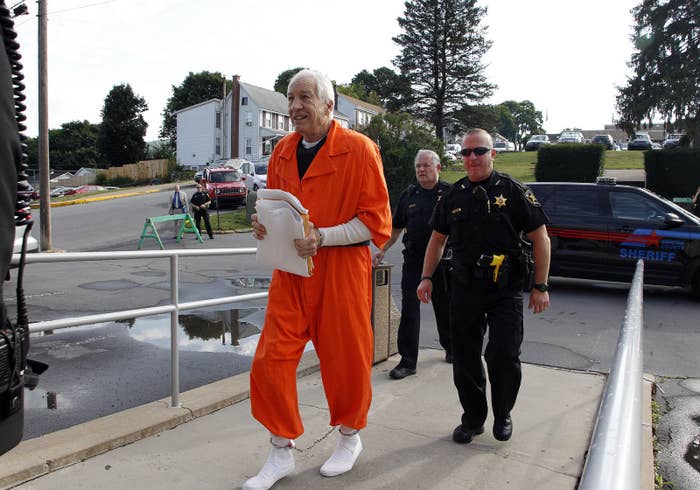 The adopted son of Jerry Sandusky — the former Penn State football coach convicted of sexually abusing young boys — was arrested for allegedly sexually abusing a minor, according to a criminal complaint filed by Pennsylvania State Police.

Jeffrey Sandusky, 41, was arrested and charged with multiple counts of child sex abuse, including criminal solicitation to commit statutory sexual assault and solicitation of child pornography.
According to WKRN, police opened an investigation in November 2016 after a child reported receiving text messages from Sandusky asking for naked photos in March of that year. Sandusky was reportedly dating the child's mother at the time.
According to the criminal complaint, Sandusky allegedly sent similar text messages to a second child in 2013.
Sandusky, whose bail was set at $200,000 on Monday, is currently in the Centre County Correctional Facility, according to the Associated Press.
Jerry Sandusky is currently serving 30 to 60 years behind bars after he was convicted of sexually abusing 10 boys in 2012.