When Ben Ryan, a 27-year-old writer for a little-known magazine, was contacted by Jann Wenner, one of the most powerful figures in magazine publishing, the young man leapt at the chance to come in and pitch some freelance stories.
It felt like his big break — "the beginning of the end of waiting for something to happen professionally," he remembers telling his father.
"I felt like this was the beginning of me making it," Ryan said. "That's how naïve I was at the time."
That was 2005. Ryan, now 39, says he's not naïve any more: The invitation that started with such high expectations ended, he told BuzzFeed News, with an offer of career advancement in exchange for sex.
Sitting in Wenner's corner office, Ryan did his best "to seem incredibly knowledgeable and professional," while Wenner leaned back with his feet on the table. Ryan left with an assignment for Men's Journal.
Ryan said Wenner called now and then to check in, then again one evening with an invitation to his Upper West Side townhouse.
The publisher greeted his guest, fixed him a drink — "like a sidecar; one of those old, fancy, mid-century lowball glasses," Ryan recently recalled — and sat with him on a couch. Wenner had been out as gay for 10 years by that point, and Ryan said he was aware that he might have expectations, but the young writer figured he could hold the line. Then suddenly, said Ryan, his host pounced.
"I had Jann Wenner's tongue in my mouth," Ryan said. "I went along for a second but then said something to the effect of 'Oh please, I'm not that kind of girl.'"
Feeling "totally grossed out," he said, he remarked that his psychiatrist had predicted that would happen.
At the suggestion that anyone else might know about their encounter, Ryan said, "It was like the entire temperature of the room changed in a flash." Wenner "got very upset and was pseudo-threatening of how bad it could be if this got out."
Ryan recalls feeling terrified. "All of a sudden I was the bad guy and I felt like I was in the hot seat and being grilled."
He got up to leave. He was in the foyer, he said, when Wenner made him an offer: Stay, and I'll give you a writing contract.
"I think there was that moment where it's like time stood still, and you're imagining how this could be the answer to all my struggles. All I would have to do is this one thing," Ryan said. "But that's not me. I would never do that."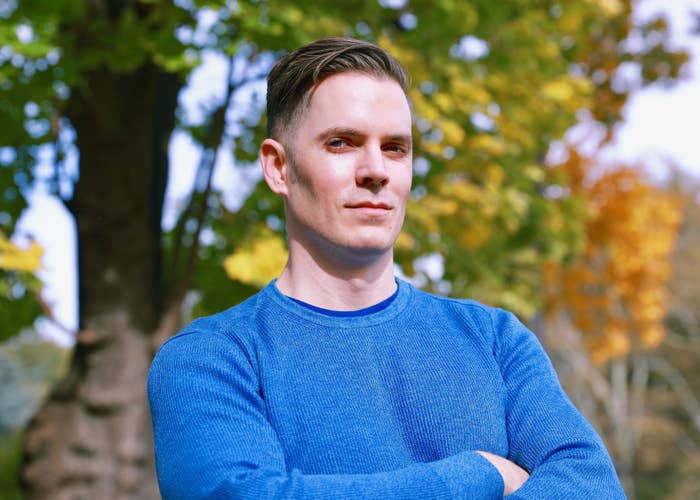 He keeps longhand journals in blue chemistry notebooks with numbered pages. His entry from that night, written in blue ink, reads:
Thursday, August 11, 2005. Last night Jann Wenner asked me to come to his townhouse for a drink at 10:30 p.m. I knew this would happen sooner or later, I just didn't think he'd take such a direct approach. It was the most pure form of sexual harassment: he pawed and groped and I insisted no but he persisted promising me a "25 article contract" in the most disingenuous voice. "Preferential treatment." I was forced to kiss him. His mouth was dry and he was a serpent-like kisser, lashing with his tongue. After 90 minutes I left dignity relatively intact.
Ryan's boyfriend at the time, James Harris, lived near Wenner's townhouse, and Ryan went right over. Harris confirmed to BuzzFeed News that Ryan told him Wenner had made a pass and offered a contract in exchange for sex. Three other people said Ryan told them the same thing — including a childhood friend whom he told at around the time of the incident, and two other longtime friends, one in Seattle and one in New York, whom he told in subsequent years.
In a short statement to BuzzFeed News, Wenner acknowledged the encounter but described it differently: "I met him twelve years ago and did flirt with him. There was no quid pro quo. He refused my advances, but still went on to have his assignment from Men's Journal published."
After this article was published, Wenner sent BuzzFeed News an additional statement denying Ryan's account.
"I met Ben twelve years ago and I attempted to have a sexual liaison with him," Wenner's statement reads. "He turned me down, which I respected. I had no intention of making him feel uncomfortable. His piece was subsequently published in any case; no work was promised and no work was lost. I have never and would never make an offer of this kind."
Harris, Ryan's ex-boyfriend, says it wasn't that harmless. "He was very upset about what transpired," he recalled. "It was one of those things, that he's a freelance writer, and these kinds of meetings and contacts are important for his career. He was hoping it would have been a big break for him."
Wenner Media was a powerhouse in the publishing world. Its anchor title, Rolling Stone, was still famously referred to as the "counterculture bible," while Men's Journal and Us Weekly dominated men's lifestyle and celebrity news coverage respectively.
Former Wenner Media employees contacted by BuzzFeed News said they did not know of any arrangements like the one Ryan says Wenner proposed that night. But in the new biography Sticky Fingers: The Life and Times of Jann Wenner and Rolling Stone Magazine, author Joe Hagan writes that he "was known for his jovial sexual harassment." The magazine's staff "was not immune from Wenner's own adventuring."
He fancied himself as a sort of polymorphous-perverse William Randolph Hearst," said Glenn O'Brien, who joined Rolling Stone in 1973 and quit after what he said were Wenner's unwanted advances. "He told me he had slept with everyone who had worked for him.
In another passage Hagan writes:
He didn't discriminate between men and women; he liked them both. "He was hitting on every girl and every guy," said Lynn Hirschberg. "He once grabbed me around the hips and said, 'Ten more pounds and you'll be perfect.' This was in front of everybody at a meeting and I wanted to die. It was like this schoolboy crap.
Reached by BuzzFeed News, Hagan said he had no additional comment.
Today, the company's fortunes are less bright. In 2014, an article about an alleged gang rape at the University of Virginia provoked a widespread controversy when it turned out the accuser's account was false and the magazine had done little to try to verify it. Wenner sold 49% of the magazine in 2016. Then he sold off Men's Journal, and later, Us Weekly, to American Media. Two months ago, Wenner put the remaining 51% of the magazine that made him famous up for sale.
After the UVA story blew up, Rolling Stone invited the Columbia University Graduate School of Journalism to conduct an investigation into the episode. Ryan says it felt relevant that the man who oversaw the disastrous article had committed sexual harassment a decade earlier. In an email provided to BuzzFeed News, he wrote to Steve Coll, the dean of Columbia's journalism school: "I hadn't known exactly how violating sexual harassment really was until I felt the pull inside myself as he dangled that contract in front of my face (at the time I was quite desperate for work), while on the other hand I was filled with revulsion over his proposition."
(The dean responded asking for time to "digest" the information.)
Ryan only wrote one article for Men's Journal — the one he was assigned on that first encounter with Wenner in his office — and never saw him in person again. But as a more people share their stories of sexual harassment and assault in the workplace, Ryan said he felt ready to share "the secret I've held tightly for 12 years."
"I feel we are in such a unique moment in our evolution as a society — a moment when people are genuinely ready to listen to stories such as this — that I must take a stand to help continue the public conversation about sexual harassment and assault in all its forms," Ryan said.
The whole experience was a "turning point" for Ryan as a freelance writer: "I'm not saying he killed my dreams, but it was a discouraging part of the process."