Italian Circus Painted Two Dogs And Passed Them Off As Pandas
The circus painted the ears and backs of the dogs and charged people to take photos with the "pandas."
Some circus numbers are all about deception, like magic tricks and gravity-defying acrobatics. Paying to take a photo with what is supposed to be an exotic animal is not one of those things.
An Italian circus took advantage of its patrons' demand for cute animals by painting black patches on the ears and backs of two white Chow Chow puppies – and passing them off as pandas.
According to the State Forestry Corp, the furry puppies, one male and one female, were camouflaged as pandas so children and parents would pay to take photos with them. The kids couldn't tell the difference. But the police did,
The above photo shows one of the dogs painted by the Italian circus. Here is what pandas actually look like: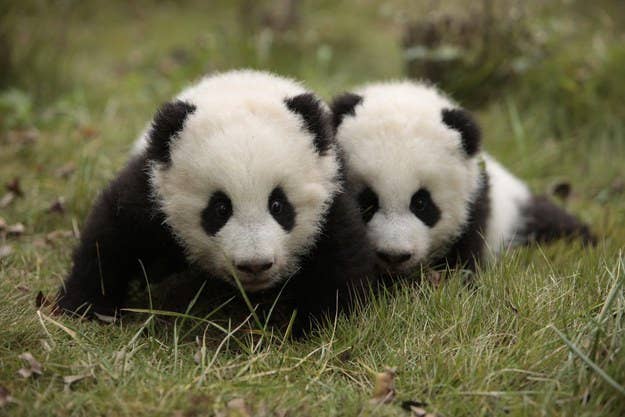 Police arrived to shut down the circus – on tour in Brescia, Italy – when theyrealized the pandas were fake.
"As soon as our volunteers got closer they realized the animals had nothing to do with the East Asian bears but were chow chow dogs painted as pandas," Italy's Animal Protection Party group chairman, Fabrizio Catelli, told Il Giorno newspaper. "We believe it's unacceptable to ridicule animals for entertainment and profit."
The dogs, imported from Hungary, are in good health. One had particularly watery eyes, though, possibly "aggravated by the continuous exposure to camera flashes," the State Forestry Corp said in a statement.
The owner of the circus was arrested and accused of animal abuse, Italian media reported.
A previous version of this story included an old photo of dogs painted as pandas. Those dogs were not from the Italian circus.