It Snowed In New York Today And It's Spring And We Just Can't
HAHAHAHAHAHAHAHAHAHAHAHAHA KILL ME.
It's been a snowy, freezing cold winter in the Northeast. While Boston may have experienced record-breaking snowfall, the winter has not been easy for New York City either.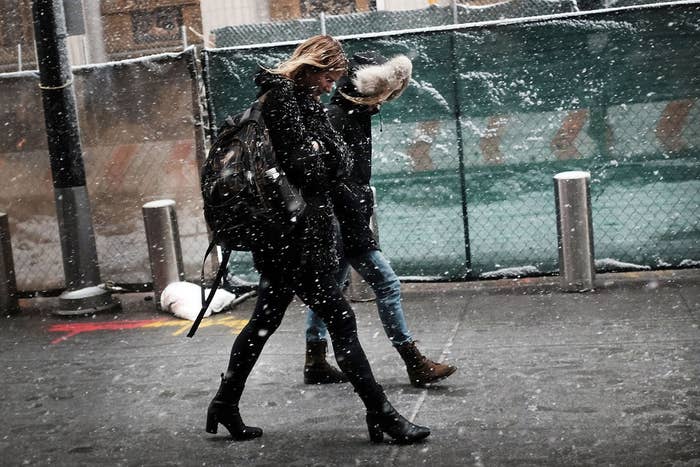 March 20, 2015 marked the first day of spring.
With it came hopes of warmer temperatures, the prospect of sunshine, and the excitement of finally swapping our down jackets for something that doesn't resemble a sleeping bag.
But alas, New Yorkers woke up Saturday morning to flurries – and they were not happy.
They've had enough.
They just want to know if this wintry hellscape will ever end.
They're not buying what winter is selling.
They're moving somewhere, anywhere, where the sun still shines.
They want to feel what it's like to not be perpetually frozen.
They want to break free from the icy bleakness that is this never-ending nightmare.
But some also wanted to make light of snow falling in spring.
Nevertheless, we New Yorkers are an unwavering bunch. A little springtime snow isn't going to interrupt our weekend plans.
Some pathetic little flakes of frozen bullshit are not going to put an end to our hipster fashion shoots.
I guess things could be worse...
Screw this. I'm outta here.