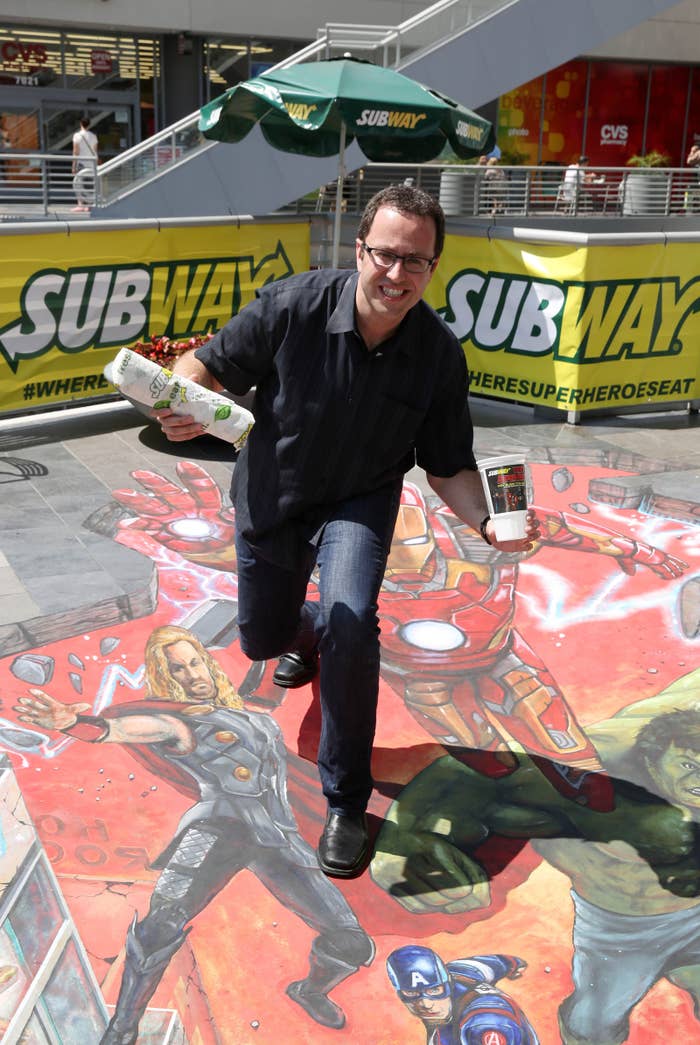 Federal and state authorities reportedly raided the Indiana home of Subway spokesman Jared Fogle on Tuesday morning as part of a child pornography investigation, local news outlets reported.
By afternoon, Subway said it had "suspended" its relationship with the longtime face of its company.
According to WTHR, investigators were removing electronics from Fogle's house and analyzing them in a forensics van on the street. Fogle had been detained but was not under arrest, WTHR reported.
The Indiana Internet Crimes Against Children task force is reportedly leading the investigation.
An FBI spokesperson told BuzzFeed News they are conducting investigative activity in the area, but would not disclosure the nature of the investigation.
"Jared has been cooperating, and continues to cooperate, with law enforcement in their investigation of unspecified charges, and looks forward to its conclusion," Fogle's attorney, Ron Elberger said in a statement.
Fogle rose to fame in Subway television commercials, in which he claimed he lost 235 pounds by eating low-calorie Subway sandwiches and exercising.
In April, the executive director of the Jared Foundation, Russell Taylor, was arrested on child pornography charges.
Subway released a statement regarding the investigation:
The statement reads: "We are shocked about the news and believe it is related to a prior investigation of a former Jared Foundation employee. We are very concerned and will be monitoring the situation closely. We don't have any more details at this point."