Inside Aurora Shooter's Booby-Trapped Apartment
New photos have been released showing the inside of James Holmes' booby-trapped apartment.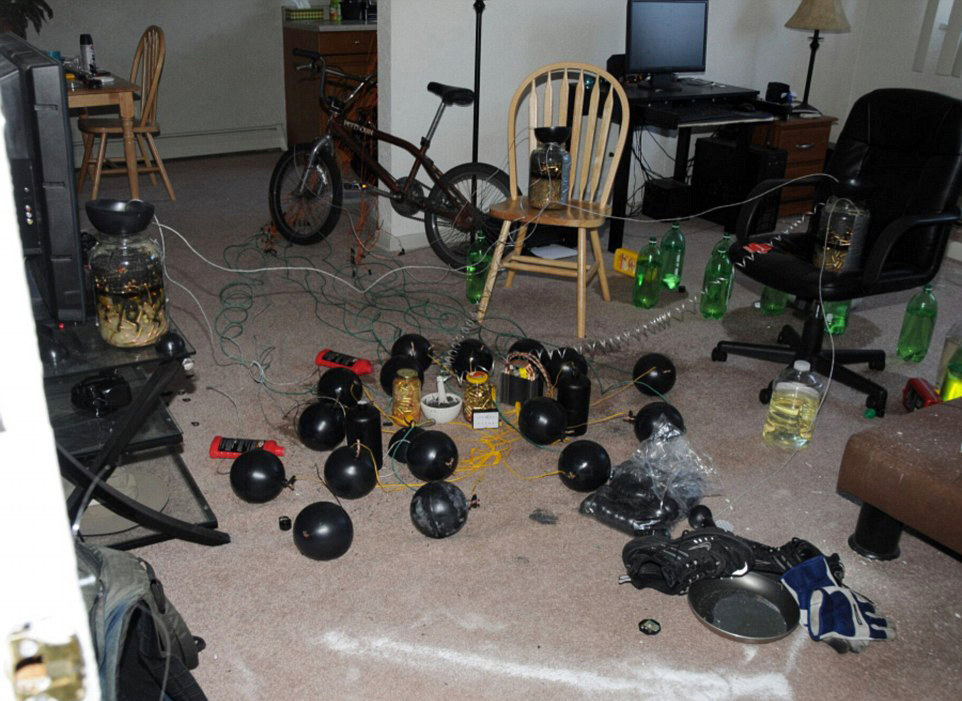 After James Holmes stormed into a movie theater during a screening of The Dark Knight Rises in July 2012 and killed 12 people, police officials in Aurora, Colorado, were led to the killer's apartment.
When Holmes was arrested, he told police he had left a trap in his home.
The Arapahoe County District Attorney's Office released photos on Thursday from inside Holmes' apartment, showing how he intricately wove a web of explosives across his living room floor.
"This apartment was designed to kill," Aurora Police Chief Dan Oates said in 2012.
Holmes, who was sentenced to life in prison without the possibility of parole in July, left 30 homemade grenades and 10 gallons of gasoline in his apartment along with techno music blasting from a stereo.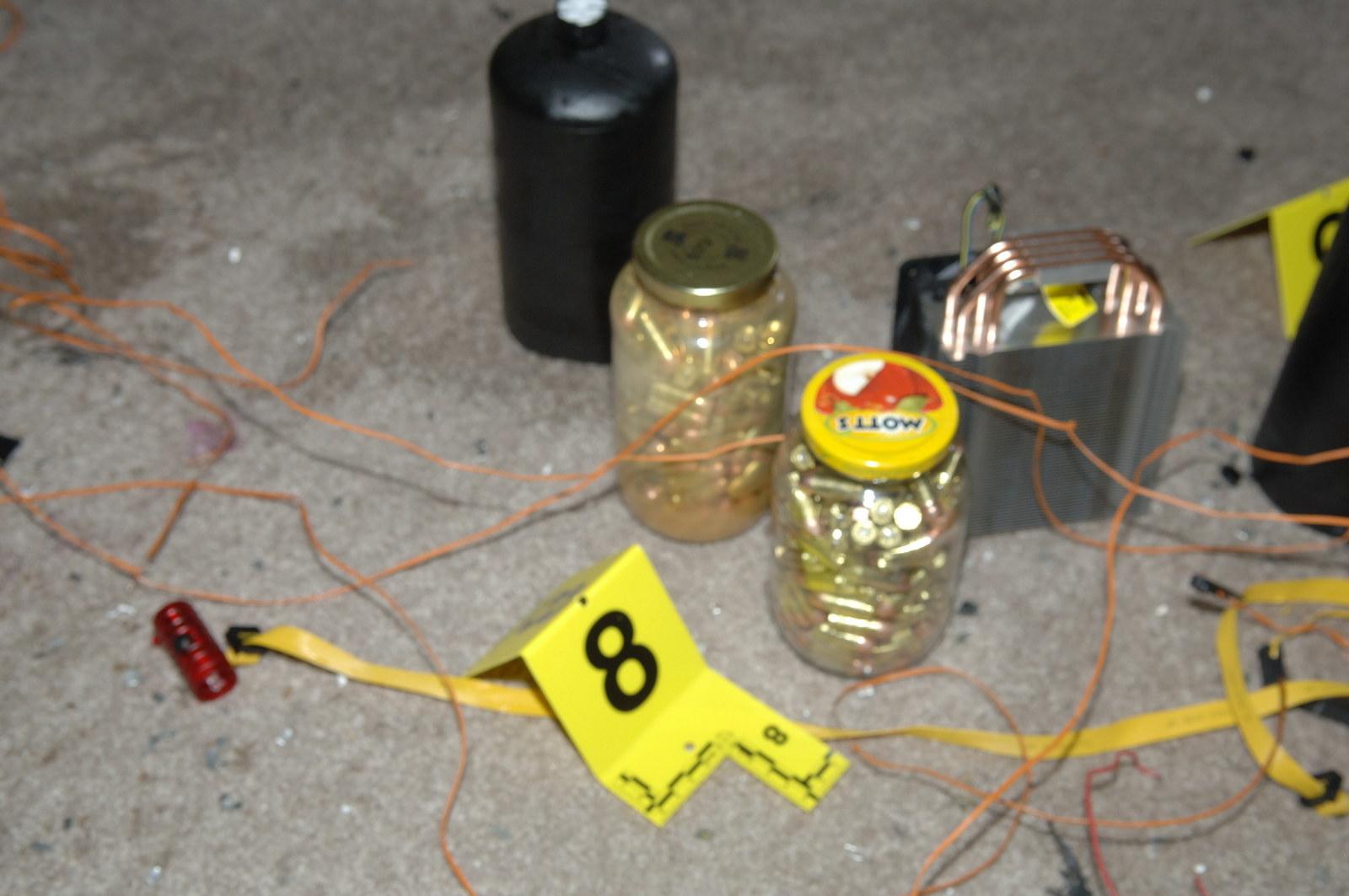 A police robot was sent into the apartment and found 16 homemade bowling ball–like bombs with red and white fuses, as well as wires connected to 11 soda bottles filled with gasoline, according to the New York Daily News. The explosives were designed to detonate by a trip wire or a remote control. The bombs never went off.